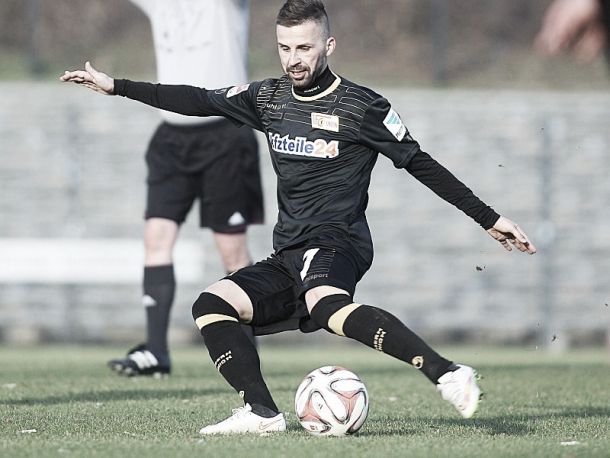 Union Berlin midfielder Benjamin Köhler was diagnosed with cancer on Wednesday, but the club have backed him up with a new contract.
The news was released by the team in the evening, that Köhler is suffering from a malignant tumor of the lymphatic system.
"Whatever we can do to help him, we will do so. I wish him, with all my heart, that he will get well soon," commented club president Dirk Zingler. They stuck to their word and immediately responded by renewing his contract to 2016.
The 34-year-old has enjoyed a great season with the capital club; two goals, four assists and he only missed one game in the first half of the season.
It was anticipated he'd continue at Union, especially given his form, but towards the end of the winter break he began to complain about abdominal pain and his training time became limited.
The tumour was then discovered and Köhler has now started to seek treatment, he said: "This is a huge blow to my family and me. I have to defend and fight. I'll see you again, for sure."
We at VAVEL wish Benjamin the very, very best with his treatment and our thoughts and prayers are with him and his family at this difficult time.
Quotes via kicker.