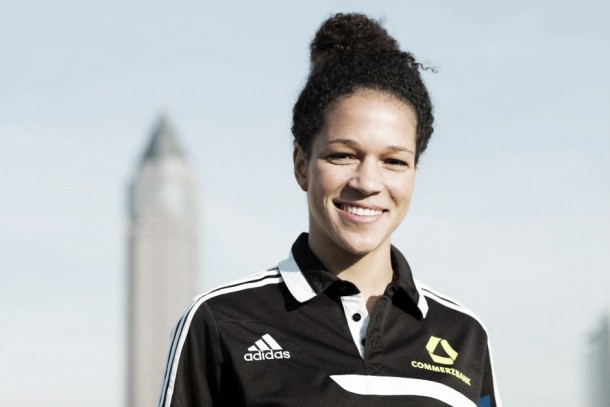 Célia Šašić is looking to scoop up a second major individual award this year following her retirement, as she goes head-to-head with Carli Lloyd and Aya Miyama for the 2015 FIFA Women's World Player of the Year.
A fitting tribute to retired Sasic
Should Šašić claim the prestigious award she'll be the third consecutive German to do so, following on from Nadine Angerer and Nadine Keßler in 2013 and 2014, respectively. The 27-year-old called time on her hugely successful career after claiming fourth place at the Women's World Cup with Germany and winning the Golden Shoe, just edging out Lloyd to the accolade.
It was not just on the international stage that Sasic has shone. Aside from her 63 goals in 111 games for her country -- which helped the Germans claim the 2009 and 2013 European Championships, the forward enjoyed a prolific time during her domestic career -- the former 1. FFC Frankfurt and SC 07 Bad Neuenahr forward has a formidable record in domestic play.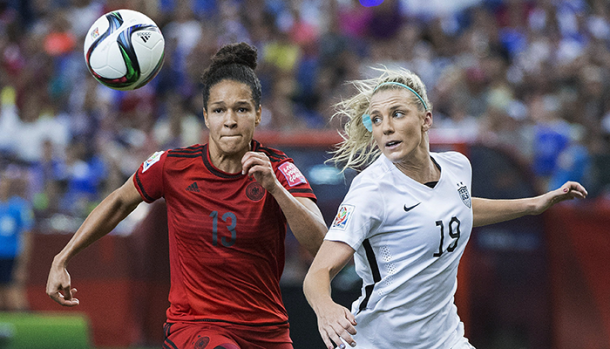 Sasic finished as Bundesliga top-scorer in both seasons with Frankfurt, as well as in the Champions League last year. Her 14 goals in eight European matches secured them the trophy, in a fitting send-off to their star forward. The 40 goals in 32 matches, along with her World Cup exploits, secured the UEFA Best Women's Player in Europe Award for 2015.
Lloyd and Miyama also gunning for glory
The German does face stiff competition for the award, however. As previously mentioned, Lloyd also managed six goals and an assist in the World Cup and her hat-trick in the final earned the trophy for the USA. She also claimed the FIFA Women's World Cup Golden Ball at the tournament. Aya Miyama claimed the Bronze Ball for her exploits and, despite being the dark horse in the final trio, can not be discounted for the stellar performances with Japan and Okayama Yunogo Belle.