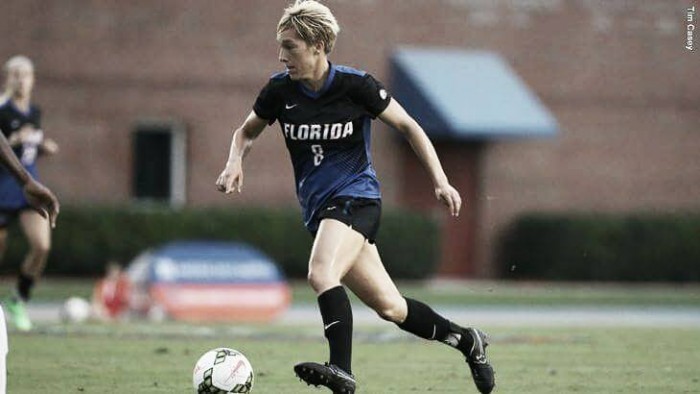 Bayern Munich have signed Claire Falknor from the University of Florida.
Falknor turned out for the Florida Gators until November of last year, when she finished her career at the University, and she has now signed an 18-month year deal with the reigning Frauen-Bundesliga champions.
Bayern currently sit top of the table too during the winter break and have identified the player as one who can strengthen their position in the standings, having first been impressed with her performances during a January training camp last year.
Manager excited above signing
Speaking to Bayern's official website, manager Thomas Wörle spoke about Falknor's arrival, saying he is "look[ing] forward" to working with her.
He described the USA under-23 international as a "very talented defensive player" and one with a "very strong-willed personality," adding that the team can make the most of her "athleticism" at the back.
Bayern have conceded just four goals in 12 games this season, but there is always room for improvement and Falknor's signing will allow for depth and rotation in the team.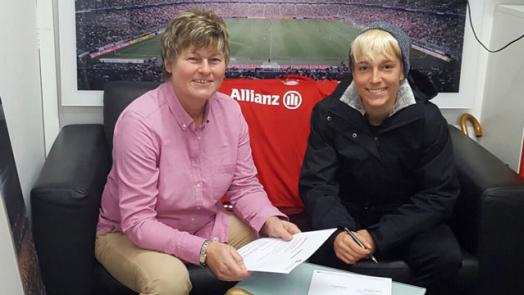 Wörle is therefore pleased that the player has "chosen the challenge of a foreign country" following the end of her time at University, and he is already excited about utilising her "footballing strengths" in his squad.
Player looking forward to new experience
Whilst many young players in Falknor's situation will have chosen to enter the NWSL College Draft, which will take place later this week, she has opted to move abroad to start her professional career, instead of remaining in the comfort of her homeland.
It is a path not many pursue given that Jill Ellis is keen on selecting only players in the NWSL for her senior US team, but this is not something that Falknor seems to be bothered about, with her instead "excited" and "grateful" to be given the "opportunity" to play for Bayern - a club she described as "one of the most prestigious" in Europe.
She is already looking forward to "the challenge" of proving herself "outside [her] comfort zone," adding that she believes the experience in Germany can help her "grow as a person and [as a] player."