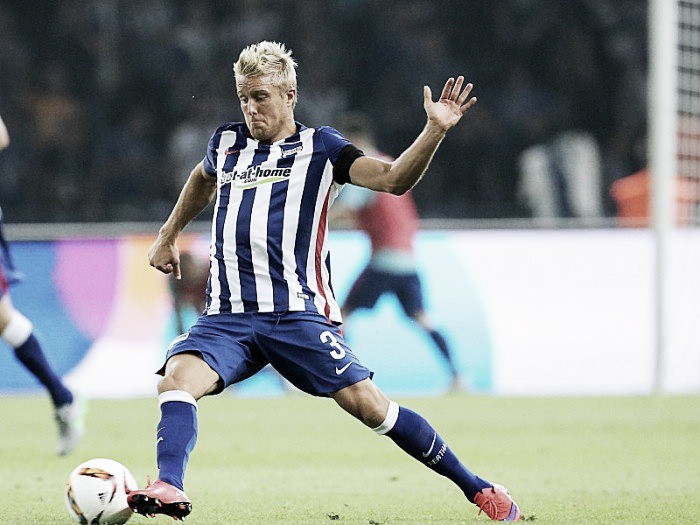 With negotiations persisting to end, Hertha BSC fans can finally breathe a sigh of relief as Per Ciljan Skjelbred has today extended his contract at the Olympiastadion.
From the outset, the importance of this particular extension can't be emphasised enough. Playing 31 games altogether last season, Skjelbred's attributes in the past Bundesliga campaign were that of a service provider, playing behind the attacking line and being a leading figure to younger players Maximilian Mittelstädt and John Anthony Brooks.
No statement has yet been made by the club. However, according to Twitter, Hertha are happy that the negotiations have now led to the desired result. "Our Viking remains on board," tweeted director, Michael Preetz on Tuesday.
Had the contract extension not gone through, the Berliners were eligible to receive a transfer fee for the central midfielder. Instead - extending to 2019 with the inclusion of an optional further season by which time he would be 32 years old - it is a clear sign that the Norwegian sees his future in the capital of Germany.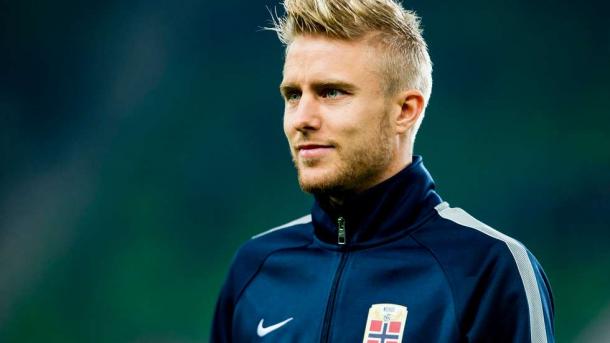 From loanee to long term
Notably, in the 2014 season Hertha loaned Skjelbred out from Hamburger SV. Today the Berlin club made a move that solidifies a long term stint at the club. Skjelbred takes on and off the field an influential role at Hertha with 85 Bundesliga appearances, two goals and eleven assists to his name. Only one of which he achieved coming off the bench.
This being said, it will be interesting to see how he will impact the coming seasons. In recent times, Hertha have found themselves just missing out on a top six finish, placing seventh last season and securing UEFA Europa league football.
In response, it can be assumed that maintaining this will be The Blue-Whites' present aim going into next season. However, the extension with Skjelbred affirms the longer term success the club will want to see come to fruition in the years to come.
Is Skjelbred the man to propell Hertha to a spot inside the top six? we will have to see, but as a natural leader he will undoubtedly play a large part in future successes.