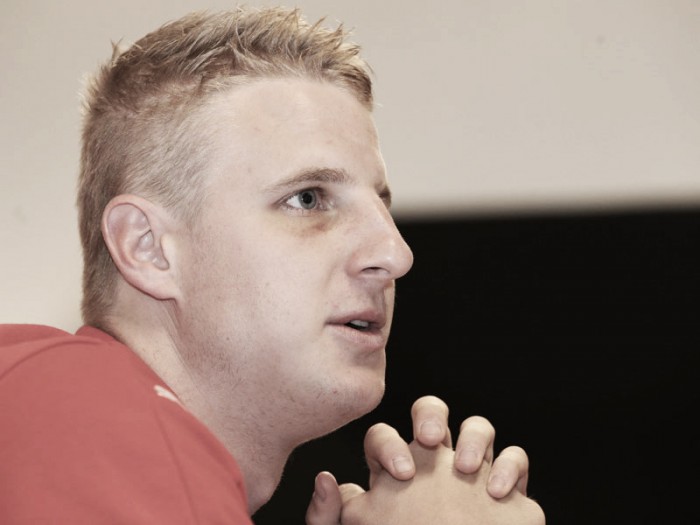 For more than just this transfer window, people have been skeptical of the dealings between RB Leipzig and sister side, Red Bull Salzburg.
However after Naby Keita and Bernardo made the switch from Austria to Germany this summer, annoyance his grown inside Germany and in Salzburg.
Martin Hinteregger would have been going across the well-trodden path, but instead said no to German Bundesliga club.
Unhappy Hinteregger
The promising young defender is now with FC Augsburg, joining for a reported fee of €7m and is set to make his debut after the international break.
Having been at the Salzburg club since he was a youngster, tensions are understandably high that his team have lost so many players to their sibling side.
He said, "From a Salzburg point of view, there is certainly a lot of anger. There is never a true team here, when everyone always goes to Leipzig."
Rangnick running the show
After taking Salzburg up to Austria's most successful side in recent years, Hinteregger thinks that Ralf Rangnick has now let that slide in favour of Leipzig: "Everything is controlled in Leipzig, which I find very sad. Ralf Rangnick also still has the say in Salzburg. He built something up here but now he's letting that all go down the drain."
Like plenty of fans across both Austria and Germany, the 23-year-old feels the situation has now got out of hand, "Red Bull Salzburg chose the way of being a development team for Leipzig, I think that I need not be there any longer."
He explained, "It should have never come so far, that Leipzig can take what they need. I hope that, at some point, another path is taken again."
Hinteregger feels that the pull for non-Austrians is greater, as they have no previous connection with the club: "When Leipzig calls, the player naturally follow. It is mostly foreign players, who have never identified with Salzburg, that have nothing more to do with Salzburg.
Defender happy to make the step up without RB influence
He added, "Therefore, it's not so hard for them. But for me it was absolutely never the case because everything is controlled in Leipzig and I find that a shame."
The defender spent six seasons with Salzburg, as only a brief loan spell at Broussia Mönchengladbach interrupted that time. Despite things not working out with the Foals, Hinteregger is happy he managed to make it to the German top division - on a permanent basis, this time - without having to rely on Leipzig.
Hinteregger continued, "Leipzig was never somewhere I was going to play, out of respect for the Salzburg fans. Now everyone is pushed there, but certainly not me."
The defender, who has surely opened the eyes of many in relation to what happens between the clubs, concluded: "It was, for me, out of respect that I said no to Leipzig, even if I would have possibly been financially better off. I am happy that I made the step to the German Bundesliga without choosing Leipzig.
Quotes via kicker and sportnet.at