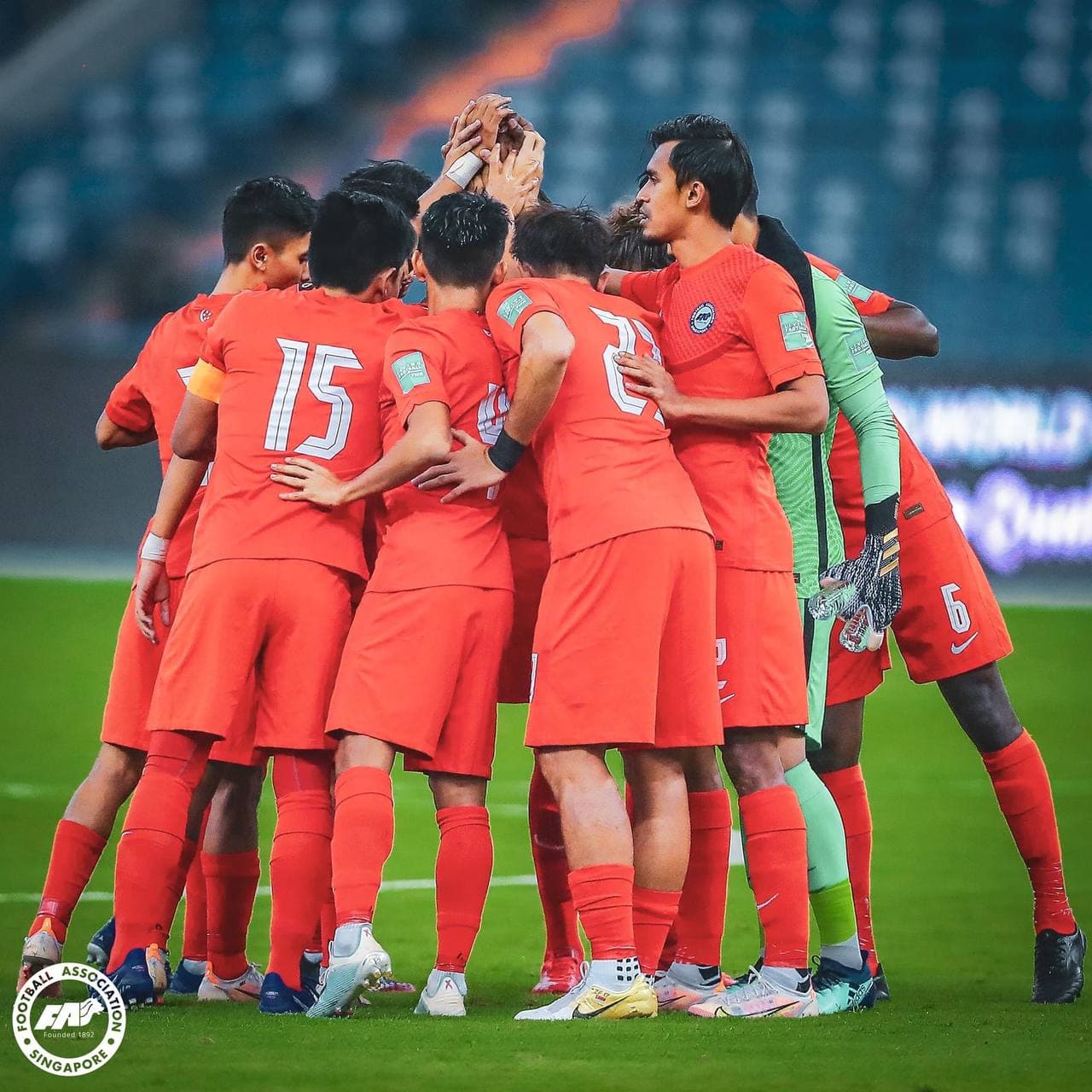 Playing in King Fahd international stadium was not a favourable one for the Singapore national team as they have tasted two thumping defeats in two matches this month, having conceded nine goals in total. They have only attempted one shot on target in the span of 190 minutes without scoring a single goal.

The World Cup, which is arguably the most prestigious competition in the world, is all result-oriented. The Singapore National Team have picked up zero points in their last two games of the World Cup Qualifiers. "Their performance was better than the previous match", a bold statement made by the Lions' gaffer Tatsuma Yoshida in his post-match interview after falling to defeat against Uzbekistan with a score of 5-0.

Tatsuma has come out once again to blame himself and to pin the loss on his management and tactical plans. However, Tatsuma claims that he does not want his team to be affected by the loss and to move on from it as they face the table toppers, Saudi Arabia, in their final match this June. The Lions can only learn from their experiences despite the painful losses.

The Saudi Arabia National football team will look to walk away with nothing lesser than 3 points against a completely out-of-form Singapore side. The Falcons have just defeated Yemen 3-0 in their previous match. All the goals were scored in the first 40 minutes of the game, with the first goal coming in as early as 4 minutes from Salem Al-Dawsari. The game was then put to bed by Fahad Al-Muwallad, who scored the next two goals.

The Falcons have faced the Lions in a total of four games in the past. The Lions failed to even claim a single point against them during the four games when they encountered each other. The last time Singapore faced Saudi Arabia in this tournament back in 2019, the game ended 3-0 in favour of the Saudis.

Singapore form guide: L-W-D-L-L
Saudi Arabia form guide: W-L-W-W-W
Hazzuwan Halim was injured and was substituted by Saifullah Akbar in the 70th minute against Uzbekistan and Shakir Hamzah withdrew from the squad due to personal reasons. The Lions will finish their last game in this campaign without Ikhsan Fandi, Hariss Harun and Shakir Hamzah.
Injured: Hazzuwan Halim & Ikhsan Fandi
Suspended: None
Doubtful: Idraki Adnan
Other reasons: Hariss Harun & Shakir Hamzah

Abdullah Otayf has picked up a yellow card against Yemen. There are no reported injuries.

Injured: None
Suspended: None
Doubtful: None
Other reasons: None

Singapore predicted XI (4-3-3): Izwan Mahbud (GK), Madhu Mohana, Baihakki Khaizan, Nazrul Nazari, Zulqarnaen Suzliman, Shahdan Sulaiman, M Anumanthan, Yasir Hanapi , Faris Ramli, Gabriel Quak, Saifullah Akbar.

Saudi Arabia predicted XI (4-2-3-1): Mohammed Al-Owais, Hassan Tambakti, Saleh Al-Shehri, Salem Al-Dawsari, Fahad Al-Muwallad, Abdullah Madu, Yasser Al-Shahrani, Abdullah Otayf, Abdulellah Al-Malki, Salman Al-Faraj, Sultan Al-Ghanam.

It is an obvious prediction that this game will turn out one-sided, in favour of the table-toppers, Saudi Arabia. The Lions have not been convincing with their performance as of late. Saudi Arabia would be claiming all three points as their main focus is to advance to the next stage of the competition.

Prediction: Singapore 0-7 Saudi Arabia