If you contemplate Wales and Slovakia many would automatically consider a superstar apiece for either nation, with Wales boasting Real Madrid Galactico Gareth Bale and Slovakia made to tick by their Napoli playmaker Marek Hamsik.
A tactical battle
Yet both sides have so many more aspects to their game. Lead by two tactically astute coaches in Chris Coleman and Jan Kozak, expect an almost chess-like encounter on Saturday evening. Coleman favours 3-4-2-1 with his Wales squad, yet is always willing to make slight changes dependent upon the opposition, whilst Kozak prefers adaptations of 4-5-1.
Both teams are keen to protect their defence and often play with two defensive midfielders, sometimes three in the case of Slovakia. With that in mind, both superstars Bale and Hamsik could find themselves cramped for space for the majority of their opening Euro 2016 match.
Goals could be few and far between. With Slovakia missing their all-time top goalscorer Robert Vittek and Wales lacking a genuine finisher at the point of their attack, both sides will find it difficult to break down opposition defences that include two of the best central defenders in the Premier League, namely Ashley Williams and Martin Skrtel.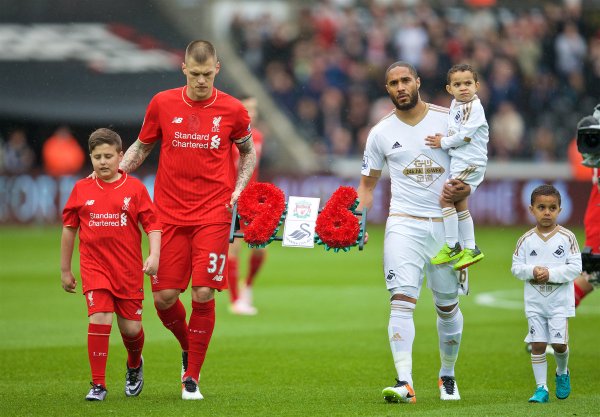 Who will take control in the midfield areas?
The match could eventually be won and lost in the midfielder areas, where an interesting battle between Arsenal's Aaron Ramsey and AC Milan's Jan Kucka is likely to ensue. Both players relish a battle and will be looking to influence the game in central areas of the Matmut Atlantique pitch.
If Ramsey or Kucka take control they will be looking to feed the ball into wide areas if Bale and Hamsik struggle to find space. Wales are likely to incorporate two flying wing-backs in Chris Gunter and Neil Taylor, whilst Slovakia boast qualification's top assist maker in Vladimir Weiss on the flank of their midfield.
Expect an energetic encounter between two teams who work hard and boast similar strengths. The game may well be won or lost due to a slight tactical adjustment by the coaches or a moment of quality from one of the aforementioned players. In a group that consists of three teams of relatively equal ability seemingly fighting for second place, both Wales and Slovakia will be desperate to open their campaign with a win but keen also not to lose. Expect an intriguing and passionate encounter ahead.