Hungary coach Bernd Stork believes his side have improved in every game of their group stage of Euro 2016, whist playing their best in the 3-3 draw with Portugal.
His side went through to the Last 16 as surprise group winners and Stork has heaped praise on the players ahead of their match against Belgium in Toulouse.
The Hungarians are playing in their first major tournament in 44 years, and led three times against a Portugal side led by Cristiano Ronaldo.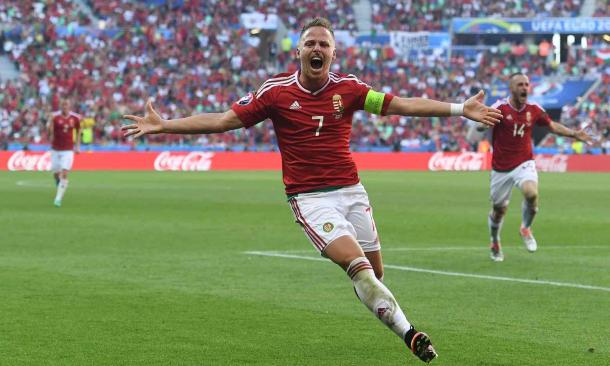 Hungary even better against Portugal
The superstar bagged a brace to rescue a draw, but despite being denied that win, Stork was full of compliments for his side ahead of the knockout game with Marc Wilmots' side.
Hungary were even better than in the opening two games and deserved to be in the knockout stages, according to their manager, who was speaking at a news conference.
"We made five changes to the team, but I am not surprised by the performance or the result, I have a squad of 23 players in which everyone can do a good job," he said.
The coach said the historic side of the 1950s and 1960s are a "bygone era" because he wants to talk about the side competing now, a side that "earned their berth" in the knockout stages.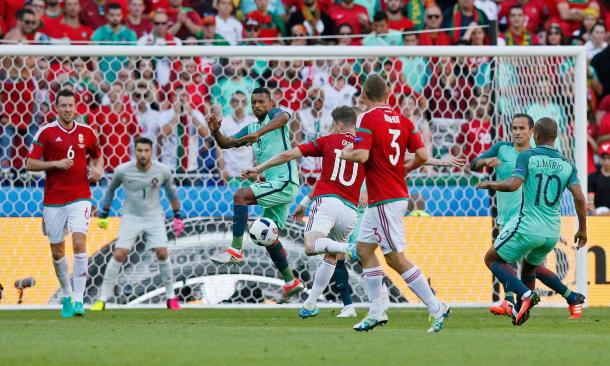 Gera was meant to be rested
Zoltan Gera opened the scoring against Portugal, but Stork said that he wasn't meant to actually feature, hence the reason he was brought off at half-time.
He added: "We wanted to rest him and spare him for the knockout stage, but we needed his presence because his alternatives could not recover from injuries."
Stork spoke about Ronaldo and his ability to turn around two disappointing performances into the one he had against his side.
The coach knows Ronaldo is a "world class player" and that he "cannot be stopped" every game, but despite the Portuguese star scoring twice, he doesn't think his side allowed their opponents too many chances.