Belgium have crashed out of this year's European Championships, at the hands of an inspired Wales side - who prevailed against a team full of superstars in their own right on Friday evening.
Despite having taken the lead through an excellent strike by Roma midfielder Radja Nainggolan, Belgium looked convincing defensively up until Ashley Williams' header to equalise - and Chris Coleman's side took advantage to good effect in the second-half.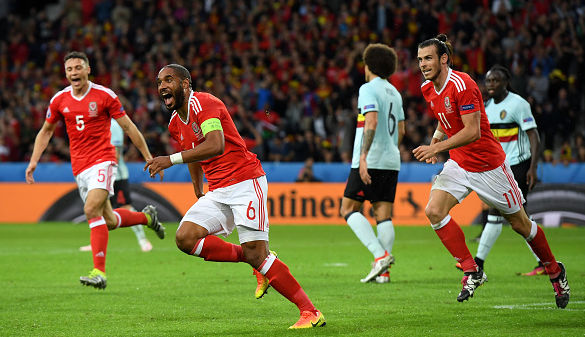 Belgians' tag of dark horses rendered ineffective once more
They have crashed out of the competition at the same stage that they did in the World Cup of 2014, against eventual runners-up Argentina. The 47-year-old coach took the reigns back in May of 2012 - helping solidify Belgium's place as number one in the FIFA world rankings last year, but has struggled to deliver at the highest level in competitive tournaments where Belgium have been expected to do better than they have.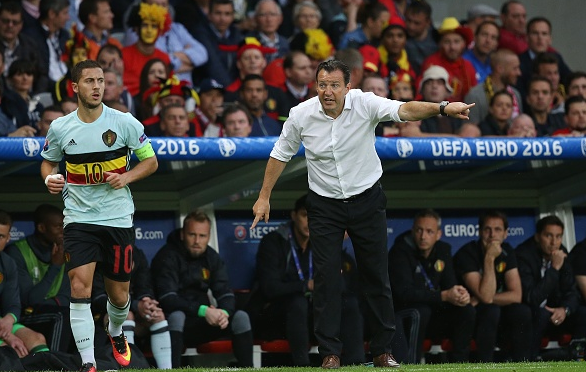 Decision over Wilmots' future set to be confirmed in weeks, not days
Wilmots, who still has two years left on his current contract, is set to wait patiently to hear from the Royal Belgian Football Association's decision in the coming weeks. Their statement said they've "decided not to make any hasty decisions", and instead, will "take a few weeks" to work on a "thorough evaluation of the national team's performance."
After the 3-1 defeat, reporters asked Wilmots whether he knew about his immediate future. He responded saying that he wouldn't make a decision "straight after the game", especially considering the amount of adrenaline and pressure that was placed on Belgian shoulders before the tournament began.