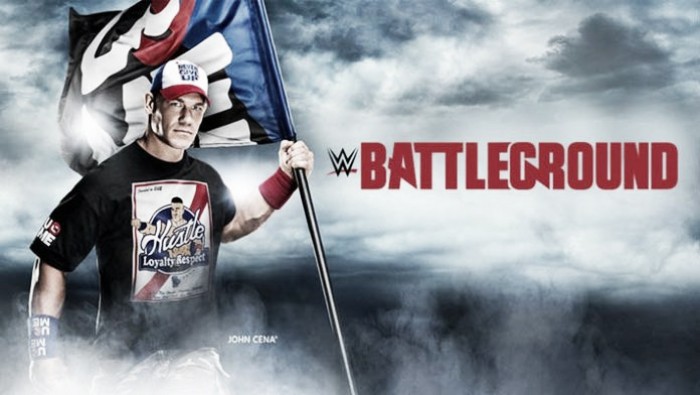 Yes, folks, it is that time again indeed. It feels like these PPV's or 'specials' as they are now named come around so often that they are exactly the opposite of how they are branded, but nevertheless, this weekend sees the latest SmackDown exclusive show; Battleground. This one is the blue brand's final show before the mixed branded show that is SummerSlam and Monday Night Raw did an amazing job with Great Balls of Fire so they have plenty to live up to.
On paper, this one isn't as exciting as Great Balls of Fire, but that doesn't mean that it is poor. We have several matches that have been built up very well such as the Tag Team Championship match or the battle for the United States Championship and, of course, the return of the Punjabi Prison, as well all know how good those matches have been in the past....
Regardless of what people think about the show, the match quality should be fun and it will give fans a clearer indication of what to expect heading into SummerSlam, so here we go.
Kick Off Match- Tye Dillinger vs Aiden English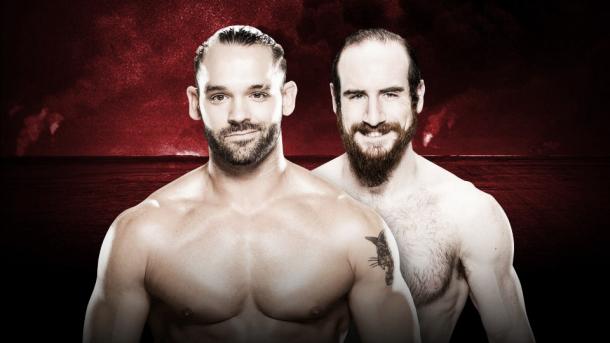 Matthew Wilkinson: How the mighty have fallen, from NXT hero to a pre-show warm up act it is sad to see how quickly Tye Dillinger has fallen from grace and is a perfect example of why not everyone needs to be thrust into the main roster straight away.On the other hand, Aiden English has actually been gaining more T.V. time now he is a singles star, yet the outcomes of his matches are exactly the same, being on the losing end of a squash.
Hopefully, Dillinger can kick on from this one and make his way onto the main card of a PPV sometime soon and start warming his way up to being the Perfect 10 again as right now he is dwindling in the 5's; yet a certain victory will still come his way.
Prediction: Tye Dillinger
Breezango close their case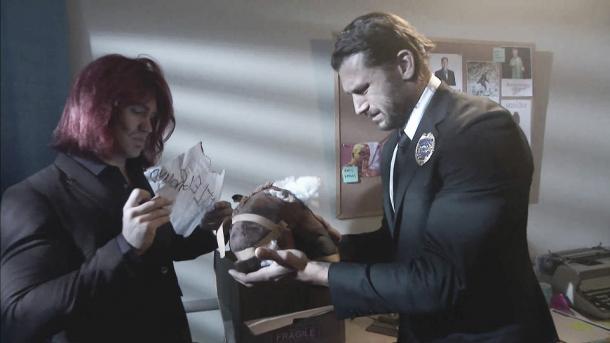 Matthew Wilkinson: The popular tag team have been the victims of attacks in recent weeks and their criminal investigation is set to draw to a close this Sunday with Breezango looking to find out who their attackers are. With several rumours floating around and very few real options, it is very unlikely that this is going to be an already established tag team on SmackDown as they have gone through those options.
Because of that fact, this is likely to be a new team on the block, or in this case, a reformed team. Former Wyatt Family members, Luke Harper and Erick Rowan have struggled yet again to make an impact as singles stars and bringing them back as a team where they have done their best work seems like the most logical scenario leading to a feud with the Fashion Police themselves.
Prediction: Luke Harper & Erick Rowan
Sami Zayn vs Mike Kanellis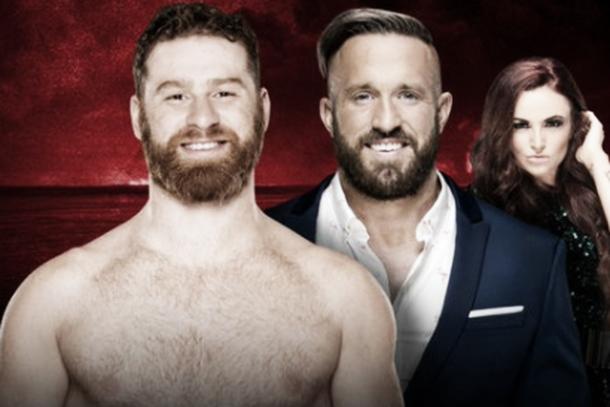 Matthew Wilkinson: A late addition to the Battleground card see's Mike Kanellis make his WWE PPV debut against one of SmackDown's most popular stars in the form of Sami Zayn who has been a thorn in the side of WWE's greatest love in recent weeks.
Whilst Zayn deserves to have been booked stronger than he has, a feud with Kanellis could be great for both of them as the match quality should be very high, but given it is Kanellis' PPV debut it is likely he picks up the win; perhaps through the help of his wife.
Prediction: Mike Kanellis
#1 Contenders Five-way Elimination Match- Charlotte Flair vs Becky Lynch vs Tamina vs Natalya vs Lana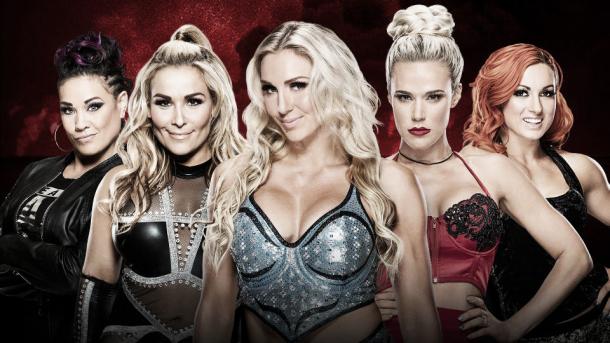 Matthew Wilkinson: Elimination matches are always exciting due to how unpredictable they are and the fact that they tend to be fast paced and when there is something on the line, which is the case with this match the stakes are raised even more. Putting the number one contendership on the line not only makes this match more important, but it makes the Women's Championship feel more prestigious at the same time as it means so much to just get a shot, let alone hold the belt.
This one is likely going to come down to Charlotte and Becky Lynch with those ladies providing the biggest star power heading into SummerSlam and this writer believes they will side with Charlotte to create what should be an incredible match down the line; unless a Lynch heel turn is coming....
Prediction: Charlotte
United States Championship Match- AJ Styles (c) vs Kevin Owens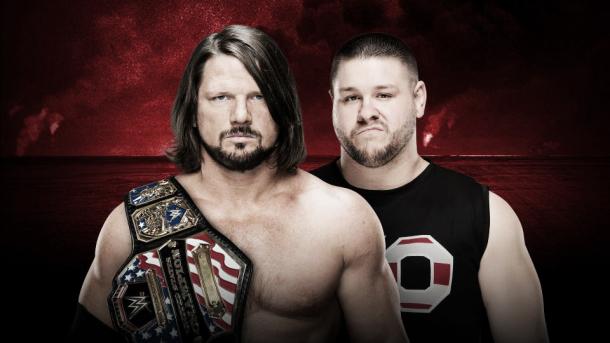 Matthew Wilkinson: On paper, this should be the match of the night in terms of pure wrestling quality and given that fans are yet to see a clean finish (apart from the MSG live crowd) there is, even more, anticipation going into this one.
It is also very difficult to predict and is likely going to boil down to what WWE has in store for both men at SummerSlam, with many fans hoping that Styles will meet Shinsuke Nakamura, a match that doesn't really need a title on the line to sell it. But, on the other hand, a title change on a house show could have been done to have this match be the blow off for KO's rematch clause as they have plans for AJ to defend the belt instead, and that is the decision this writer believes they have taken.
Prediction: AJ Styles
Shinsuke Nakamura vs Baron Corbin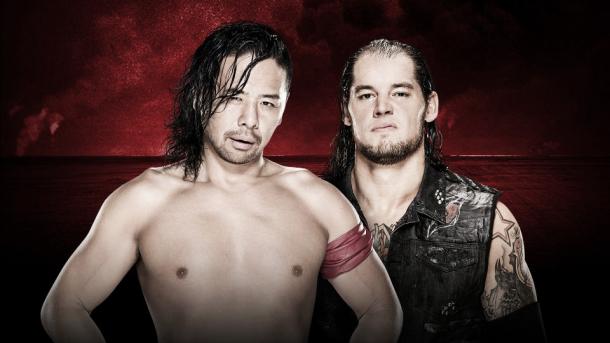 Matthew Wilkinson: This match presents a real clash of styles that could present an incredibly interesting match or a car crash that is easily forgettable, but considering the talents of both men, this should be a clash to remember. With the build going all the way back to Money in the Bank the company has invested into this feud which makes it a strong mid-card rivalry.
The problem here is that WWE may have booked themselves into a corner with two guys who have had lots of momentum behind them and need to continue looking strong heading into SummerSlam as they are both likely to be featured strongly on the show. Given WWE's history of booking Money in the Bank winners as losers until their cash in, that journey could begin for the Lone Wolf at Battleground after a hard fought match.
Prediction: Shinsuke Nakamura
Tag Team Championship Match- The Usos vs New Day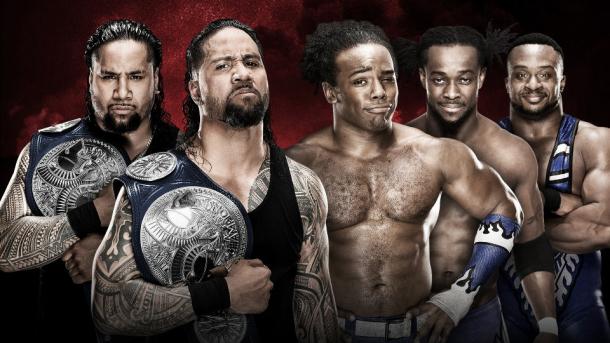 Matthew Wilkinson: This feud has become more intense as each week passes and has done wonders for the Tag Team Champions who have been able to really develop their new characters for the first time, working with a team as popular as New Day. The recent rap battle was one of the strongest SmackDown Live segments in several weeks and has really added a personal feel to the feud that has gained fan investment that should benefit the match itself.
In terms of in-ring ability, this match should be very high when you consider the five men involved and considering the last title match ended in a count out this is the time for a clean finish and that could see new champions heading into a SummerSlam rematch.
Prediction: New Day
Flag Match- John Cena vs Rusev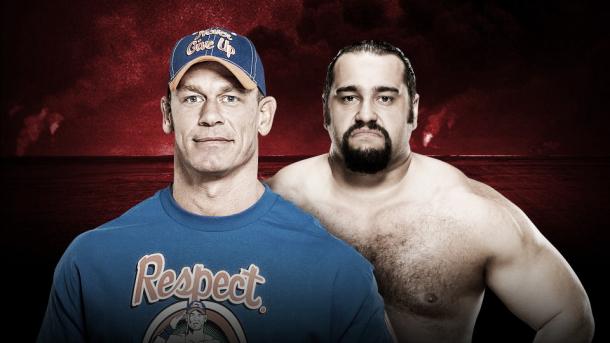 Matthew Wilkinson: Having John Cena back on a B show PPV really does add star power to the event and that is helping the Battleground hype. The only problem is that we have seen this feud before with the exact same America vs Anti-America storyline and everyone knows how it works out; Rusev being defeated.
The prospect of a flag match doesn't exactly set the world alight with excitement but both men are making their returns from time away for different reasons and will, therefore, be looking to make a statement, but the outcome is set to see history repeat itself as Cena heads to bigger things at SummerSlam.
Prediction: John Cena
WWE Championship Punjabi Prison Match- Jinder Mahal (c) vs Randy Orton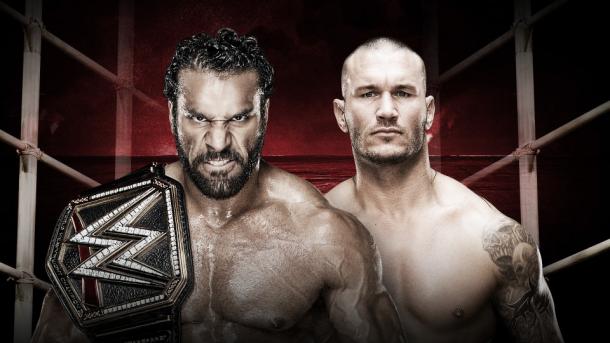 Matthew Wilkinson: The return of the Punjabi Prison takes place in the main event of Battleground as the feud between Randy Orton and Jinder Mahal draws to a close in one of the craziest structures in WWE history. This battle marks the third time the structure has been used and is likely going to be the greatest quality match in history considering how poor the previous two were.
Whilst the stipulation is a breathtaking one, that will bring eyes to the product it is also a confusing one with many rules that are hard to follow, dragging the quality and investment from fans down. That isn't helped by the fact that the feud itself has still never kicked into second gear, which is why this should be the final match between both men, which only happens with Mahal retaining the title.
Prediction: Jinder Mahal