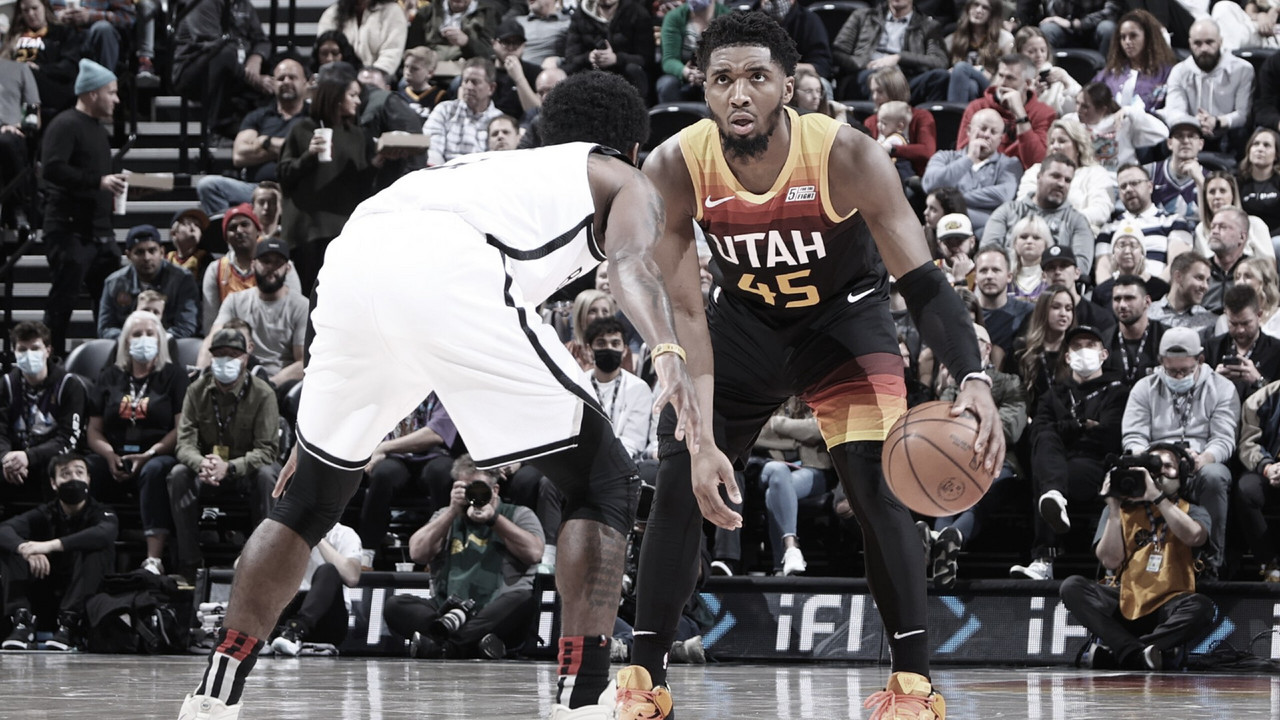 Key performances
Teams stats
Game over
Timeout on the floor
Jazz sequence
Time on the clock
Illegal screen
Timeout Jazz
From deep
End of 3rd quarter
Jared Butler
Timeout on the floor
Alley-oop
Almost missed both
Timeout Utah
Seth Curry out
Nic Claxton!
Second half begins
Halftime
Kevin Durant
Seth Curry
Kevin Durant
Timeout on the floor
Denied!
Turnover
End of 1st quarter
Donovan Mitchell
Timeout on the floor
At the buzzer
On rebound
Ball goes up
Jazz starting lineup
Jazz update
Nets starters
Good evening
Tune in here Brooklyn Nets-Utah Jazz Live Score
Tune in here Nets vs Jazz Live Score
What time is Nets - Jazz match for NBA?
Latest games between Nets vs Jazz
Probable lineups of Nets vs Jazz
Jazz report
Nets report
Welcome to VAVEL.com's coverage of the NBA match: Nets vs Jazz Live Updates!