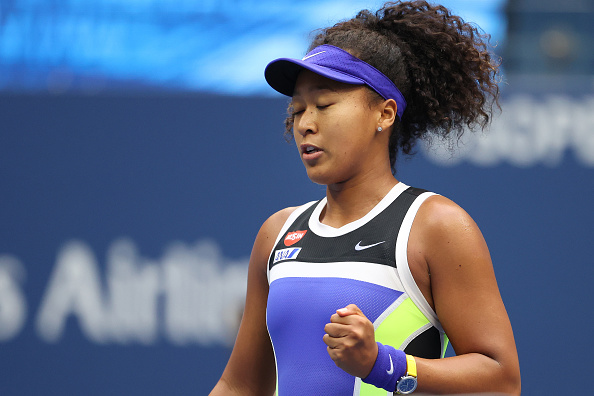 Between Naomi Osaka and Victoria Azarenka, someone was going to lift up their third major title after this US Open final. Azarenka was looking for her first career title in New York while Osaka was trying to add a second after winning in 2018.
Two women inspiring with their stories: Azarenka with her rise up the rankings once again, winning her first big title since becoming a mother. Osaka with the protest to stop tennis Thursday at the Western and Southern Open followed by wearing masks of black Americans who were wrongfully killed due to police brutality.
A final which many awaited for two weeks ago was finally on display, and it would be Osaka to claim her third major title, winning 1-6, 6-3, 6-3 to become the first player since Jennifer Capriati at the 2001 French Open to win a major after dropping the opening set 1-6.
Azarenka Steamrolls In Opener
A nervy Osaka came out the gates with a few errant ball tosses and getting out rallied early on as Azarenka quickly went up 2-0. The two-time Australian Open champion was drawing Osaka into those long rallies which gave her the upper hand.
The 22-year-old Japanese star found herself down a double break after three straight unforced errors from 30-15 up. Osaka is not one to generally show outward frustration on the court, but after a simple miss into the net, she threw her racquet down in disgust.
Give all the credit to Azarenka, rattling her opponent in the early stages of this one, winning the opening set 6-1. The Belarusian was near flawless on her first serve in the set, serving 94 percent of first balls in. For Osaka, if she were to win, she would have to become only the fourth player in the Open Era to comeback after losing the first set 6-1 (Jennifer Capriati, Tracy Austin, and Arantxa Sanchez Vicario).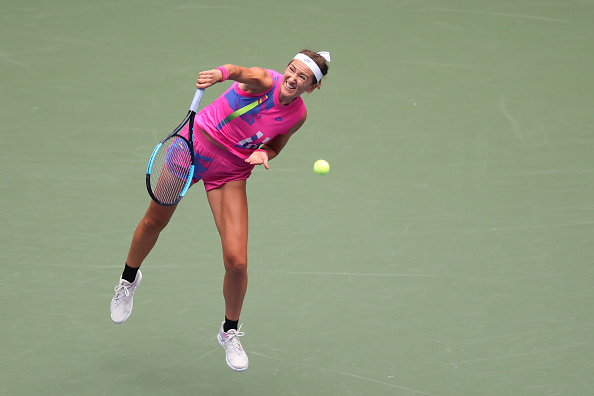 Osaka Roars Back
Dominant in the middle of the court, Azarenka continued to stamp her authority on this match, jumping out to another early break lead in this set. Despite that, Osaka upped her level to break back and consolidate it, getting a few more free points on her serve.
Two quick holds of serve for each woman was followed by the fourth-seeded Japanese threatening on the Azarenka serve for the first time. Four unforced errors from the Western and Southern Open champion gifted Osaka the break, giving her the lead for the first time in either set of the match so far.
A crucial ninth game saw both players hold many opportunities to close it out, but it was Osaka who capped it off with back-to-back forehand winners. Since turning the match around, Osaka upped her winners and her percentage of first serve points won allowing her to get back into the match.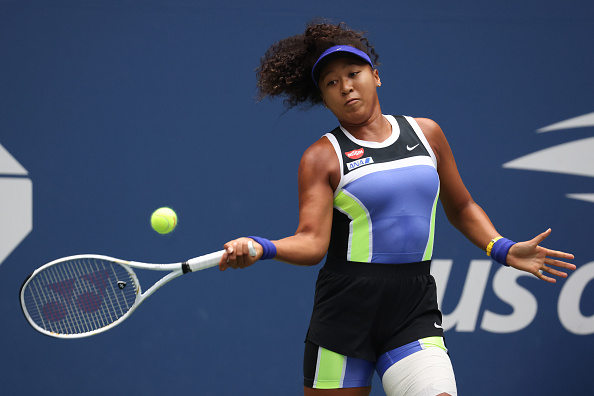 Set Three
The end of the second set finally saw both women finally raise their levels to where they were both nearly peaking to what was finally their best tennis of the match. A double-fault from Azarenka set up double break point for Osaka. On her second chance, the former champion here used her big groundstrokes to force the Belarusian on the defense and opened up a 3-1 lead.
Three straight opportunities for the unseeded Belarusian were quickly erased, with the third being gifted by a poor forehand return from Azarenka. After holding, a huge "Come on!" was let out by Osaka who moved to within two games of the title.
Azarenka had it all to do down 1-4, 15-40. This game was turning out to be similar to the final game of the second set, a game that could potentially turn the momentum around. She saved both break points with some clutch tennis and held even after saving two more to keep herself in this match.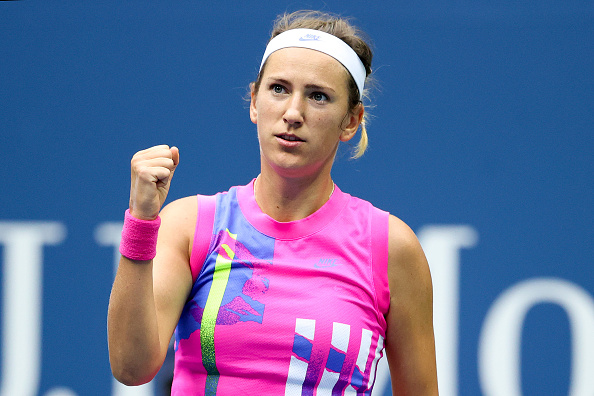 Up 40-15, there looked to be no signs of a letdown from Osaka in her service game despite four break points on the Azarenka serve. Two straight forehand winners brought it back to deuce, and the pressure applied from the 2014 finalist was duly paid off by breaking back.
Osaka kept the pressure on the Azarenka serve and forced more errors out of the Belarusian to break back to have the championship on her racquet. On her second championship point, the 2018 winner closed it out after some stellar defense to force a backhand error from Azarenka.