With Roger Federer's victory at Wimbledon on the weekend, speculation as to whether or not the Swiss maestro can still be competitive on the tour has been firmly put to rest. Instead, the conversation has shifted to just how dominant Federer can become. Rather than winning another major, focus in now on whether or not the great Roger Federer can return to the top of the mountain and reclaim the world number one ranking.
The Swiss currently sits at number three in the world behind rival Rafael Nadal and incumbent world number one Andy Murray. Only 1205 points stand between Federer and the top spot. But because he did not compete after Wimbledon last year, Federer has no points to defend between now and next year's Australian Open. World number one Murray, on the other hand, has 5460 points still to defend in 2017. And considering Murray's poor play all season and apparent health struggles, the door is wide open for Federer to mount a charge and return to number one for a fourth time.
Here is what Roger Federer needs to do to reclaim the number one ranking.
US Open Series
Federer's schedule will obviously play a big role in his ability to return to number one. The earliest the Swiss could possibly return to the top spot is the Western and Southern Open in Cincinnati next month. However, for that to happen, he needs to play both Cincinnati and the Coupe Rogers in Montreal. Even though Federer is currently included on the entry list for Montreal, he has only competed in Canada once in the last five years. An appearance in Cincinnati is far more likely, considering Federer has won it seven times, including his last two appearances in 2014-2015 and five of his last seven.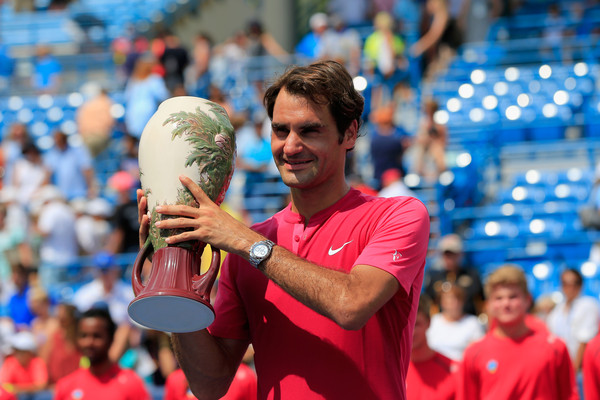 If Federer plays in Montreal and Cincinnati, it is mathematically possible for him to claim the number one ranking before the US Open. To do that, he would need to win at least one of the two titles. He would also need to reach at least the semifinals or better at the other. If Federer skips either event, he cannot reclaim the number one ranking before the US Open.
However, those results depend on Murray's results. The Scot also did not compete in Canada last year, meaning that all points he earns in Montreal will buffer his lead. Murray has 600 points to defend in Cincinnati. If he fails to reach the final, that will alleviate some of the pressure on Federer. For example, if Murray does not play Montreal (which is a real possibility considering he limped out of Wimbledon) and fails to reach the final in Cincinnati, Federer would just need to reach both finals, possibly less depending on which round Murray loses in. If Murray walked away from the two Masters 1000 events with zero points, Federer would need 610 points to become number one, meaning a final and a second-round loss or a pair of semifinals would be enough.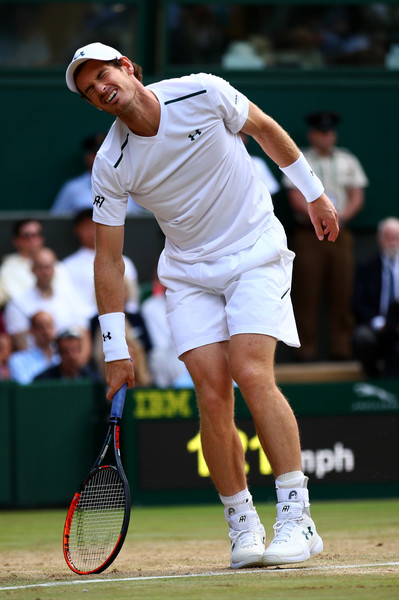 To protect his number one ranking heading into the US Open, Murray needs to win one of the two titles. If he did that, he would hold on to the top spot regardless of Federer's results. Failure to win the titles or reach the finals on Federer's part would allow the Scot to hold on as well.
Depending on the results at the Masters 1000 events, the battle for number one very well could be decided at the US Open, if it hasn't been already. Murray lost in the quarterfinals last year, meaning he has 360 points to defend to Federer's zero. Considering Federer's form in 2017, it is a fairly safe assumption that the ranking gap will have shrunk. At that point, a title will probably be enough for Federer, regardless of Murray's results, although a runner-up performance could be enough. If Murray matched his 2016 result, making the final could be enough for the Swiss. A semifinal performance by Federer could be enough if Murray fails to reach the quarterfinals (and Federer gained ground at the Masters 1000 events).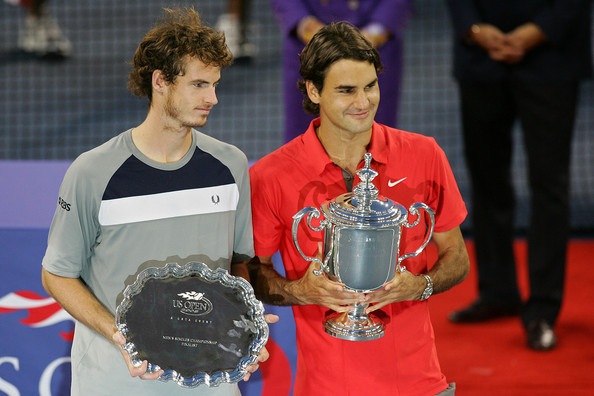 For Federer to take the number one spot back this summer, he is going to have to be very good and could use some help from the rest of the tour. However, considering that the Swiss has won every important title not on clay so far this year and is coming off a confidence-building Wimbledon crown, there is every reason to believe that he will do well and gain ground over the summer. Murray, on the other hand, has not only struggled with form all year, but also appears to be struggling with injury, so it seems unlikely that he will be able to stretch or even maintain his current points lead. Assuming Federer maintains his level, the odds are very high that he will have leapfrogged Murray by the end of the US Open.
Asian Swing
Even if Murray hangs on to number one through the US Open, it will be nearly impossible for him to stay on top through the fall. Murray went undefeated after the US Open last year, winning five titles in all five tournaments he played and amassing 4500 points. Federer, on the other hand, once again has zero points to defend. At this point in the season, if Murray has somehow hung on to the top spot, it will be all but impossible for him to hold off Federer through the fall.
The tour will head to Asia after the US Open, where Murray has two titles and 1500 points to defend. If there's any good news for Murray, it's that Federer usually only plays one event during the Asian swing, that being the Shanghai Rolex Masters, and Federer does not have a great record at that event. He did win it in 2014, but that victory was sandwiched by pre-quarterfinal losses. Murray has beaten Federer twice in Shanghai and is a three-time champion there.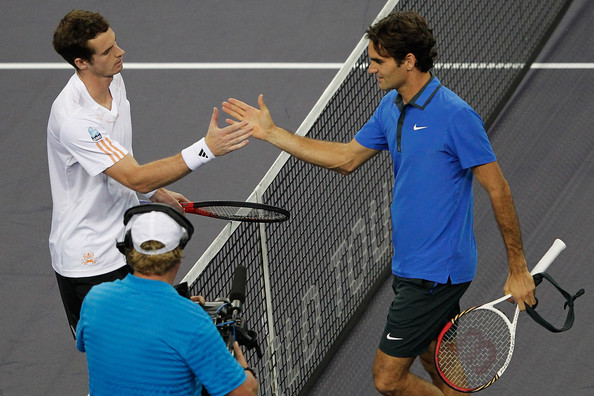 Of course, because of the number of points Murray has to defend, Federer's results may not be relevant. If the Scot does not defend all of his points, he could hand Federer the top spot regardless of how the Swiss performs. All Federer needs to do is to close the gap during the summer and wait for Murray to lose points.
Indoor Hard Courts
If somehow Federer has not taken over the top spot by mid-October, he will surely find a way to claim it on the European indoor hard courts. The Swiss will likely start off his campaign on home soil in Basel, where he's won seven times. That could be practically a free 500 points for the Swiss. While the Paris Masters may be a wash for the Swiss, Paris is statistically his worst Masters 1000 event, the ATP Finals is a big opportunity for him to gain points. Federer has won it six times, reached the final in his last two appearances, and has actually won the title more times than he's failed to reach the final at the year-end championships.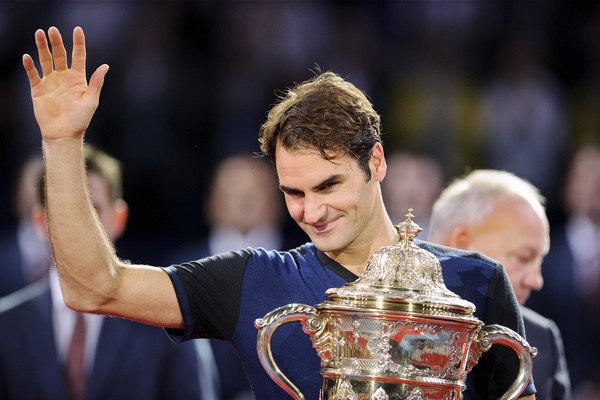 Once again, Murray faces a mountain if he hopes to defend all his points. He has titles in Vienna, Paris and London to defend, a total of 3500 points, while Federer has nothing to defend. It's also worth nothing that Murray currently sits in the eighth and final qualifying position for London, meaning he may not even qualify for the ATP Finals and would automatically surrender 1500 points with no possibility to gain any.
At this point, the Scot will need to be perfect and will need to hope that the Swiss is struggling if he has any hope of hanging on to the number one ranking and ending the year at number one for a second year in a row. That, however, is a discussion for another day.
The Nadal Problem
In reality, the current number one is actually one of the smaller hurdles standing between Federer and the top spot. Most likely, it will be current world number two and the Swiss' greatest rival Rafael Nadal who Federer will be looking to unseat at the top. Nadal, like Federer, has next to no points to defend for the remainder of the season. While not quite zero, he only has 370 points to defend at four tournaments for the rest of the year.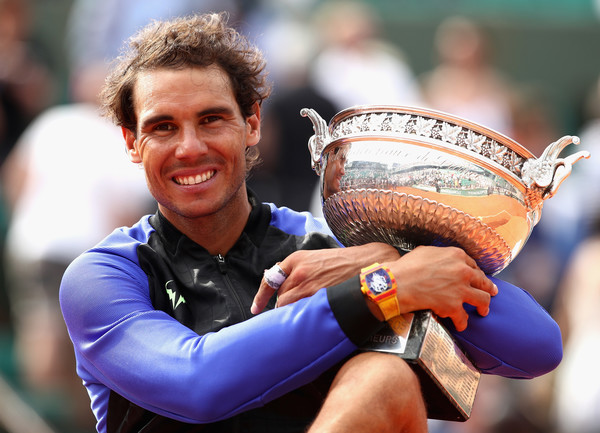 Like Federer and Murray, Nadal skipped the Rogers Cup last year, meaning that he has no points to defend at the next big event. Unlike Federer, Nadal could usurp Murray in Montreal. He only trails the Scot by 285 points, so if Nadal wins the title, he will become number one. If Murray loses in the quarterfinals or earlier, a runner-up appearance would be enough for the Spaniard to take over at the top. Should Murray skip Montreal or lose in the first round, Nadal just needs to reach the semifinals.
After Montreal, Nadal only has 90 points to defend in Cincinnati, a third-round finish. He has 180 points to defend at the US Open, a fourth-round appearance, followed by 90 points in Beijing (quarterfinals) and 10 points in Shanghai (second round). Even though Nadal's best results this season have been on clay, he was no slouch during the early hard court season where he reached three finals, including the Australian Open and Miami Open.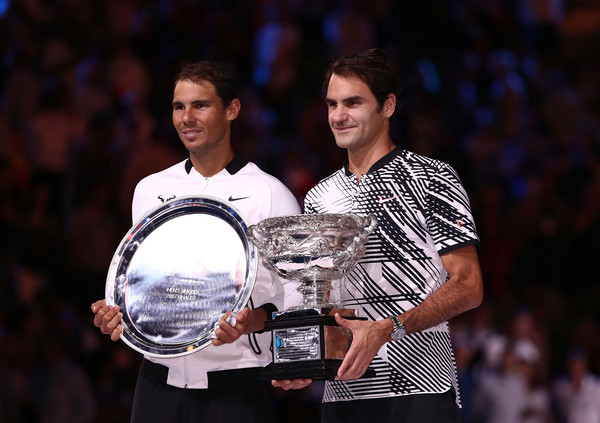 When push comes to shove, it will likely be Nadal that Federer is trying to knock off the top and it will simply be a battle of outdoing the other. They will have more or less the same amount of points to defend down the stretch, meaning all Federer needs to do to take the top spot is outperform Nadal. And that's a good matchup for him. The Swiss is better on the indoor hard courts and has dominated Nadal this year, beating him three times, including both of those big hard court finals.
Can Federer Do It?
It would be pretty shocking if the Swiss did not manage to ascend to the top spot. The stars are perfectly aligned for the Swiss at the moment. He's got an ailing world number one, no points to defend, and is entering a part of the season where he has historically done well. Nadal could give him a hard time for a while, but in the end, this battle is tailor-made for Federer.
A year ago, it seemed impossible, but come October, it seems as though Roger Federer will be back on top of the tennis world, adding to his record 302 weeks at number one in the world.