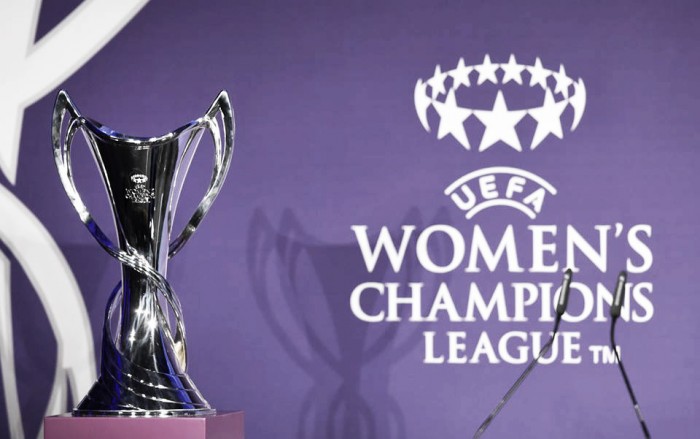 European glory is at stake for two of the biggest teams in the continent, as French champions Olympique Lyonnais will be facing German runner up, VfL Wolfsburg, in a repeat final of the 2013 campaign. On that occasion, the Germans emerged victorious over the French at Stamford Bridge to register their first ever European silverware. The following season, Wolfsburg emulated their own success when they got the better of Swedish club Tyreso in a thrilling 4-3 encounter.
With the domestic campaign coming to an end last weekend, Wolfsburg can be satisfied with their season. They surpassed 1. FFC Frankfurt in the final matches of the Bundesliga to clinch a UEFA Women's Champions League spot, while they retained the domestic cup having beaten SC Sand by two goals to one.
On the other hand, Lyon had won the previous couple of editions of this competition before being dethroned by the same Wolfsburg. In 2011, they beat Bayern Munich 2-0l at Craven Cottage to record their first ever European glory, while - with the identical result - they saw off 1. FFC Frankfurt at the Olympiastadion in Munich.
Meanwhile, Lyon's domestic campaign has been terrific after sealing a 10th consecutive title and a fifth double in a row, overshadowing rivals PSG's huge investment. Now, they are hoping to secure a famous treble which undoubtedly would earn them the status as the best team in Europe, and possibly in the world.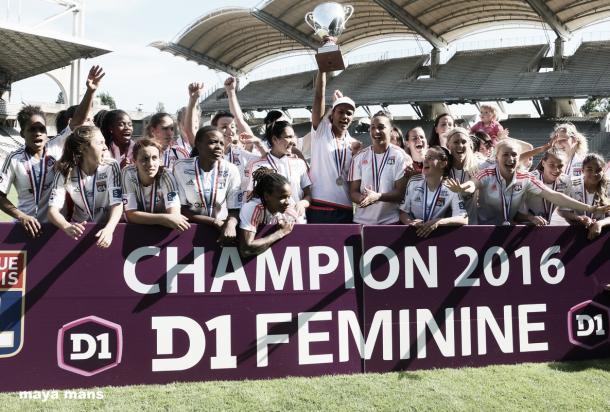 Olympique Lyonnais
Having conquered everything on French territory, Gérard Prêcheur is confident that his team can repeat this success on European soil and bring back the trophy to the French club. This is his second season at the helm of the club and he has been building the squad for this exact moment throughout the past couple of years.
Their emphatic aggregate wins in every round over Medyk Konin, Atletico Madrid, Slavia Prague and Paris Saint-Germain gives them a clear-cut advantage over their Geman opponents, and they start this match as favourites although they should not underestimate the Germans' resilient squad.
Ada Hegerberg, the 20-year-old Norwegian star, has been relishing her Europen adventure, topping the competition's goal scorer list with 12 goals. She has been exceptional for her club and ,despite boasting lot of experienced players, Lyon's hopes will be hanging on Hegerberg's shoulders.
With the transfer market looming, Lyon have already stolen the headlines as three of their monumental players will be departing following this final. Lotta Schelin, Louisa Necib and Amandine Henry have announced their desire to leave. Henry is heading to NWSL where she will be pursuing her career at the Portland Thorns, while the future is not clear about the other player. Although there are rumours that while Schelin might return to her native Sweden, while Necib might hang up her boots once and for all.
Journey to the final
Round of 32: - Medyk Konin = 9-0 agg.
Round of 16: - Atletico Madrid = 9-1 agg.
Quarter final: - Slavia Prague = 9-1 agg.
Semi final: - Paris Saint-germain = 8-0 agg.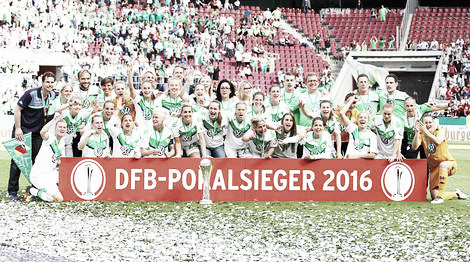 VfL Wolfsburg
Meanwhile, Ralf Kellermann's team has no pressure at all and they are aiming to keep the trophy in Germany, since 1. FFC Frankfurt are the current holders of the competition. This can be a historic night for Kellermanm as, if they triumph in the final, he will be become the first-ever coach to have won three UEFA Women's Champions League titles. It would be a double hattrick for the club, as Wolfsburg would win their third title in a span of four seasons.
One of the key players will will undoubtedly be Alexandra Popp, who is heading towards an impressive fourth UEFA Women's Champions League, having already triumphed once with Duisburg in 2009 and twice with Wolfsburg in 2013 and 2014. The 25-year-old can be a real threat upfront and Wolfsburg will be counting on her goals to make sure they bring home the trophy.
Just like Lyon, Wolfsburg are already active on the transfer market having brought in Sara Björk Gunnasdotir from FC Rosengard ahead of next season. However, they have been more active on the departure area. They have extended Lina Magull's loan for another year, and sold Verena Faißt to German champions, FC Bayern. Yet, their biggest loss is undeniably Nadine Keßler who announced her retirement from football due to her long-term and grave injury.
Journey to the final
Round of 32: - Spartak Subotica = 4-0.
Round of 16: - Chelsea = 4-1.
Quarter final: - Brescia = 6-0.
Semi final: - 1. FFC Frankfurt = 4-1.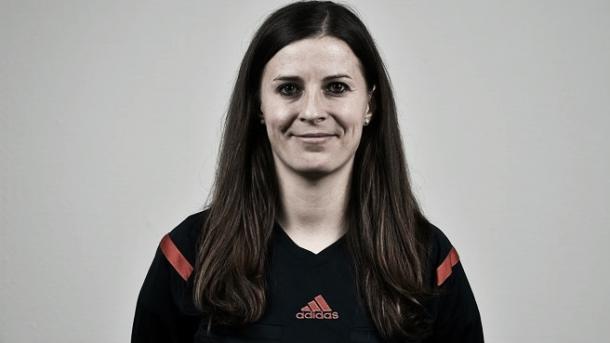 Hungarian referee Katalin Kulcsá to officiate the final
Hungarian referee Katalin Kulcsá has been appointed by UEFA to officiate the final at the Mapei Stadium.
Kulcsá has been on the FIFA Panel for more than 10 years now and this will be her fourth UEFA Women's Champions League's match this season. Among the matches she officiated, she was involved in the goalless quarter-final first leg between Barcelona and Paris Saint-Germain in Catalunya.
An interesting fact about Kulcsá is that she is engaged to the more notable Hungarian referee, Viktor Kassai.
Where to watch?
No idea where to watch this highly-anticipated final? Click here for further details provided by UEFA.