Liverpool will be without midfielder Emre Can for the trip to Chelsea on Friday night, Jürgen Klopp has revealed.
The German returned to training from an ankle injury earlier in the week but has yet to build up enough fitness to be able to feature at Stamford Bridge.
The 22-year-old has missed the Reds' last two games - a 1-1 draw away at Tottenham Hotspur and Saturday's 4-1 mauling of champions Leicester City - as well as having to withdraw from international duty in the recent break.
But in more positive news, centre-back Dejan Lovren - who missed Liverpool's win over Leicester with a badly-swollen black eye - will be back in contention as the Reds look for their first back-to-back wins of the Premier League campaign.
The Croatian suffered the injury in an accidental collision with a teammate in training at Melwood, but the problem has healed well since and he is expected to return to the starting line-up over Lucas Leiva.
Klopp: Reds have to build Can's fitness up in training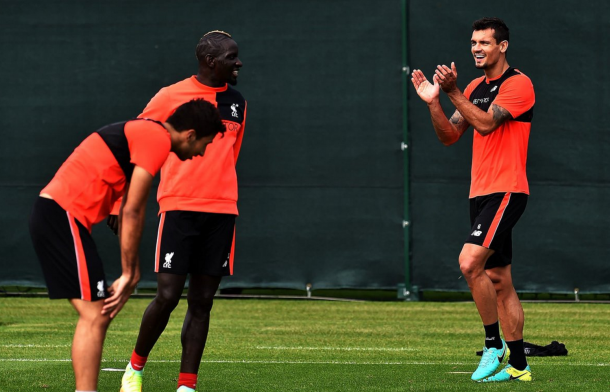 Klopp, speaking in his pre-match press conference at Melwood on Wednesday, explained that the players who were "involved in the last game" are all "until now all ready again."
The German added that Lovren is also available, but "not the others" as he mentioned Can as an "example" of those players still injured.
"Emre is not injured any more, which is good, but now he needs to train and that's how it is," Klopp told journalists, noting the "difficult pre-season" Can had because of "coming back later than most of the other players" and then "a little injury here and a little problem there."
The Reds boss said that Can has not been in "the best moment" until now, but lauded him as a "wonderful player" whom they "have to make fit" in training.
He acknowledged that is what he and his medical staff will ensure he is back in action as soon as possible, suggesting that they will do similarly with "Joe Gomez and all the others."
Klopp continued: "Simon [Mignolet] is all good and Loris [Karius] has been in training the whole week now, so all good."