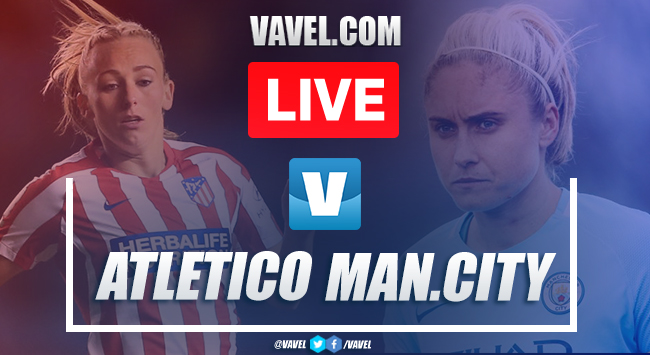 FT: Atletico Madrid 2 - 1 Manchester City
Atletico substitution
Corner for city!
2-1!
Final sub for the blues
Atletico Substitution
2-0!
Booking for Ludmilla
City Substirution
Yellow card for Campbell
How have City not scored!
Close from Scott!
The second half commences!
Half-time
Atletico open
City struggling to create in front of goal
Corner for Madrid
Spaniards getting into the game
Atletico break
Yellow card for Stanway
Strong start for the Blues
Chance! White comes close
Corner for City
Could White be the difference
Kickoff!
The teams are out!
No POTM nominations for City
How to watch Atleico Madrid vs Manchester City Live TV and Stream
Atletico Lineup now in
City team announced
Game sold out
Bremer thinks desire key to UWCL success
Atletico Madrid: Predicted XI
Manchester City: Predicted XI
Atletico Madrid: Team news
Manchester City: Team news
Could Atletico be unnerved by looming strike?
City looking to bounce back
Recap the first leg:
Kick-off time 18:30
Welcome