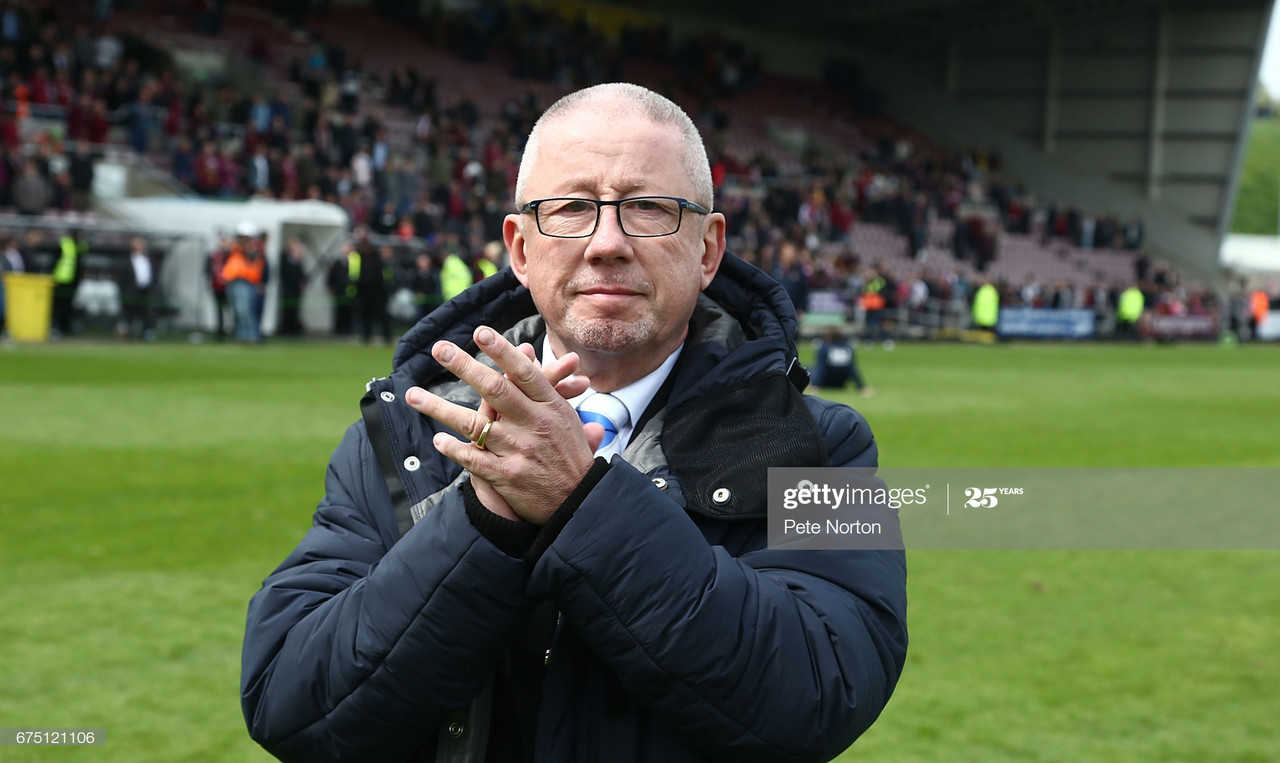 Gillingham chairman Paul Scally has written an open letter in an attempt to update supporters on the current situation inside the club.
Due to the coronavirus pandemic, football clubs have been hit with big financial blows. None more so than those in the lower leagues, who often rely on attendances as their main source of income.
With no football played in over 100 days, and no other events hosted at the club, Scally said that "income has decreased to almost nothing".
The man in charge covered a range of topics in his letter, but focused on finances.
Finances
"Over the years I have endured some criticism in regards to our relatively low cost base in comparison to others" Scally said.
"Ironically, it is that same cost base that has allowed us to plan a way through these barren months.
"I would like to thank you all for the many messages of solidarity and support received in relation to financial matters. This support has driven me to leave no stone unturned in exploring ways forward.
"I would also like to thank our sponsors for continuing to support the club knowing these times are difficult and income has been decimated.
"I will always be indebted to you all."
Help from fans
Although the main aim of the letter was to update supporters, the club's fans were also given the opportunity to help out.
Whilst Scally mentioned that he is open to fans volunteering at the stadium, he also plans to make it possible for supporters to aid financially.
"We are working on ways our fans can assist from a financial point of view" he said. "I have had many offers of financial help from supporters who want to ensure their club continues.
"Whilst I have not, as yet, taken up these kind offers, I have been working on more formal plans along the lines of bonds and crowd funding schemes.
"There are a few projects and refurbishments we would like to undertake during this suspension period around the stadium - I will let you all know what these will be over the next few weeks.
"I have enlisted a small group of volunteers who have joined me for a few days each week at Priestfield to assist in the process of resetting the business, making sure the ship that sailed into Medway on 13th March will sail out on play day much lighter, more focussed, and more ready to take advantage of the opportunities ahead.
"If any of you would like to volunteer and spend a few hours or days a week helping 'Project Cleanse' at Priestfield, then let Tom Lawrence [the club CEO] know, and we will let you know what days and times we will be at work, always working to social distancing protocols of course."
On the pitch
Scally also paid tribute to the team behind the playing side of things, mentioning the positive season on the field and how everyone is looking forward to the next campaign.
"I have spoken often with our manager to ensure he is well" he said. "He is fully behind my strategy and we have discussed how the next season will look.
"Although we were bitterly disappointed at the early finish of our season, voted through last week, given we really felt we had a chance of play-offs, we are excited at the prospect of going again and bettering the very credible finish of 10th place."