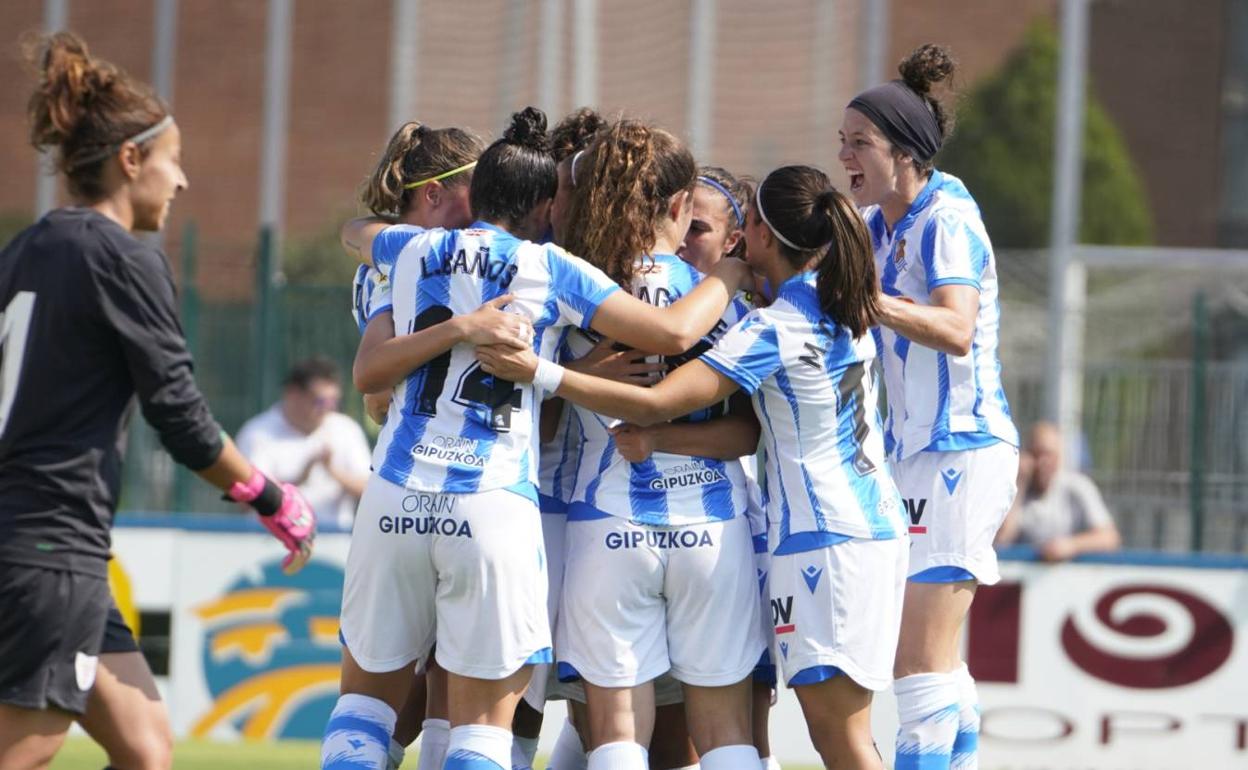 The Spanish women's football teams are getting ready to start playing official matches on 4 October. However, the match between Real Sociedad and Rayo Vallecano has been postponed, because the president of the Madridian team announced they would not start training until there was a strict health protocol.
But, today the Basque women are playing for the summer trophy in the Euskal Herria Kopa, a tournament which has bee organised since 2011 for women's teams all over the Basque Country.
Starting at 18:30 (UTC +1), two games in Zubieta, San Sebastián and Lezama, Bilbao will decide the finalists for Sunday.
Athletic will play against Eibar, a newly promoted team, and Real Sociedad will have to beat Osasuna at home. Last season Real Sociedad won Athletic Club in the final. All the matches will be celebrated behind closed doors, due to the COVID-19.
Athletic Club - Eibar
In the case of Athletic Club, this preparatory competition is ideal as they have not been able to play any preseason games, just the one against Alavés last week resulting in victory.
Taking the months without football into account, the team trained by Ángel Villacampa has a difficult task ahead, added to the injuries of Lucía García, Yulema Corres and Garazi.
Eibar will at last play in the First Division, after two consecutive promotions. It's the first time both male and female teams play in this division.
Real Sociedad - Osasuna
Real Sociedad, with Natalia Arroyo as their new coach, has had more chances of putting new learnings into practice and Arroyo focuses on the goalkeepers' security. The team's last encounter against Osasuna was last week with a victory of 3 goals to nil.
On the other hand, Osasuna competing for the Spanish second division played against Eibar last week and finished 1-1. The women coached by Kakun Mainz will start the league on 18 October.