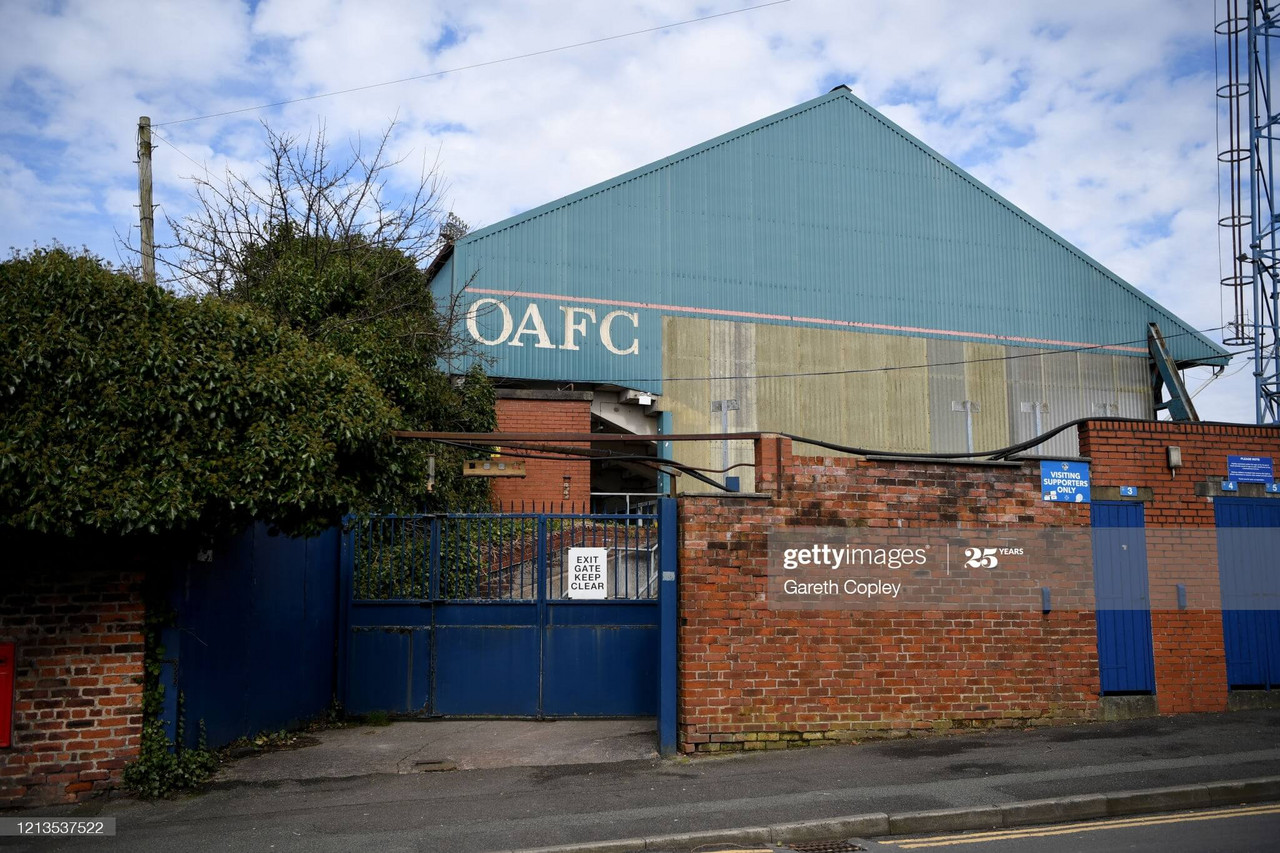 An Oldham Athletic side with Alan Maybury in the dugout once again struggled their way to a 2-1 defeat against Port Vale on Saturday and now sit 22nd in League Two.
It was the hosts' fifth league defeat this season, coming after a draw against Carlisle United and a win over Bolton Wanderers. They now travel to basement club Southend on Tuesday in what could be a crucial game for the Latics.
Here are five things we learned about Oldham Athletic from Saturday's game:
Latics too easily dispossessed
When Oldham had the ball in the game, they struggled to hold onto it when pressed (despite finishing with the majority of the possession), and this handed opportunities to the Valiants.
They were dispossessed more times than their opponents while also seeing vastly more turnovers. This resulted in the Latics losing possession 30 times throughout the game compared to Port Vale's 18.
Trying to defend when the opposition are running at them is not Oldham's strong point and Vale should have already had the lead by the time Nathan Smith netted their opener in the twelfth minute of the game.
However, this also impacted their attempts going forwards. Shortly before receiving a yellow card in the 37th minute, Danny Rowe found himself with space in front of goal as a Port Vale defender slipped. In what should have been a prime goalscoring opportunity, he took too many touches and was caught out, leading to the opportunity being nullified.
Oldham too compact
In his post-match press conference, Alan Maybury noted that his side were far too open in the first half of the match: "We spoke before the game about being narrow and compact but we were just far too open in that early period and that's probably where the game's lost."
Oldham were consistently open on the wings throughout the game, and Port Vale's heat map shows just how well John Askey's side took advantage of those vulnerabilities, using the width to create their chances.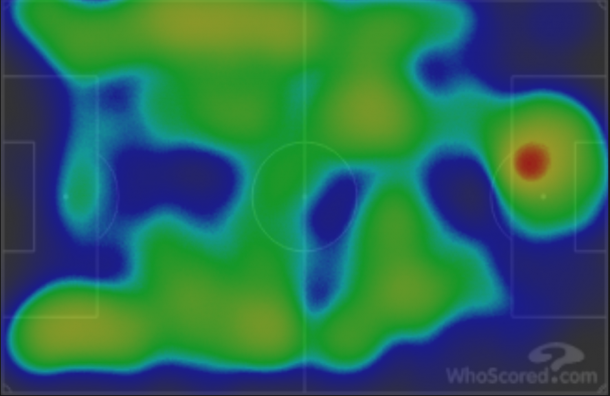 David Worral and David Amoo did exactly this throughout the game and caused the Latics problems, finding their way in behind the home side's defence before playing balls inside.
In fact, it was probably a let-off for the hosts that Vale were only as clinical as they were, with only five of their sixteen shots hitting the target and their goals coming from a set-piece and a brilliant individual run.
Rowe struggling to reach the box
Oldham striker Danny Rowe built a reputation for himself as one of, if not the best non-league goalscorer during his time with AFC Fylde, but he struggled to find chances inside of the box in Saturday's game.
In fact, a mere four of his 56 touches of the ball during the game were in the opposition box, with the majority coming in the middle third of the pitch.
According to WhoScored, Rowe was not able to register a shot throughout the game, a statistic which needs to be improved if he is to be used as the primary goalscoring outlet.
A major criticism from many when it comes to Danny Rowe's play is that he sits in a much deeper position than where you would normally expect a striker to play, and it is likely worth re-evaluting the primary elements of Rowe's game to see where he is most crucial.
On Tuesday night against Carlisle, he proved his abilities to feed through faster attackers and act as a hold-up man when he played in Zak Dearnley for the equaliser, and that is something which is becoming a focal point of Oldham Athletic this season.
Should the Latics take more efforts from range?
The aforementioned Danny Rowe opportunity is one which Oldham should have capitalised on, and could have acted as a turning point in the game.
Of the hosts' twelve shots, a third came from outside of the box, with two of those through Dylan Bahamboula. However, they found themselves with a number of chances around the edge of the 'D' where the alternative route of a pass was taken instead of a shot, is that something which should change?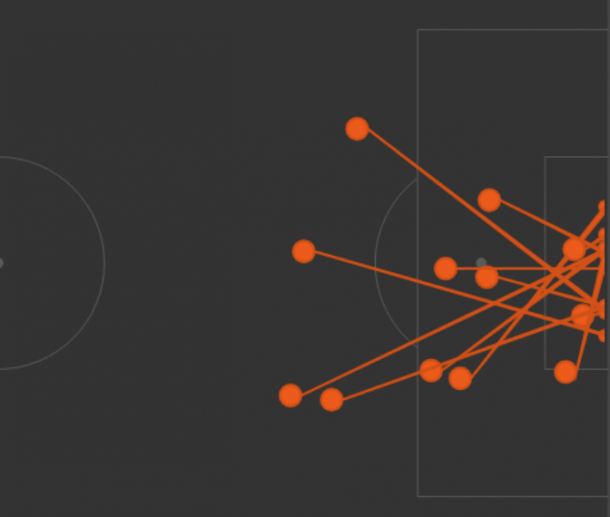 There seemed to be a reluctance to take shots from distance for Oldham Athletic's players, but with the likes of Rowe in the team, it is a strength which should be utilised more often.
Especially for a side who found themselves dispossessed as often as the Latics did around areas which could have potentially seen them create goalscoring opportunities, shooting from outside of the 18-yard box is something which could help them create more goals.
Could a transition back to a defensive five be helpful?
Against Carlisle and Bolton, Maybury and Kewell's sides both adopted a defensive back five consisting of Barnett, Ntambwe, Jombati, Piergianni and Hamer.
The two full-backs were brought off at half-time in an attempt to solidify the Latics' defence, with Maybury saying: "I don't think it was their best game today but over the last period of time they've done well for us."
However, should it come as a shock that when players whose best attributes come going forward are made to play in a more defensive position that they do not perform as well as they do in a system where their strengths are better utilised?
Since joining from Pontefract Collieries over the summer, Jordan Barnett has impressed with his ball-playing abilities, but he cannot fully display them when he is forced to sit deeper in the pitch and without the freedom to attack without worry of leaving a gap in an already-struggling defence.
Harry Clarke won all of his aerial battles and after the game the assistant head coach said that 'he's one of the few who can hold his head up' after the performance. His game is at its best when he is able to act as a ball-playing defender, and a back three including himself, Piergianni and Ntambwe or Jameson (flanked by Hamer and Barnett) could better play to these strengths.
Southend have had a calamitous start to the season and are favourites to go down, with even Oldham having an xG more than double that of the Shrimpers. It will be a crucial game as the Latics look to push further up the table on Tuesday, but one where improvements will be needed from Saturday's performance.