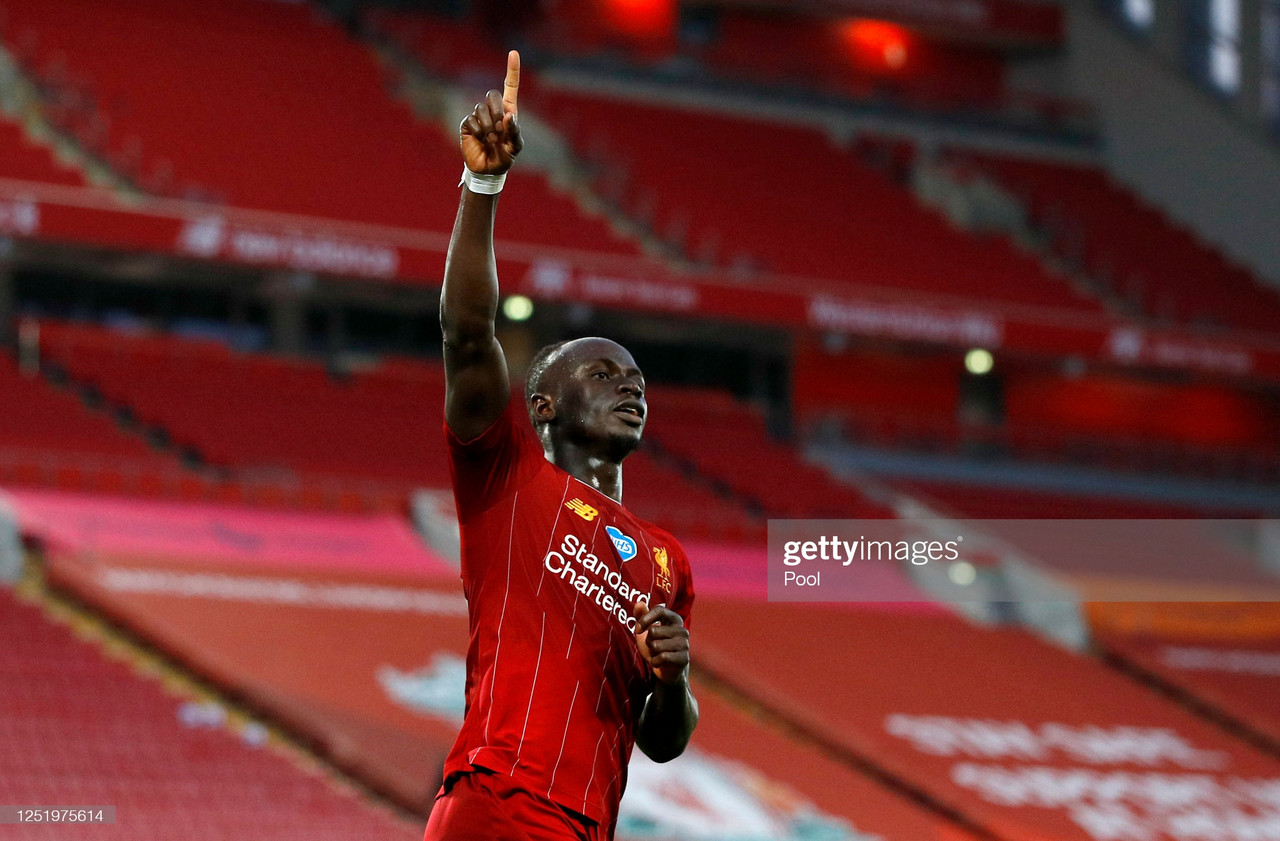 For the past three seasons, Sadio Mane has been one of Liverpool's most consistent players and performed at a very high level. Since signing in 2016, Mane's pace and power helped to give Liverpool a cutting edge. As Jurgen Klopp's first major signing, his influence in helping the Reds become the superior team that they are today cannot be understated. It all began to change when Mane was signed.
For someone that was regarded one of the best left wingers in world football, he now looks half the player he has been.
His falloff has been dramatic and surprising. Where is the player that scored 22 goals in the 2018/19 season and 18 goals last season? His pace and quality have been replaced with lacklustre and dismal.
For whatever reason, Mane simply is not scoring or producing the performances we have become accustomed to. In the two previous games against Chelsea and Fulham, Mane had golden opportunities to score and fluffed them both.
In any other season, he would have scored these chances. But this is not any other season. A sixth successive home defeat proved that this is anything but; certainly an extraordinary season.
That is sadly becoming a recurring trend for Mane. He has gone six games without a goal and earlier went eight games without a goal. That was his worst goal drought in a Liverpool shirt, but unfortunately, he is heading close to repeating it.
Along with the lack of goals, he no longer looks threatening on the pitch anymore. He is longer standing his man up and beating him, or driving down the wing. His whole game looks dreary.
Why is he struggling so much?
Mane is clearly not the only player in the Liverpool squad that has struggled this season. A combination of relentless injuries and no fans has crippled the Reds to an unforeseeable point.
With so many personnel changes behind Mane, the team have struggled to sing the same tune. Georginio Wijnaldum and Andy Robertson, who would usually play behind Mane, have both had to adapt their playing styles to accommodate the changes to the team. Thiago Alcantara has come in to the midfield and found it extremely difficult to instil the creative spark needed for the forward players.
All of the subtle and constant changes that Klopp has made has made it near impossible for the forward players. Roberto Firmino has also struggled this season.
But more should be expected from Mane. For a player of his quality, he should be able to produce good performances and provide winning goals for the team.
What does his future hold?
This season will hopefully go down as a one-off, with the same said about Mane's form too. The Senegalese has seven league goals this season, producing his worst season in a red shirt. It will be down to him, much like the rest of the team, to go again next season and aim to find his form.
It would be surprising to see him sold at the end of the season, but he will need to get himself back to performing the way he has done in the past. There is nothing to suggest that his best days are behind him.
The whole team has really struggled this season, with the intensity of the past three years catching up with the players, the physical and mental fatigue has certainly set in.
Should Liverpool receive a high bid for Mane, then maybe the club would act on it. With Diogo Jota's impressive start at Liverpool, he could be the player to take Mane's spot in the future. There have been many calls for the Reds to sign a proper striker, with Erling Haaland being linked with the club. If Liverpool were able to pull off this business, Mane could be used to fund this move.