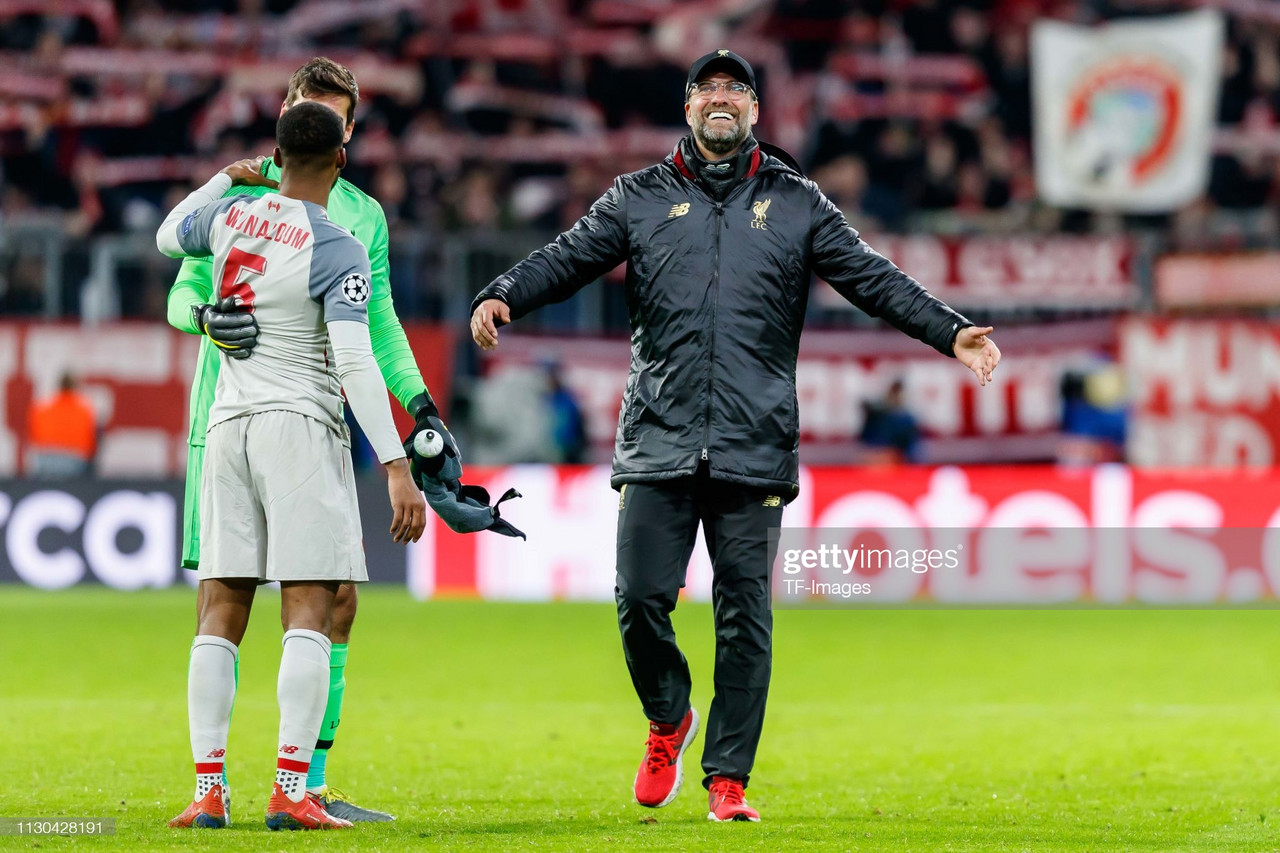 It was in the WWK arena in Augsburg when it become apparent to Liverpool's travelling supporters just how much Jurgen Klopp was adhered to across Germany.
Before the last 32 tie of the Europa league had kicked off the German club paid a special tribute to the Reds boss beforehand, much to the disbelief of some who thought a hostile reception was awaiting.
It was the first time Klopp had returned to Germany for a football match since leaving Borussia Dortmund. It was his country and he was welcomed with open arms. An everlasting effect of German Football and unlike in England, opposition fans across the country connected with him and his persona.
Although the same could not be said for Bayern Munich who Klopp turned down in 2008. Bayern were the Ivan Drago of German Football, as Jurgen told his Dortmund players in 2012 when trying to devise a plot to overthrow the giants in the Bundesliga.
It was never similar to David vs Goliath when Klopp faced Bayern, but the pinnacle of this rivalry occurred through Klopp's time as an underdog. He rejuvenated Dortmund and displaced Munich at the top of the Bundesliga.
But despite the huge successes of Klopp's time Bayern always seemed to land a blow at the right time. The way in which the Bavarians are operated is at a far higher level to that of the Yellow wall. First it was Gotze and then Lewandowski.
In the midst of this rivalry that originated at the Bundesliga's cusp came a European cup final that would leave wounds in the Ruhr of Germany for quite a while. Bayern had beaten Jurgen Klopp's side at Wembley, and left the German with a severe reminder who was top dog.
Klopp goes to Liverpool
With the memories of Wembley still fresh in his mind, Jurgen takes his Liverpool side on a rollercoaster journey to Kiev. Similar to Dortmund's run it was all action, free flowing high press football that could end a tie in a matter of moments.
But Kiev ended with the same level of despair. Which is why the 13th March 2019 was a significant catalyst in Jurgen Klopp's career. It was Bayern Munich away, and after a disappointing first leg at Anfield the home side where favourites.
It was a reminder of a battle he left in his homeland, but this time he hadn't built a Dortmund side that ran out of steam. Instead he was on the verge of building a dynasty at Liverpool, and standing in his way again in Europe was Bayern.
Bayern Munich 1-3 Liverpool. 13/03.2019.
A 1-3 away win at the Allianz Arena proved that "Liverpool are back at the top level of European Football", according to Jurgen Klopp's post match statement.
He had built a team capable of dethroning Bayern in emphatic style. The Reds had scored three superbly worked goals and showcased how they where a team heading only in one direction - for Madrid.
It was a big step in the sides development. It was a huge step in the managers.
"If Man City comes here, if Barcelona comes here, if Real Madrid comes here, it's not that they expect to win. They know it's a very, very tough place to come. This club has always outstandingly strong football teams and they have now, but we scored three and where dominant".
This highly respectable rivalry between Jurgen Klopp and Bayern had increased in momentum. He had gone to a full Allianz Arena in one of the most star studded games; Bayern Munich vs Liverpool and he had wiped the floor with the Goliath of German football.