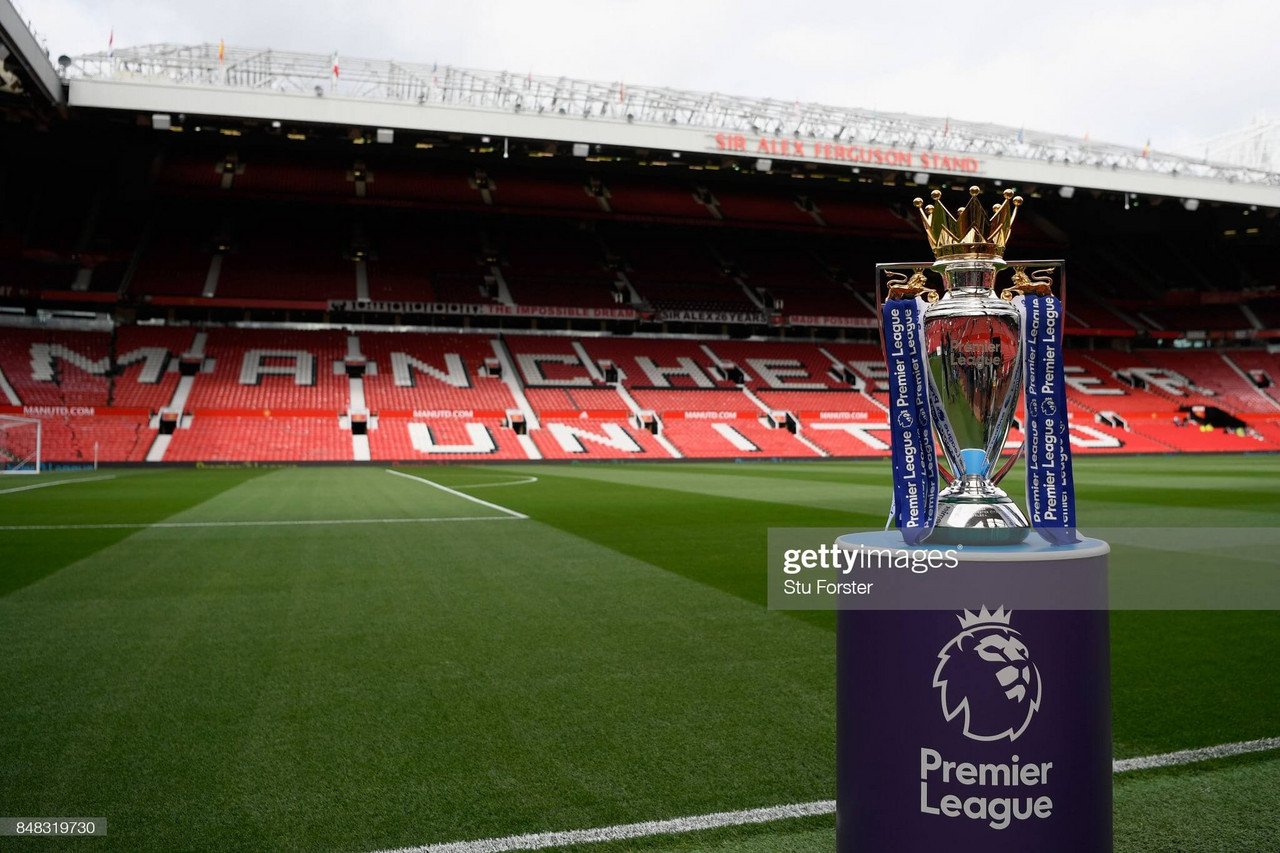 Erling Haaland the answer for the Red Devils?
After calls to break the bank for Erling Haaland, is he the man to take Manchester United from challengers to serious title contenders? The Norwegian striker for Bundesliga club Borussia Dortmund has been recognised as a prolific goal scorer, and for his pace, athleticism and strength, earning him the nickname, "The Terminator" by many of his admirers. But the star striker isn't just getting attention from United but Chelsea too.
On everyone's radar, Joe Cole says the Blues need Haaland to challenge for Premier League title. He said:
"They need one player for me, Haaland. He's on the wish-list. He's a number nine. There's so much in this squad, there's quality in all areas, such a strong squad. You just need that one sparkle of magic, that number nine, that focal point and it will change this club getting back to the glory days of challenging for the title regularly."
Haaland is currently one of the most sought after young strikers alongside Paris Saint-Germain's Kylian Mbappe. He only joined Dortmund from Red Bull Salzburg in January last year and has since registered 47 goals and 11 assists from just 48 games. Earlier this season, it was suggested that Haaland had a release clause worth £68m on his contract which would only become active in June 2022. It is now reported that there is a £90m buy out clause which becomes active this summer. However, any interested side must pay the transfer fee in full.
Jadon Sancho still on United's wish list?
The Red Devils are still linked with Jadon Sancho, with interest in the winger from the same club as Haaland. But with Amad Diallo coming in and making an instant impression, United may have their answer and look to save the fee they would have wanted to spend on Sancho to swoop for Haaland in the summer. Diallo seems ready for regular first-team football and whether he can allow United to move on from Sancho this summer is the biggest question on everyone's mouths.
If United had bitten the bullet last summer and stumped up Dortmund's asking price for Sancho, their recent goal drought might have been a different story. The England international has created 36 chances so far in 2021, which is the most across Europe's top five leagues. He and Dortmund have appeared revitalised in the second half of the season, and are on a real roll right now.
United are among the wealthiest clubs in the world, but Solskjaer insists Covid-19's impact on football means not even the Red Devils will be able to flex their financial muscles this summer.
"It's definitely affecting everyone in football, the pandemic," he said. "Of course the lack of income, the finances that have affected everyone and it might affect us all well. We have to be realistic, we have to be responsible in the way we do our business both on and off the pitch. There's improvements on the training ground, stadium. We just have to look at the whole picture. Where can we spend the money? And how much is there? It's just the real world now. It has changed."
Jack Grealish on the cards?
United were keen on a move for Jack Grealish, 25, last year, but were put off by Villa's £80 million asking price after they escaped relegation from the Premier League. Grealish celebrated top-flight survival by penning a new contract which will keep him at his boyhood club until at least 2025, with Villa in no need to cash-in on their prize asset. Despite his commitment to Villa, the creative midfielder is still admired by figures at Old Trafford although the club acknowledge a priority to strengthen in other areas of the pitch first.
A future move for Grealish is further complicated by the uncertainty surrounding Paul Pogba's future at the club as well as the £39.1million deal to sign Donny van de Beek last summer. Grealish is enjoying a strong season for Aston Villa in which he has created more chances per game than any player in the Premier League. Last season, Grealish became the most fouled player in the history of the Premier League in one year after suffering 140 fouls.
Do United need a reshuffle of the pack this summer?
After Pogba's antics through his agent and a whole source of poor performances, the midfielder has found his groove, but may still be a player United possibly could sell based on his inconsistency during the season, even though he has recently picked up his game. Juventus still reportedly want to resign Pogba this summer. Pogba's existing deal at Old Trafford is due to expire next summer, though, and he continues to be linked with a move away from the 20-time English champions.
Pogba initially left Man United for Juventus in 2012, spending four seasons with the Italian giants, where he won four Serie A titles and two Coppa Italia trophies. The World Cup winner has largely struggled for consistency since returning to Manchester, though, while his agent Mino Raiola has said on a number of occasions that his client is keen to move on.
Anthony Martial and Victor Lindelof have been less than attractive in their performances, having on and off games during the season. United may be looking to let go of their services based on their efforts, looking to fill in with alternative transfers in their place. Martial has been criticised for his less than impressive work ethic off the ball, with Lindelof coming into criticism for his less than convincing defending at times in the backline.
Harry Maguire has had a resurgence of form but often his mistakes have been fundamental to the mistakes at the back. When playing alongside Eric Bailly he has looked comfortable but not so calm alongside the credentials of Lindelof.