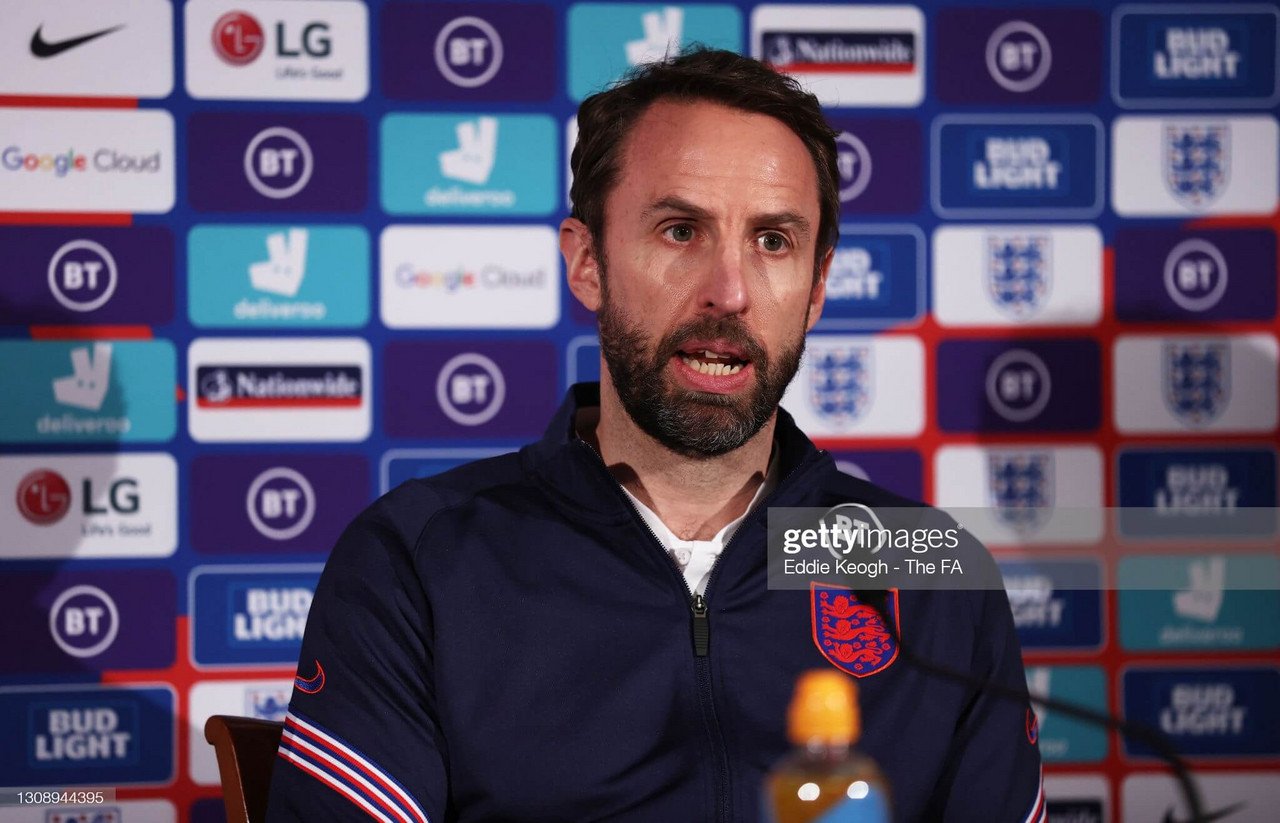 Gareth Southgate hopes England will be "ruthless" when they face San Marino in their opening World Cup qualifier at Wembley on Thursday evening. England famously went a goal behind inside nine seconds in this fixture in 1993 but went on to win the game 7-1 albeit didn't qualify for the World Cup.
San Marino are currently the lowest ranked nation by FIFA and haven't won a single competitive match. Southgate, therefore, accepts England will have plenty of possession and must make the most of it to get their qualifying campaign off to a winning start.
"We should enjoy playing with the ball, but need to be ruthless with it," the England manager said. "To have the creativity to score goals we have got to be positive and say it is a game which we can enjoy."
This game along with the other two qualifiers against Albania and Poland that make up this international window offer the final chance for Southgate to see his players first-hand before he names his squad for this summer's European Championship.
'Saka and Rashford doubtful'
Southgate confirmed that both Bukayo Saka and Marcus Rashford will be absent for the San Marino match, but hopes the pair will return for the games against Albania and Poland.
Saka is yet to join up with the national team having stayed at his club, Arsenal, for further tests while Rashford has continued to work indoors at St George's Park to rehabilitate a foot injury.
"They are doubtful," Southgate said. "I would say Marcus is more doubtful than Bukayo at the moment, but we are going to assess them. Marcus has been very keen to be with us. He obviously wasn't with us so much in the autumn."
'Kane wants to play'
Southgate, who will take charge of his 50th game as England manager on Thursday evening, also said that captain Harry Kane will want to "play every minute" in pursuit of more international goals. However, the England manager is fully aware that he must carefully manage the Tottenham Hotspur striker's workload.
"It is brilliant we have got a captain who wants to play every minute of every game, but we have to be mindful he had extra-time last Thursday [in the Europa League] and then another high-intensity game on Sunday," he said.
"But we have that situation with a lot of the players really so we have to manage the fixtures correctly, and have done that through training this week. We need to be as fresh for the games against Albania and Poland, but that is not an unusual challenge for us as a coaching team."
'We've discussed taking the knee'
England's leadership group, formed of senior players, have also been asked by Southgate to discuss with the wider group whether they should continue to take the knee ahead of their upcoming games.
"I spoke with the leadership team about this last night and asked them to talk to the rest because I think it's a good process for them to hear each other's views," Southgate added. "That's part of how we educate ourselves in all of these different matters and these different issues.
"I'm hugely respectful of everybody's individual opinions on that and I still think there is an impact to be had on it. When I listened to Zaha's comments, for example, I thought he spoke really well, and I totally understood why he felt that [taking the knee] wasn't enough now and that it seems to be just part of the background.
"The debate around whether we should take the knee or not or whether we should walk off a pitch or not... they're actually slightly peripheral things. The core problems are racism and discrimination, and there are deeper discussions that need to happen. We've got to address the much deeper issues as much as we've got to make a symbolic gesture."