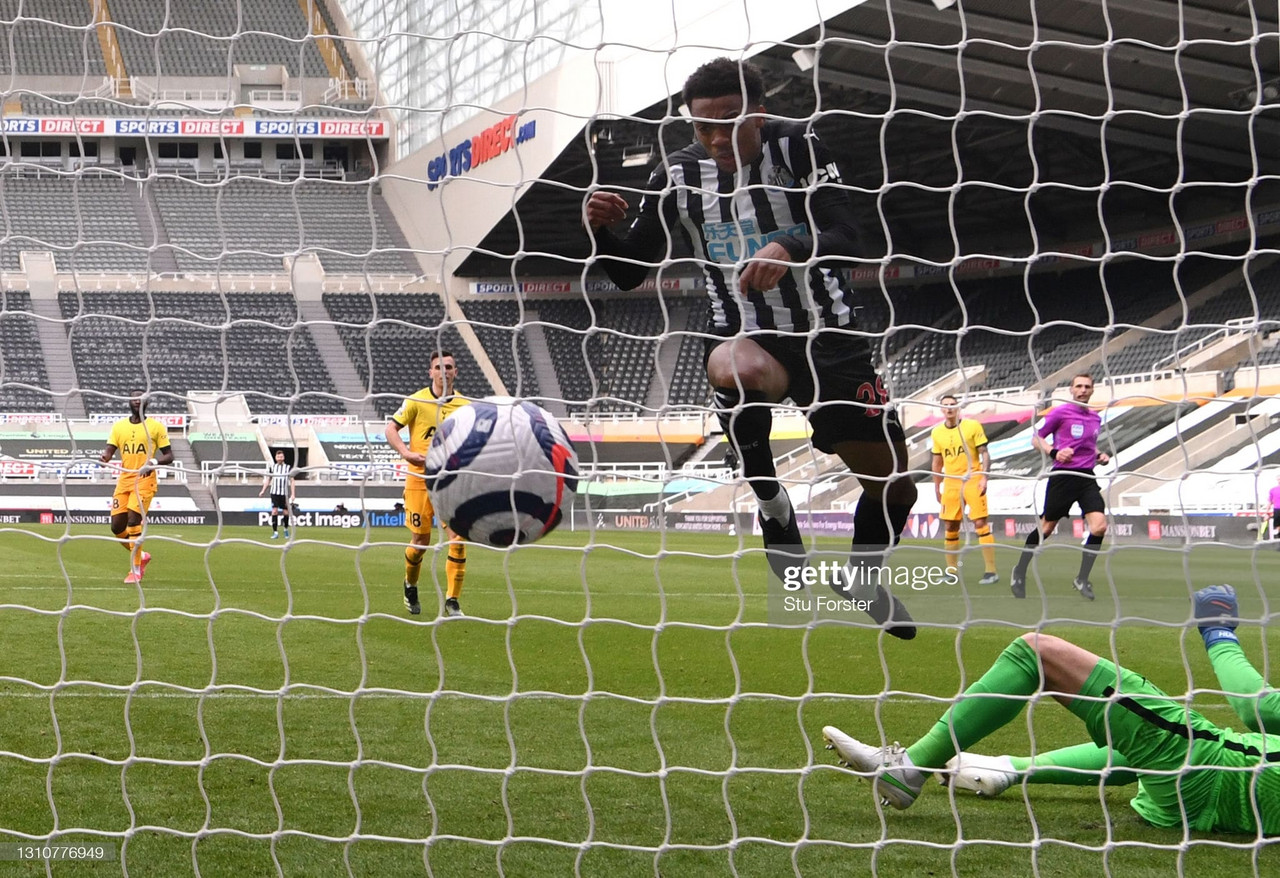 An all too familiar storyline returned to haunt Tottenham Hotspur, as a late Joe Willock equaliser meant they dropped points from a winning position yet again this Premier League campaign.
Harry Kane's quick-fire double, in reply to the opening goal from Joelinton, was not enough for the lilywhites to take home all three points.
The performance from Spurs was anything but deserving of victory, as a relegation threatened Newcastle United recorded a staggering 17 shots in the Tottenham box.
Jose Mourinho was less than impressed at full-time, with controversial comments in his post-match interview showcasing his frustration at the lack of solidity in his Spurs side.
Questions are asked yet again of his future and the style of play implemented in N17, with the defensive nature failing Tottenham week in week out.
Mourinho's controversial comments
Mourinho was less than impressed with his sides performance and had a lot to say post-match.
He criticised his team for making too many mistakes that gave Newcastle the confidence to get back into the match and score an all-important equaliser.
The mention of deja vu suggests he is also tired of seeing his side lose from winning positions, with the tally now up to 15 points for the season.
When asked why Spurs keep dropping points from winning positions - something that is not typically associated with Mourinho teams - he replied "same coach different players".
Reports emerged his suggestion that the crop of players he has at his disposal are less capable than his previous cohorts created a rift in the dressing room.
The state of the dressing room has already been questioned this season and such comments will only magnify scrutiny and create negative energy around the club in the media.
Despite yet another disappointing score-line, Harry Kane is in fine goal scoring form, his four minute brace taking him to 19 league goals for the season.
He was awarded the Man of the Match award, with his heat map being consistently in the areas of the field where the action occurs, dropping deep to create space and play-make.
He has now been involved in 45 goals in all competitions, equalling his career best tally and also became the player with the most away league goals for one club, surpassing Wayne Rooney's tally.
With the rumours that Kane is perhaps looking to leave Tottenham in the hope of silverware and furthering his career, a poor team performance but a superb individual one will have added more fuel to the fire.
The League Cup final against Manchester City may play a huge part in the decision Kane could make at the end of this season.
A Champions League spot is also still to play for despite the result, as Spurs sit just three points behind West Ham United in fourth.
West Bromwich Albion shocked Chelsea in the Saturday lunchtime kick-off, winning 5-2 to hand Thomas Tuchel his first defeat as blues boss.
This defeat was a failure to capitalise on such a result in the race for a top four place this campaign, with fellow rivals Liverpool and West Ham winning their respective fixtures this game week.
Without Champions League football, it can be argued that Spurs will have to part company with Jose Mourinho, especially following the shock defeat in the Europa League.
The general inconsistency of Spurs has been detrimental for their chances in the league and they are by no means the favourite to secure a top four spot.
However, their fixtures in comparison to the games their rivals are scheduled to play give room for optimism as a majority of their fixtures will be teams below them.
Investment will be crucial if Mourinho is to upgrade the defence he is clearly unhappy with, and with the financial climate amidst Covid, a Champions League spot would surely boost the funds available in this summer's transfer window.