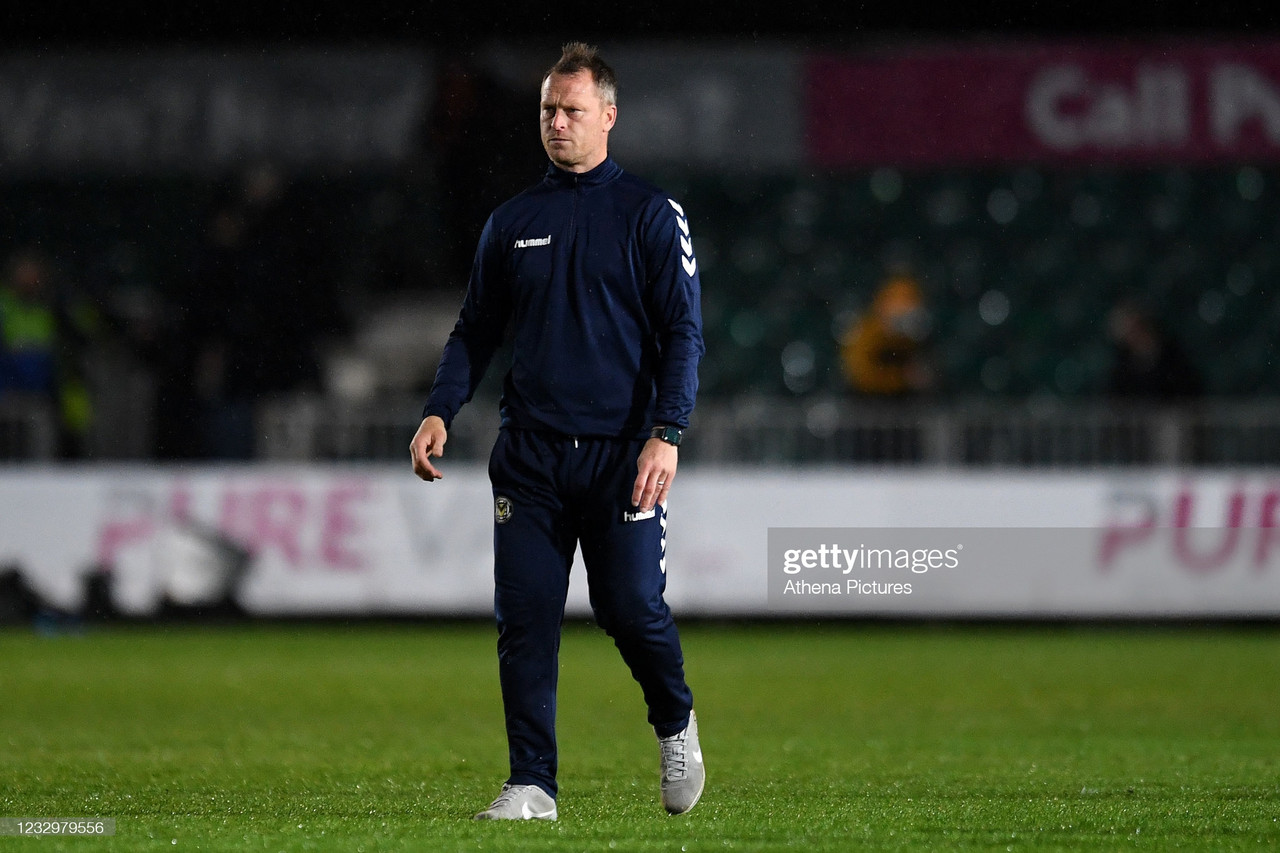 Morecambe defeated Newport County in the League Two play-off final on Monday to secure promotion to League One.
Newport's defeat was their fourth in their last five games at Wembley, and the Exiles continued their hoodoo in extra time with the scores level after 90 minutes.
A Carlos Mendes Gomes penalty separated the sides in the end, but the game wasn't short on controversy.
Following full time, Newport manager Michael Flynn spoke to the press. Here are his key quotes.
On the refereeing
Flynn told Sky Sports: "First of all it was a terrible decision. If there was contact, it was outside the box and he's made the most of it.
"Then there's the other one that wasn't given in the first half when their goalkeeper punched our player in the head."
The game was a tale of two penalties. Morecambe's winning goal came from the spot after Ryan Haynes was adjudged to have fouled John O'Sullivan, only for replays to show that any contact was outside the box.
Newport were also denied a spot kick of their own on 12 minutes when Shrimps goalkeeper Kyle Letheren failed to collect a long throw and wiped out Scot Bennett.
Flynn felt hard done by, and had every right to do so.
On Morecambe
Flynn told Sky Sports: "First of all I want to say congratulations to Morecambe. they've had an outstanding season and Derek Adams has done a fantastic job. They've got a very, very good group of players that never know when they're beaten."
Flynn was quick to congratulate Morecambe on their promotion despite the manner in which it happened. Manager Derek Adams has done incredibly well to get the Shrimps up, and Flynn wanted recognise that.
The kind words weren't replicated by Adams, but there is nothing Flynn can do about that.
On his future
Flynn told South Wales Argus: "I've got a year left. They have employed a sporting director with a three-year contract so I need to sit down and see which direction the club are going in and where we go from there.
"I can't say 100 per cent that I will be back in August. A lot of things have gone on this season that I have not been happy with, I've kept them quiet and we will be sitting down and having a conversation.
"A few things need to get ironed out. I love this club more than anything, that's probably why it gets to me as much as it does. Let's just say there might be two different ways where we think the club is going."
Flynn was speaking on emotion on Monday but he's clearly not fully satisfied with the ongoings behind the scenes at Newport of late.
A big summer lies ahead for the club and unfortunately for them it will precede another season in League Two. The club will be hoping that Flynn is there to lead the ship into battle once more.