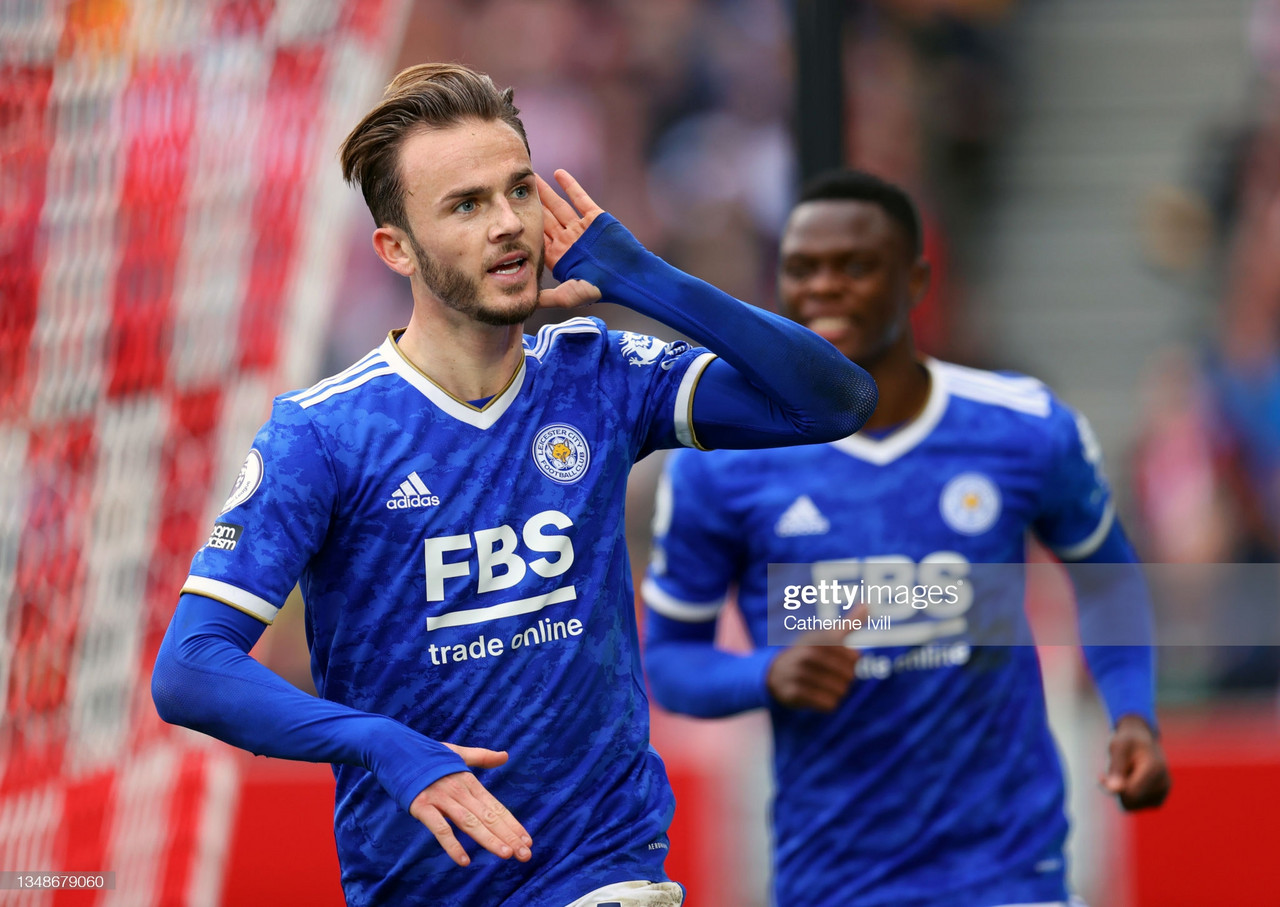 Leicester City beat Brentford 2-1 on Sunday afternoon to make it back-to-back wins in the league for the first time since April.
It's also their third win in a row in all competitions, and just in this short space of time, it looks as if their season has been turned around.
A first-half screamer from Youri Tielemans put the Foxes 1-0 up at halftime. Mathias Jorgensen levelled the scoring for Brentford on the hour mark, taking his headed goal very well.
It was a classic Leicester counter-attacking move that won them the game, James Maddison slotted the ball home on the 74th minute after unselfish play from Patson Daka.
It's fair to say that Brendan Rodgers' men had a slow start to the season, losing three of their opening six games. However, in the space of a week, they have finally found their stride.
After last Saturday's tremendous victory against Manchester United, it gave Leicester something big to build on. Their success against United was followed up by an exhilarating 4-3 victory against Spartak Moscow in the Europa League where Daka scored four goals.
Amazingly, the Foxes have shot up the table to ninth, level on points with a few teams around them, and are now only three points off of the top four.
With the form that the East Midlands outfit find themselves in, they're thriving in confidence and really don't look like they'll slow down anytime soon.
Also, it's clear to see that Daka has well and truly arrived in English football. In just 184 minutes, the Zambian has had 10 shots on target, five goals and one assist. Clinical.
With the ongoing contract saga and with nobody understanding what's going on, Tielemans has certainly not let this get in the way of his performances.
Time and time again, the Belgian midfielder puts in 110% on the field and amazes Foxes fans week in week out.
This time around he scored for the second league game in a row, and it was yet another stunning strike - however, his goal in West London may have been one of his best goals, if not the best.
As said before, he plays his heart out every time he puts a blue shirt on, and if Leicester push on now and have another strong season, competing at a high level in Europe, there's no reason why he shouldn't sign that contract.
Maddison back to his best?
Once again, Maddison was silencing critics. Yes, the midfielder endured a difficult start to the campaign, eventually leading to him getting benched for six games between September and October.
However, in the last week with Rodgers trusting him enough to include him in his starting 11 once again, the 24-year-old has gone from strength to strength. A top performance against United last week, followed by a classy performance midweek in Moscow providing the assist for Daka's fourth goal, and now scoring his first goal since February.
It's almost as if he has had a redemption week! He looks as if he's got that swagger and killer attitude back, and if the former Norwich City man wants a huge push for next winter's World Cup squad, he must have a monster season for his side.