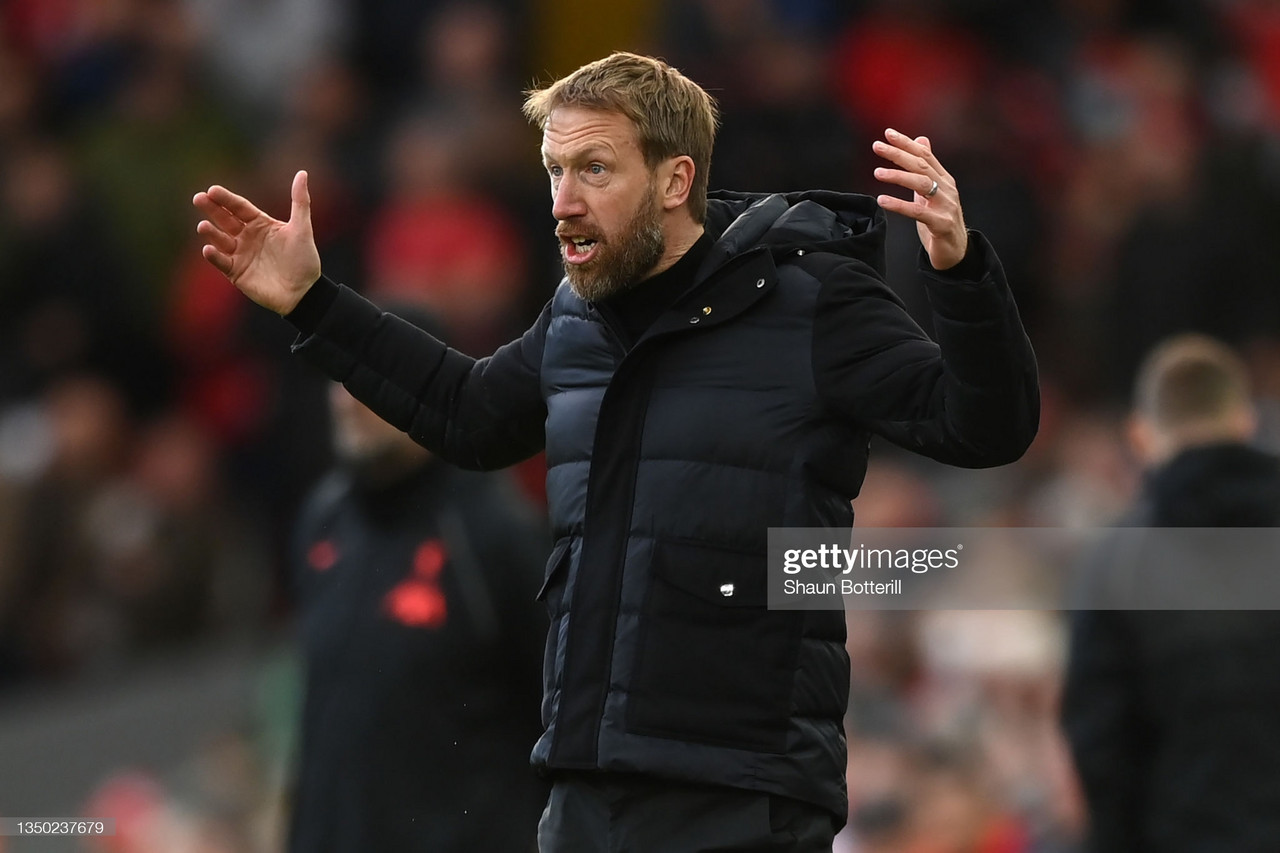 Brighton and Hove Albion manager Graham Potter spoke to the press as the Seagulls prepared to face Newcastle United.
The South Coast outfit are coming off of a 2-2 draw against Liverpool after falling behind by two goals and Potter will hope his side can keep up that form against the Magpies.
The year-old has been the Newcastle caretaker manager since the departure of Steve Bruce and with Eddie Howe set to be appointed as the Magpies' next gaffer, this is likely Jones' final game in charge before returning to his coaching role.
"He's my friend. I've known him for a long time. I know him as a guy, and him as a football person. He's a fantastic friend and he's been very supportive to me.
"I know his qualities and how competitive he is, and how organized his team will be. I'm looking forward to seeing him."
The defender was left off of the Republic of Ireland squad for their upcoming World Cup qualifiers after also missing out against Liverpool last Saturday.
"He picked up a heel injury after the Leicester (City) game. It was only minor but we felt the game against Liverpool came too soon. I thought he did well against Leicester.
"I imagine he will be disappointed and frustrated not to play for his country, because he wants to do that. At the same time I respect the decision of Stephen (Kenny). You have to accept the coach makes those decisions and that's what Aaron does."
On the scoring depth of the squad
Ten different players have scored for Brighton with Neal Maupay leading the way with four. Potter attributes this to his side's attitude.
"We've tried to attack well as a team, but you have to defend as a team. We've spoken about clean sheets as well and we've had quite a few of those this calendar year.
"That's not down to the goalkeeper or defenders, it's about the team and a collective attitude. It's similar for us attacking. We want to try and attack well as a team."
On team spirit
The comeback against Liverpool showcased the character and determination of the Seagulls, something that appears to run throughout the entire squad.
"I think it's vital, but it doesn't just come from the starting XI. It comes from the entire group. We try and control what we can and give everything to the final whistle.
"At the end of the day, you have to take whatever the result is and look to improve in the meantime. We've been quite consistent with that."