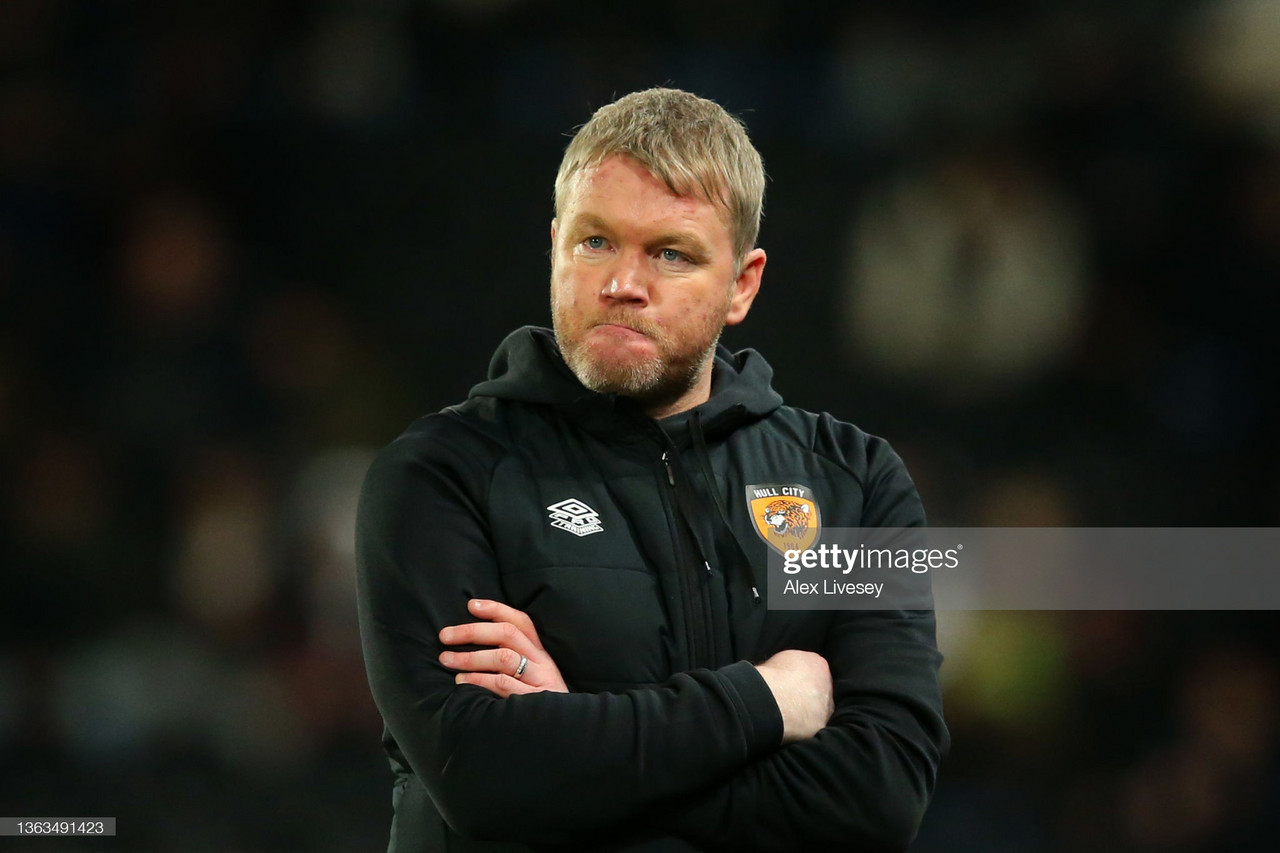 New prospective Hull City owner Acun Illicali may have been in the stands to watch Grant McCann's side lose in extra time to Premier League Everton, but the Head Coach was a closed book when it came to the Turkish Media Mogul.
"No, I haven't met him," said McCann when Illicali's name came up in the press conference. "Like I say these sort of things are very hard for me to comment on. I'm only focused really at this football club is to try and try and get us to perform to try and win football games."
"Our focus is only on the football"
"You know, us as a staff and players, we we don't get involved in any anything like that. So it's very hard to for me to speak. But obviously, we knew that they were at the game. But look, our focus is only on the football."
"You know, we don't play again now till next Sunday. I think what's important now as the players get a couple of days rest, and we get back to get back on the horse on Tuesday and look forward to the Stoke game."
"I can't really answer that question," McCann said when asked if he wanted to meet Illicali. "I'd rather just speak about the football, if that's okay. I've honestly got no idea. You know, like I say, for me, we're just focused on the football."
"I'll give everything I have for this football club"
It was clear that McCann did not wish to be pressed on the matter, although he did answer the questions as best he could. "I mean, look, everyone is really calm in terms of, you know, what, it's, it's for other people to to get excited about or, or whatever, how they feel. And for us, we just we just concentrate solely on the football and making sure the boys are working hard every day to try and compete on on weekends."
"For me, I'll give everything I have for this football club. You know, and we work very, very hard behind the scenes to try and put a team on the pitch that the the fans can be proud of."
"I'm not gonna I don't speak about speculation," McCann said when asked about transfer rumours linking Josh Magennis to Wigan Athletic. "I think you know me long enough now. I'm sure there's loads of speculation out there at the minute about us as a football club.
"For me, it's not worth commenting on. We're getting there. We're working very hard and only in the in the recruitment team. We're working very hard behind the scenes.
I'm meeting a couple players again next week to try and strengthen strengthen us. So we'll see how that goes.
I'm not going to speak about any player that's added another football club," McCann said when Regan Slater's name came up. "I think it's disrespectful. So, for me, we keep our business in house and hopefully we can you know, try and improve this group."
I love working with owner, he's been great. He's been good as gold with me since I've been at the football club. And you know, sometimes it gets a bit of a bad press here. And some people don't like him for whatever reason from what happened years ago. For me, I'm enjoying working at the football club.
"I love it here. You know, I've been here for two and a half years now, I think and you know, like I say we're I think we've built a team that the fans can be proud off particularly given the the way they showed today in the game against Everton."
On the scrapping of replays
"I think it makes sense personally," McCann said when asked about the fact that there was no replay and the game went into extra time. "Obviously, we're disappointed, but I think it does make sense given that what we're in at the minute, and how strong this variant is and the COVID protocols that we've got to deal with all the time.
"So it definitely makes sense, but I'm sure it will hopefully when we go over this pandemic and we can all get back to normal again. I'm sure it will go back to normal, the FA Cup replays because I think it does help obviously, all the smaller clubs as you go down the pyramid."
On the improvement since November
"Whatever way we play or whatever shape it looks like on paper, our style of play never changes," McCann said when asked about the change in formation since the back end of 2021. "We can we try to keep that style of play the same all the time in the system. You know, it's funny, I like playing it with wingers. You know, it's I think we're more attacking when we do that. And obviously, people like run along when and Randall Williams and Keane Lewis-Potter are good at it. Because they're young, and they can run the fit. And you know that they're very good on transitions."
I think it's it's clear to see - if anyone has been watching us over the last 10 games - we're definitely improving. And the players are getting more confident. I think only today's game will help us even further."
"Hopefully we can take the positives out of the scheme and bring them to flourishing next week."
"Hopefully that gives Tyler a lot of confidence too," McCann said of his striker scoring for the first time for the Tigers. "I mean, I'm pleased for him because he probably should have about six or seven goals at the minute and he's just been unfortunate that he's missed chances that Tyler would usually take I've known Tyler for a while obviously from Doncaster."
"He's natural finisher he's only still young, but that goal will give them huge confidence and Tyler will continue to learn and grow."
Grant McCann's men are back in action next Sunday lunchtime when they host Stoke City live on Sky Sports in what promises to be a cracking game in the Championship.