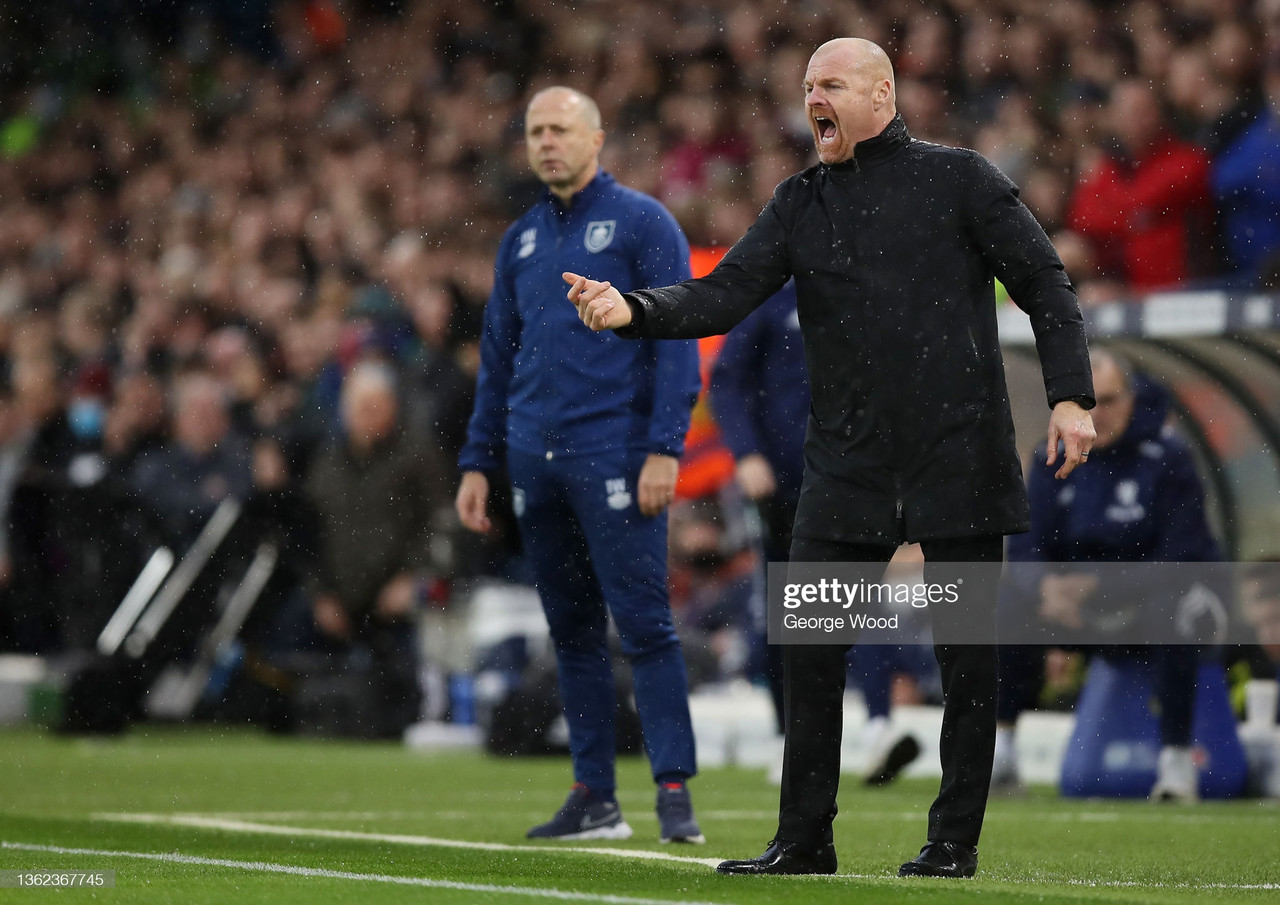 Sean Dyche says that his Burnley side will be ready to go if they are required to face Watford, despite only having 10 recognised first team players at training this week.
The Clarets applied for the game at Turf Moor to be postponed after more cases and injuries in an already threadbare squad.
Charlie Taylor has been sent for a scan after picking up a knock, with Dyche admitting his team are "slightly worse off" than they were ahead of the weekend game against Leicester City.
'If they say we need to play, we will prepare properly'
"We have some double bubble situations such as Johann [Berg Gudmundsson] who has got Covid and is injured.
"We have situations where players might have one day training and that is no use after isolating.
"You get a mixture of circumstances where it gets really tough, we are stretched to the limit.
"We have gone too far below the threshold, but if there was a reason as to why we had to play this game we will prepare as best we can."
Dyche also admitted that Burnley have gone to other games right on the borderline of the Premier League's threshold where they could have applied for the postponement.
"We have a mixture of situations and circumstances that has led to games being off.
"We don't want to miss these games, I'm sure no one does.
"We have games to play but at the moment we haven't got the players to fulfil the task."
If it goes ahead, Watford game is no different than any other
If, for whatever reason, the Premier League reject The Clarets postponement application, Dyche believes that this game is no more important than any game.
"We want to win every game we play.
"We have heard all these vital games before, but the league is only interesting at the end of the season.
"We are in the situation we are in, we have been unfortunate with games being called off, and we had the snow game which was no one's fault.
"The challenge is right there in front of us."
Wood leaving "wasn't a perfect scenario"
Dyche was rather complimentary about Chris Wood and his departure from the club for Newcastle United, claiming he has nothing but respect for the New Zealand international, but knows how it isn't a perfect scenario.
"He was a good player, a bit quieter this season but had a good record.
"He has been performing for a long time and sometimes players do hit a quiet spell.
"I found him an honest fella who knows when he is not doing as well as he can do, he knew he was quieter than what we expected from him."
In his first interview with Newcastle, Wood said he had "found his comfort zone" at Burnley and claimed that no one can be great in their comfort zone.
Dyche said that this must have been an individual thing.
"It certainly wasn't us allowing him to sit in his comfort zone.
"I understand him slightly, maybe he feels he needs a freshness and a difference.
"If a contractual situation opens up and the player chooses they want to go then that is just a fact of contracts and the delicacy of them sometimes."
Clarets not recruiting for the sake of it
The search for new signings is ongoing this window, but Dyche knows how difficult the January window can be.
"Money doesn't solve everything, but it gives you a better option on recruitment.
"We didn't want to lose [Wood] but it is a lot of money for that player.
"The ongoing meetings is to try and align the next good players we can bring in.
"We have showed during the summer that we want to be productive, we are trying to stretch our thinking and apply ourselves.
"We showed that in the summer with bringing in Maxwel [Cornet]."
The Burnley manager didn't have a lot to say about James Tarkowski's situation, after he became the latest Burnley name to be linked with a move to the North East.
"A lot of these conversations have been ongoing."
A number of questions remain – will the game go ahead? Will Burnley replace Wood? Who, if anyone, will come through the door before the end of the window?
Burnley vs Watford is due to be played Tuesday, January 18 at 7:30pm, but it is highly unlikely it will go ahead.