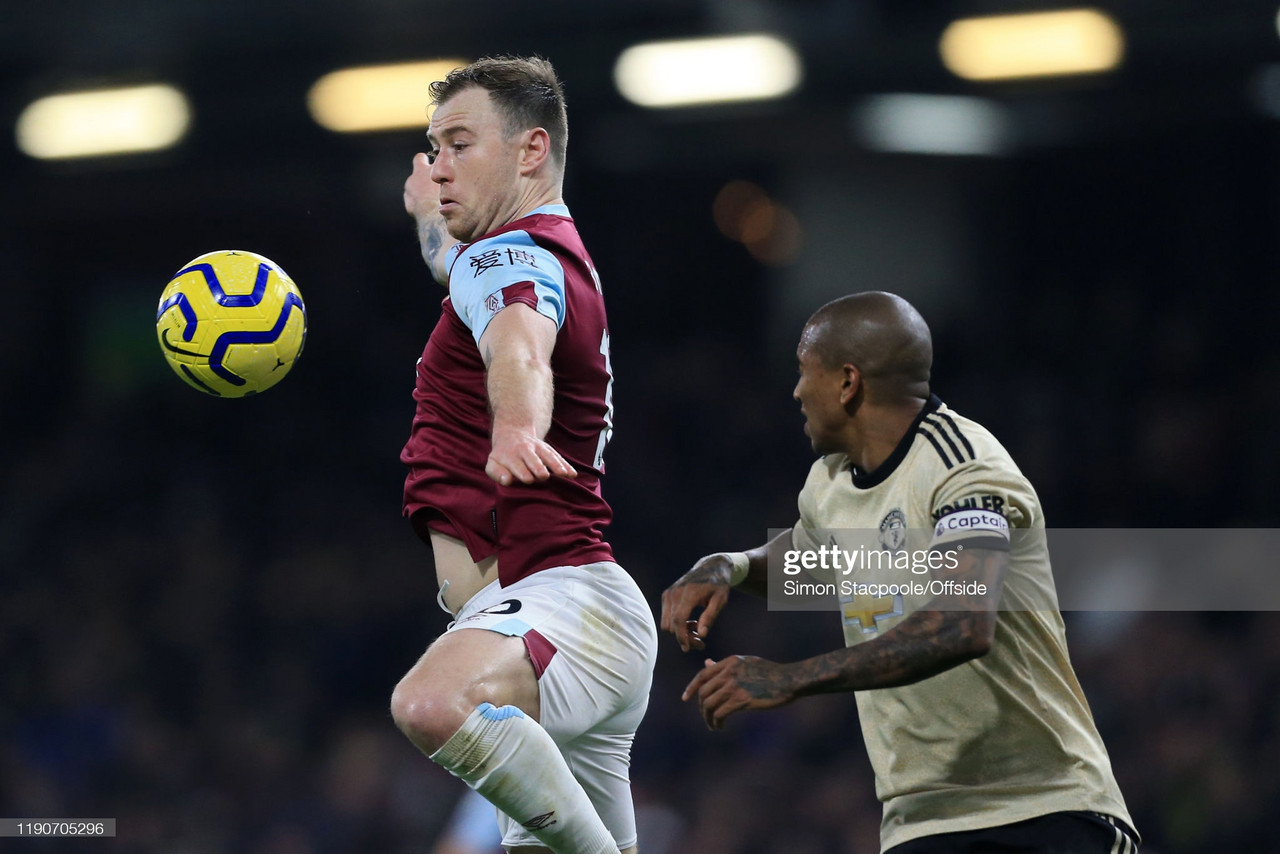 Burnley have already been linked to several names this transfer window and another defender has been involved in paper talk surrounding the Clarets.
Former Manchester United full-back Ashley Young has been offered a one-year deal by Burnley.
The 35-year-old won the Serie A with Inter Milan this season before his contract runs out this summer. It was first reported Burnley were leading the race for Young, but as other clubs join the mix it looks like the Clarets might once again fall short inn the transfer window.
At 35, he isn't exactly a long term signing and with a big wage for a one-year-deal, Claret supporters could see another potential singing fall through.
Young has had a long career, starting his professional career with Watford in 2003. In 620 club career appearances, Young scored 83 goals and bagged 121 assists. He has also made 39 England appearances, scoring seven goals.
After Watford, he went to Aston Villa, before spending almost a decade at Manchester United where he experienced his most successful years, before winning a title in Italy with Inter Milan.
His honours list is impressive too, with one Premier League, one FA Cup, one EFL Cup, one Europa League and one Serie A title all on his CV.
From face value it looks like a deal that doesn't need to be done. Alan Pace and Sean Dyche have said they will be very busy this window, but I'm not sure a 35-year-old full back is what the fans had in mind.
Depite there being no transfer fee, Youngs wage demands will no doubt make this an expensive transfer for what it is.
But scratch at the surface and approach this transfer with an open mind and it may seem better than first thought.
The wage demands should not be a cause for concern if Pace is willing to spend this summer and Young brings bucket loads of experience that no one else at the club can offer.
His versatility in positions means he can offer cover and add depth all over the field whilst his bond with Dyche will be another positive as he would look to add to the dynamic of the dressing room.
Working under Sir Alex Ferguson is an accolade in itself for any player and his time in Italy has shown he hasn't lost his ability, which could really benefit Burnley.
All this has to come with a pinch of salt however, Dyche has been keen to change the way Burnley look, and are looked at, in the transfer market and another short-term ageing signing won't add any strength to the club from a business point of view.
With rumours of James Tarkowski going and Chris Wood being on the radar of Premier League rivals, there may be more important issues for Pace to solve with better candidates to approach when trying to build a profile in the transfer world.
It's clear Young would suit Burnley and bring positives to the side. But is he the man for the club to be targeting right now, no, and for that reason, the club should look elsewhere to start their business.