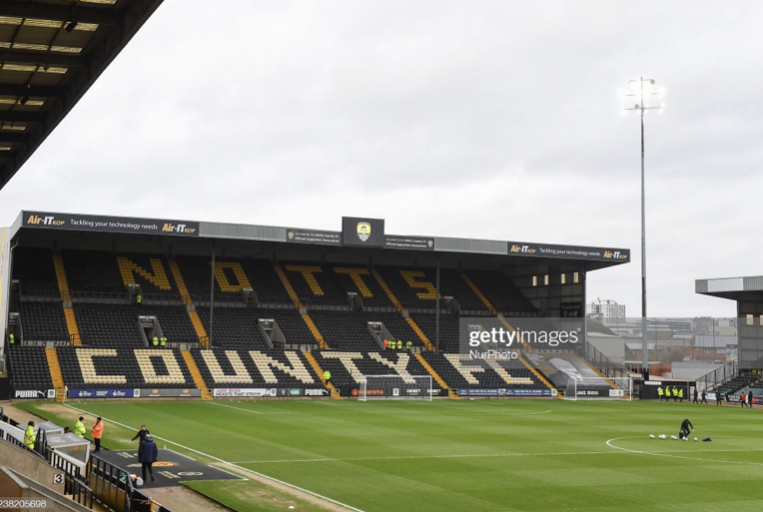 Notts County will look to break into the National League play-offs with a victory over a high-flying FC Halifax Town.
The Pies, who are searching for their fourth consecutive victory, will enter the play-offs and overtake the Shaymen with three points on Tuesday night.
Ian Burchnall has expressed the importance of the fixture, previously telling VAVEL that it "is the most important game of the season".
In his pre-match press conference, Burchnall told VAVEL that "everyone came through the game well and everyone got through training okay, so that's a positive".
However, midfielder Jim O'Brien continues to nurse an injury whilst Sam Slocombe will hope to return to the bench after a spell out of the side.
Halifax have a slight injury conundrum themselves, but the postponement of the Dover Athletic fixture has helped Pete Wild's side to have Matty Stenson and Martin Woods back into training.
Kieran Green will be absent whilst Jay Benn continues to serve a suspension and will miss tonight's game.
Notts County: Jaros; Richardson, Brindley, Cameron, Chicksen, Francis, Palmer, Rodrigues, Roberts, Mitchell, Wootton
FC Halifax Town: Johnson; Maher, Bradbury, Debrah, Senior, Summerfield, Woods, Allen, Warburon, Martin, Waters
Cal Roberts
One of the most dangerous players in the division right now, former Newcastle United starlet Roberts has caught the eye this campaign.
Scoring as recent as Saturday, Roberts has notched 11 goals in 24 games from the wing this campaign and has developed himself into the Pies creative spark, helping out the likes of Kyle Wootton and Elisha Sam with teasing crosses and excellent vision.
Billy Waters
With 16 goals in all competitions so far this campaign, Waters will look to build on his impressive form and to help guide the Shaymen even closer to the title charge.
Waters has linked up with the likes of Matty Warburton and Jamie Allen on numerous occasions this campaign, using his pace and impressive composure in front of goal to establish himself as one of the division's highest goalscorers.
These two sides have already met twice this season with an FA Trophy fixture being played as recent as just over a week ago, which saw Notts County clinch a spirited 2-1 victory to advance to the next round.
This is the first time these two sides will meet at Meadow Lane this season, but Halifax will hope to replicate last season's heroics when they upset the odds to beat Notts County in their own backyard.
No livestream will be available of tonight's match, but ticketing and admission are still available via the Notts County website and on the day.
Live coverage will also be provided by the relevant club social media channels, as well as a match report and reaction post for VAVEL.com. A live runner will also be provided via the Twitter of @GabRamseyJourno.