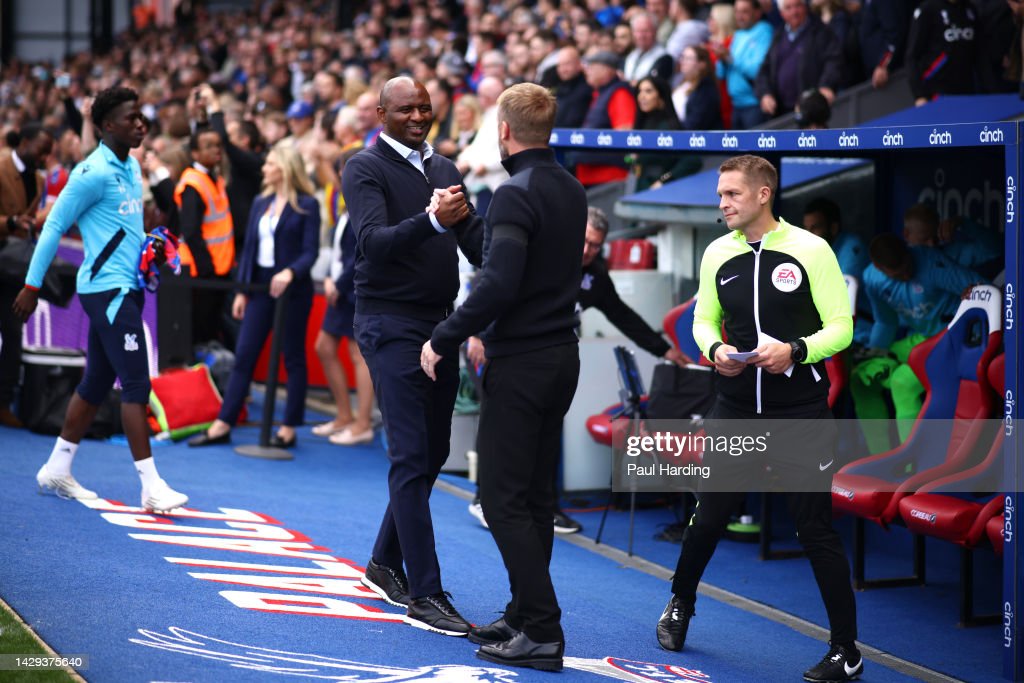 Following nearly a month since Crystal Palace or Chelsea had kicked a ball in the Premier League, they were finally back in action at Selhurst Park this afternoon.
But it would be a day that Palace fans will want to forget, after a very positive performance by the Eagles in the first half was tarnished by a stoppage time screamer by former loanee Conor Gallagher to end the game 2-1 in favour of the away side.
New Chelsea boss Graham Potter earned his first win in charge of the Blues this afternoon, beating his former side Brighton and Hove Albion's arch rivals for the first time in his career.
Palace meanwhile are struggling to get wins this season, with just the one victory against Aston Villa so far this season.
Both managers gave their thoughts on the match after the tense and controversial clash in south London.
Unsurprisingly, Graham Potter was happy with the result.
Chelsea had to dig deep after conceding early to Odsonne Edouard's neat finish in the seventh minute.
"We're delighted with the result. It's a tough place to come. I thought we started quite well but conceded from the first action into the box."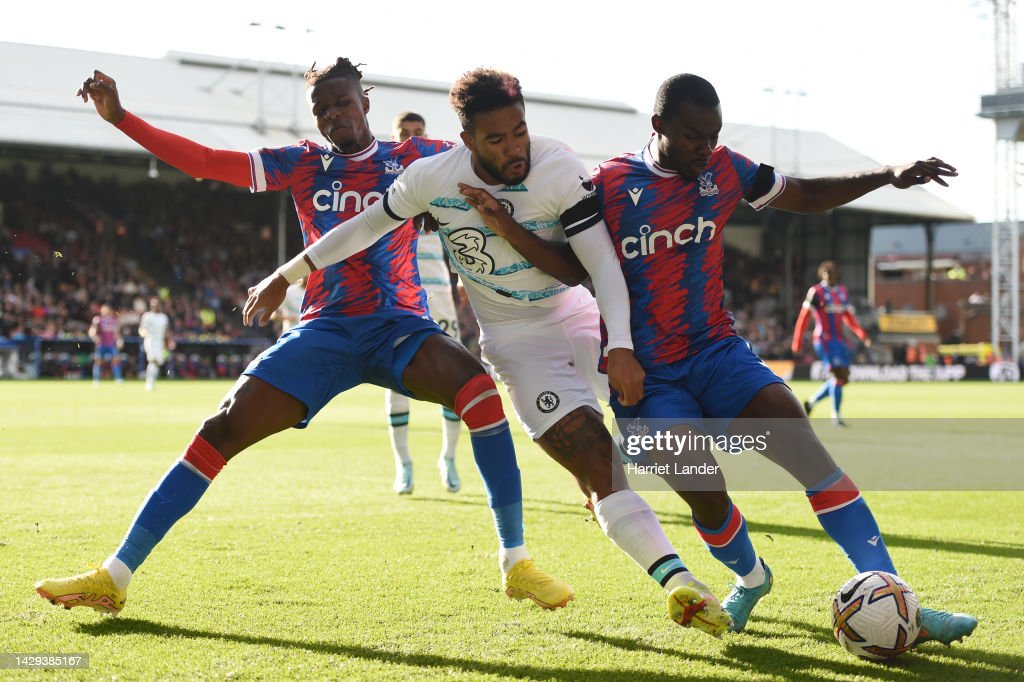 This was Potter's second game in charge of Chelsea, the first being their 1-1 draw in the Champions League against RB Salzburg over two weeks ago.
He needed this win to help win over Chelsea fans, many of whom were not pleased by the sacking of their Champions League winning manager Thomas Tuchel at the start of September.
"Credit to the boys, they recovered well and did not let their heads go down. It was nice to get an equaliser and get back in the game."
Chelsea's equaliser came through their new signing Pierre-Emerick Aubameyang, who worked very well in the limited space in the box and volleyed his finish in between two Palace defenders and past the helpless Vicente Guaita in goal.
Pierre-Emerick Aubameyang's first goal for Chelsea! 💥💙 pic.twitter.com/gINL0UJIL8

— LDN (@LDNFootbalI) October 1, 2022
Chelsea's 'character' in the match
Potter also noted his sides' determination in the game, having come from behind to secure the 2-1 victory in the closing minutes of the game.
"We had to survive moments as they are a good side with dangerous players. To be a goal down and come away with three points is fantastic so credit to the players."
It would be Conor Gallagher to come back to Selhurst and haunt his former side.
The former Palace loanee, who won Player of the Season last year while in red and blue last season, secured three points with a devastating long-range strike into the top corner.
Brilliant goal from Conor Gallagher!!! pic.twitter.com/EDhwjOUKZp

— Frank Khalid (@FrankKhalidUK) October 1, 2022
"There's character, that's for sure. They could've felt sorry for themselves after conceding the goal but the players stood up all the way through.
"There was a collective spirit among the players. We are delighted with the three points."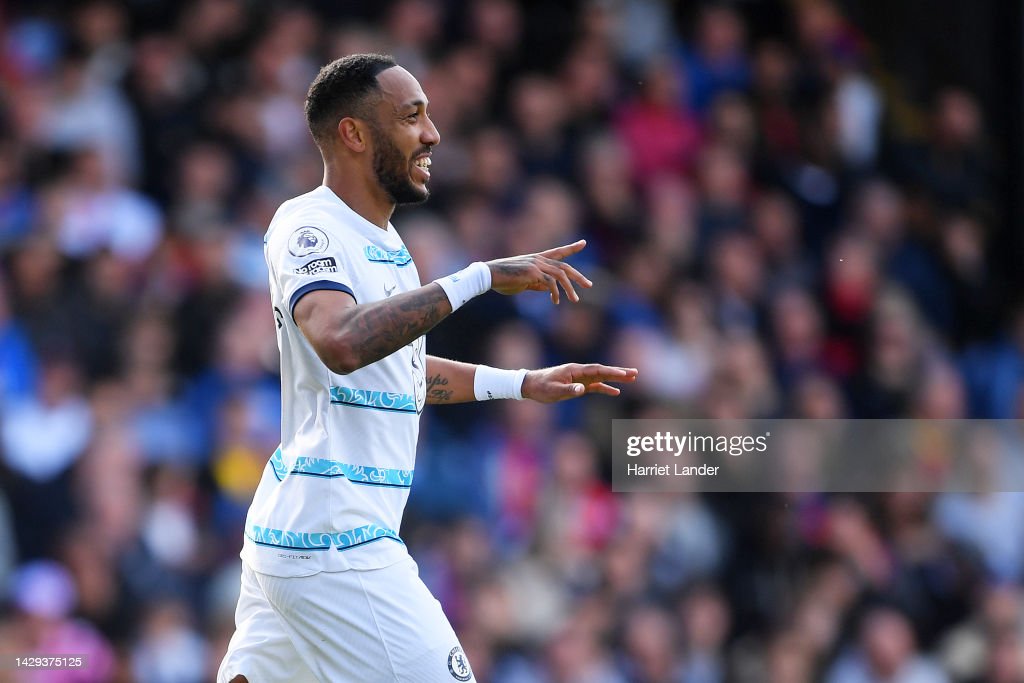 The game's most controversial moment came through Thiago Silva's purposeful and blatant handball in the first half.
Jordan Ayew beat the Brazilian and was one-on-one with Kepa Arrizabalaga in the Chelsea goal.
Silva, however, twice handled the ball to stop his attack in its tracks and denied Palace a golden chance to extend their lead.
Thiago Silva didn't get sent off for this handball...

He then went on to assist Aubameyang 👀 pic.twitter.com/2sJkyKvkzl

— ESPN FC (@ESPNFC) October 1, 2022
Silva was the last man in defence, but Ayew did have a distance to cover before reaching goal as Potter notes:
"I thought it was touch and go. The fact he was quite far from the goal saved him and it could've gone the other way.
"It's a close one, I can understand Patrick's [Vieira] frustration. It's a 50-50 one."
Patrick Vieira, however, was not happy with the result.
"Losing the game 2-1 means a lot of frustration. Obviously I think if the game finishes 1-1 both teams would be happy with that."
Conceding late goals has continued to be an unwanted theme of Patrick Vieira's tenure at Palace.
However, it may be harsh to blame the Frenchman this evening for the late loss - Gallagher's effort was a genuine moment of magic.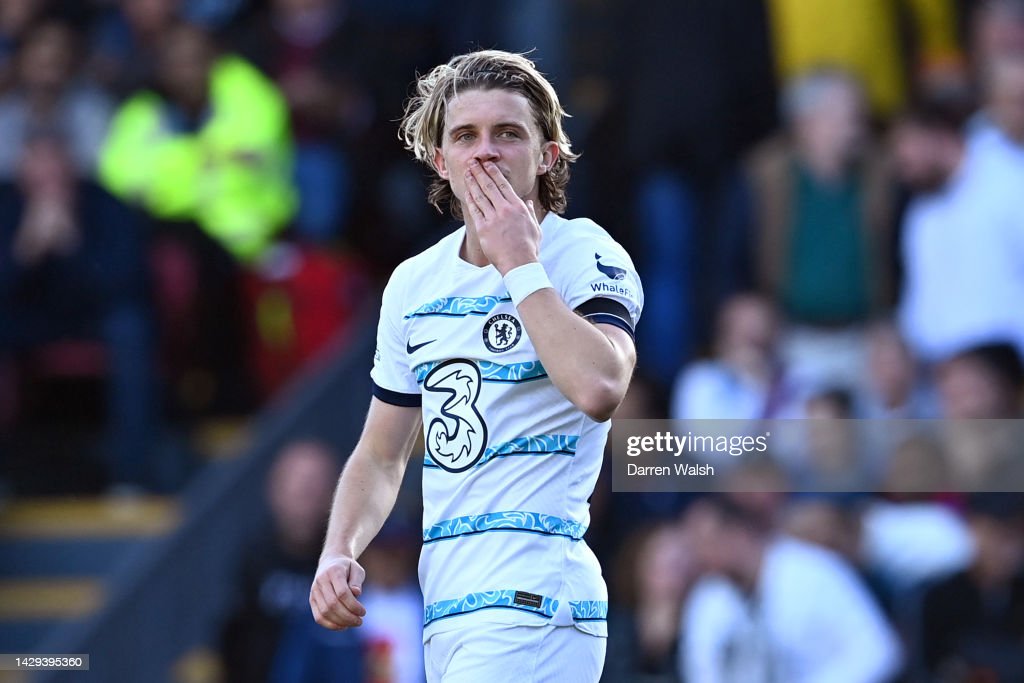 Palace also historically struggle against Chelsea, most recently in their FA Cup semi-final loss last season.
But the nature of this loss will be a hard pill to swallow for Palace, as Vieira notes:
"Conceding the late goal is difficult to accept, but we just have to learn about keeping results and focusing more in this kind of period, and trying to win football matches.
"Until the last minute it is always important to concentrate and work well as a team, and not to give them those kinds of opportunities."
Palace's tough second half
After a very bright start which saw Palace lead very early, Palace went back into their shell and failed to provide much attacking threat in the second half.
GOAL Crystal Palace 1-0 Chelsea (7 mins)

Crystal Palace take the lead, with Odsonne Edouard poking home a delightful Andre Ayew cross from the right#CRYCHE || #PremierLeague pic.twitter.com/yqlnPORPoL

— iR Sport (@iRSport_) October 1, 2022
However, as Vieira notes, Chelsea were quite ineffective too and required Gallagher's screamer to get them ahead.
"In the second-half they didn't create very much. It took a fantastic goal from Conor for them to win the game.
"When you look at the situation, we are eight bodies against six – he never should be in that position to take a chance."
Vieira also criticised his defence too, noting their blame for allowing the late winner.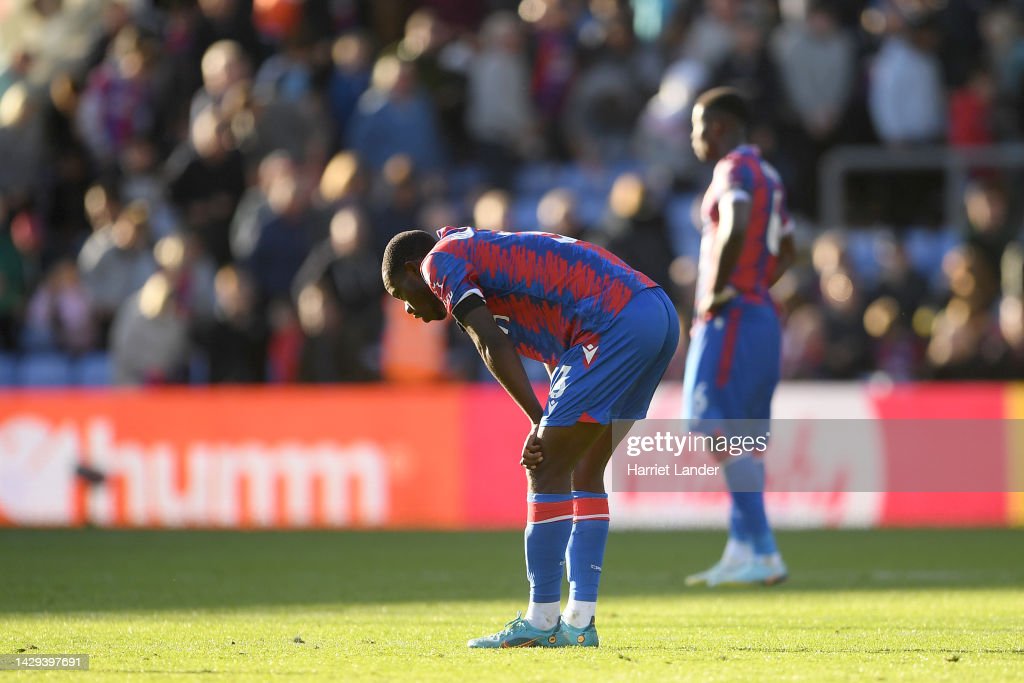 "We didn't defend well enough in that situation. We had the people around. This is something we have to look at."
Chelsea will head back to west London happy, but Potter still has work to do to get his new side to their expected standard. A.C. Milan are in town for their next game in the Champions League.
Crystal Palace, meanwhile, need to find a way to win matches. They have put up good performances in almost all their games this season but defensive mishaps and missed chances are beginning to pluck the feathers out of their wings.