Jürgen Klopp has conceded that he "cannot make the transfers everyone wants" as Liverpool manager - although he believes their current squad can still be a "real challenger."
The Reds have not made any statement signings, in contrast to Premier League rivals Manchester United, Manchester City and Chelsea, despite spending £30 million on Sadio Mane.
The lack of marquee arrivals has had some Liverpool fans concerned, although Klopp insists their additions have injected a lot of quality into the squad.
With Joel Matip, Marko Grujic and Loris Karius joining Mane in making the move to Merseyside this summer - although the former two were signed back in January - Klopp says he's pleased with the business the club have done thus far.
Reds boss: We must prove our transfer strategy works in the coming season
He admitted that he "cannot make the transfers everyone wants" but declared that supporters should be concerned with Liverpool's team, rather than the transfers of rival clubs.
Klopp added that every summer transfer window is "one of a lot of expectations" and said that "everyone expects big names and a big improvement because of big names."
"And if you don't know the players it's like 'what are we doing? what are they doing?'," continued the Reds boss, who acknowledged that other clubs have "already done a lot" before saying that they "cannot prove in this moment what's really right."
Rather, Klopp believes they must "prepare for the new season" - insisting that none of the club's fan base "thinks about the good games we played last season or the bad games" but instead "they only think Manchester United have taken this player or Manchester City have taken this player and we have taken 'what is the name?' and that is it."
"This moment for us is about creating and building a team for next year," Klopp, who is still looking to sign a left-back and a central midfield, said before saying that he and his staff must "prove our thoughts about the team work."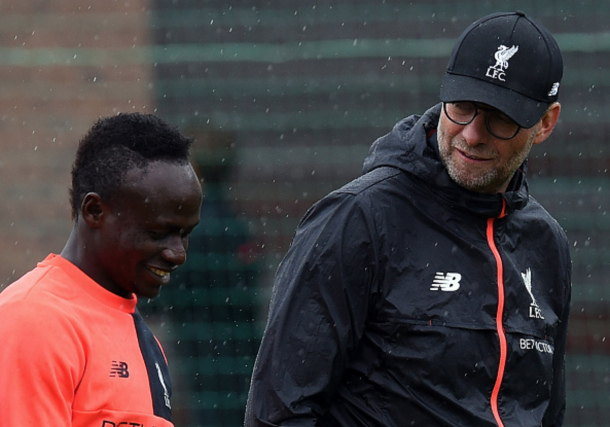 Liverpool's transfer business has undoubtedly been affected by the club's lack of European football next term, after losing the Europa League final in May cost them a potential place in the Champions League.
That is understood to have played a part in Mario Gotze's indecision over a move to Liverpool, the former Borussia Dortmund playmaker keen to keep his options open until after Euro 2016.
Frustrated at having to wait for Gotze to make up his mind, who now appears to be closing in on a return to Dortmund, the club turned to Mane and signed the Senegalese international from Southampton within a matter of days.
Klopp admitted that they have "one or two disadvantages" such as not being "in the Champions League" or "in the Europa League", which he acknowledged for some players means they will not join the club.
But he believes that they "have to build our own squad" as he explained that "the base" for their squad for the 2016-17 campaign "is the team from last year."
"For us it is not a moment to change a whole team," said Klopp, declaring "there is no reason" to make wholesale changes. "Absolutely not."
The German said that "you can look at the second half of the Europa League final" to suggest that the bulk of this current squad is not up to standard, before adding: "But there were other games, especially in Europe, where you can say this team - plus some new transfers - could be really strong. They could be a real challenger."
Reds' summer signings came to the club because they believe in our project, says Klopp
Klopp suggested that there is "no point" in Liverpool going in for players who there is "obviously no chance" they will be able to sign, saying that instead they should "look for players you can have and make the best of it."
He declared himself "100 per cent happy" with the players they have brought in so far this summer, calling Karius both "a wonderful goalkeeper" and "a big talent" who is "pretty young but has experience" as well as coming from "the German goalkeeper school which is not too bad."
He insisted that centre-back Matip has "played five or six years in a row at the highest level", has made "big development" and was "a wonderful transfer" as "a free agent."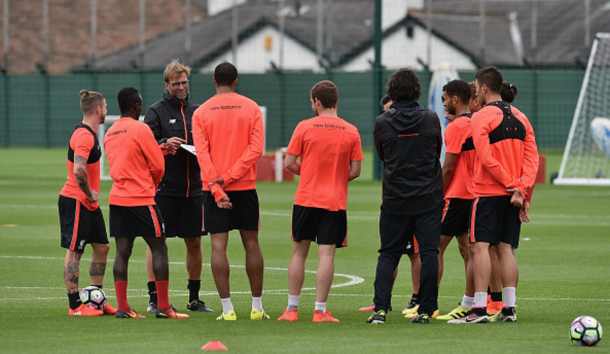 "Sadio Mane. There is no doubt about him," Klopp continued, suggesting he could fit "in each Champions League team" but that he is at Anfield because "he wanted to come here."
On bringing their aforementioned summer signings to the club, Klopp insisted that they "didn't have to convince them that Liverpool is not as bad as everyone says" but because: "It was 'we want to join this team, this team is strong and we want to help it reach a lot of things in the future. We believe in the strength of the team, the club and the manager'."
The 49-year-old manager, who recently committed his future to Liverpool until 2022 by penning a new contract, insisted that is "what we have to take" and said they must "show that we have a strong base with a few add-ons" as well as the "improvement of the players that are still here."
"We have to build a special bond," Klopp stated, adding that they must use their "experience" and "the base" rather than "killing the base and starting completely new."
Though the Reds missed out on European football, the boss accepint that they "were only eighth in the league" which is "not too good", he believes they could have qualified for at least the Europa League, "that is clear", had they not focused on the same competition towards the end of last season.
"You take from it and you make decisions and then go for it," Klopp insisted, "That is what we are doing in this moment."