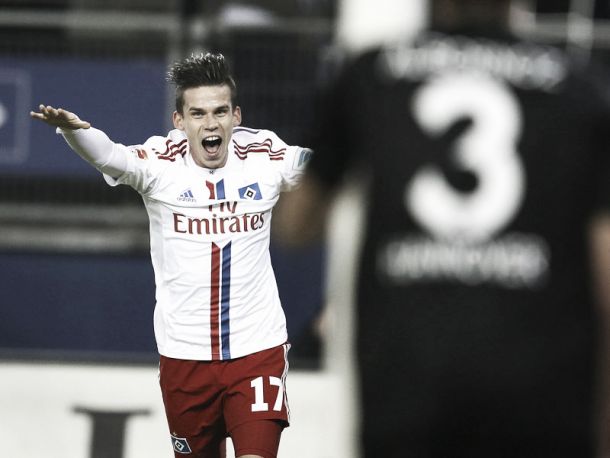 An unfamiliar central role seems to have been more beneficial for the Hungarian international which has seen him play a pivotal role in HSV's last two victories.
Since the training camp in Dubai ended Joe Zinnbauer has favoured a switch of postion for the 27-year old moving from left midfield to a more central role, usely filled by captain Rafael Van der vaart a role which has yet to have been fully controlled up until now.
"Whether I'm ten or eight, does not really matter," says the ex-Fürth player. "Even on the half position I played the offensive part, the role so similar. And my last experience in both positions I had in my youth."
Despite having a poor start to his career in northern Germany, the midfielder has began to repay his investement with a top perfomance against Paderborn were he netted his first goal for HSV.
When asked about his part in the strange opening goal against Hannover the player saw the funny side of things saying: "The Assist I was happy with."
Asked if he was intending a cross Stieber replied: "This is correct, I did not want to shoot on goal, but assist." And then with a wink: "But I also take the Assist with much delight."
HSV face a tough tie away to Bayern Munich this week and despite the odds not being in his teams favour, Stieber is keen to continue his current vain of form and hassle the defence of the leagues leaders.