 Minnows Albania have embarked in Lens ahead of their European debut against Switzerland, in the second fixture from Group A.
Gianni De Biasi and Lorik Cana fulfilled their media duties where among all their quotations, they underlined the serene harmony which reigns among them and also explained how they've been preparing for this massive European debut, where they strive to make proud a nation which is relevantly young.
Gianni De Biasi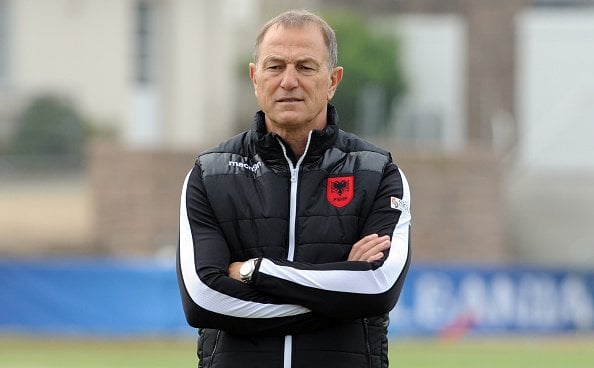 Former Torino coach Gianni De Biasi, immeditiately indicated this match as a very difficult one for his team, both because it is their first match in any major tournament and also due to the fact that it is against Switzerland.
''It is a strange game where footballers of Albanian origin will play against each other," said De Blasi.
He also higlighted the fact how two brothers, Taulant and Granit Xhaka, will play against each other, underlining how massive this encounter is and also nerves may be steady throughout the 90 minutes.
''If we manage to get through the group stage, it would be a surprise," added the Italian. "For me, success would be our people being as proud of us at the end of the competition as they are now at the beginning.''
However, despite aware of the difficulty of their first European duty, De Biasi still found time to praise his players and promising that they will give their utmost throughout this adventure.
Lorik Cana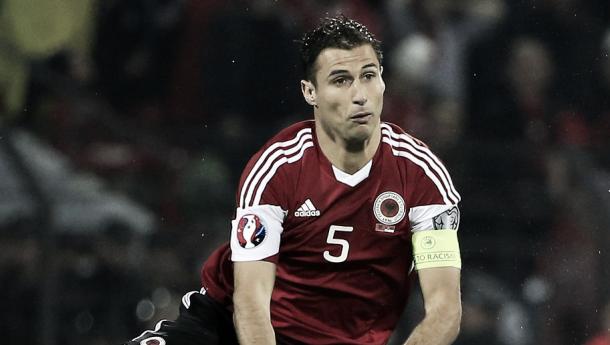 Meanwhile, former SS Lazio player Lorik Cana, expressed his optimism ahead of their first commitment.
''This team has prepared well during the training camp," said the 32-year-old.
Although they conceded goals from minor errors against Ukraine in their recent outing, Cana still expects his team to put these mistakes behind.
''We lacked concentration in the past and we suffered a lot," added the captain. "However, we showed a good performance, as we have shown during the qualifying campaign.''
Albania's captain also explained how they've been analysing their defects during training, which eventually will help them to remain compacted while sticking to the plans throughout the match. On the other hand, Cana showed confidence while talking about their strenghts as he believes that they have enough features to do well in this tournament.
Finally, Cana concluded the press conference by saluting most of Switzerland's players while pointing out how they are big friends off the pitch. Nonetheless, they won't give up an inch tomorrow against their best 'friends' and 'rivals'.