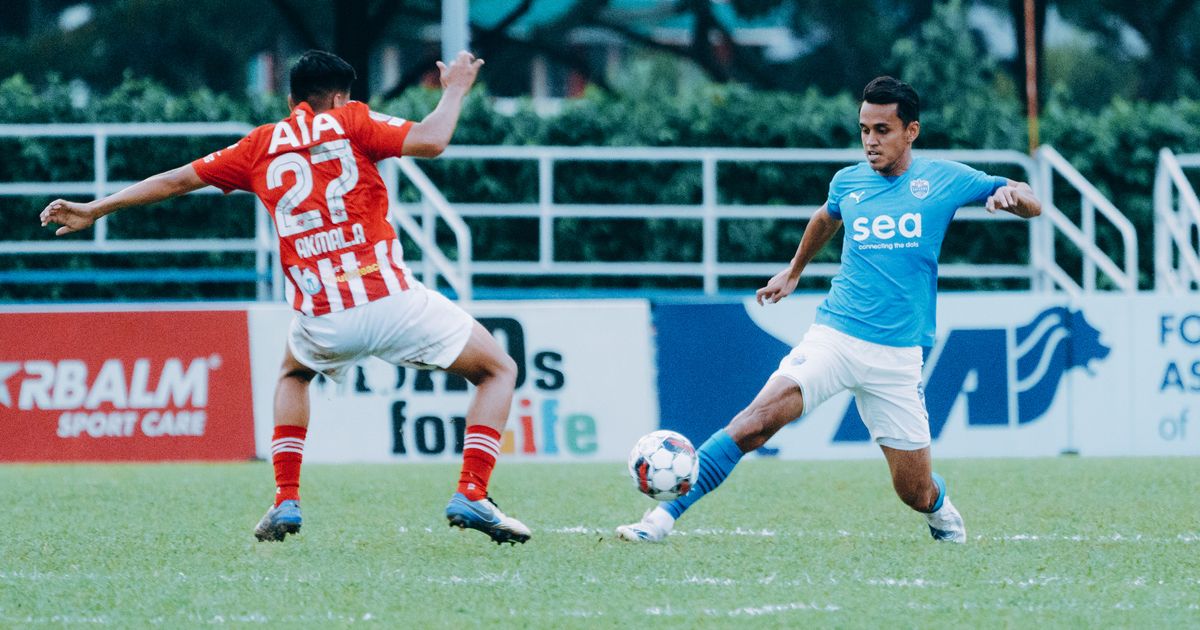 The last time both sides met at Toa Payoh, the Sailors required a 95th-minute penalty to salvage a 1-1 draw. Any doubts over whether the Sailors could pick up where they left off prior to the international break were dismissed when they beat Balestier Khalsa 6-1 on Sunday night.
The match commenced with Balestier's Daniel Goh launching a menacing shot off the bar just three minutes into the game. It was a good start for Akbar's men but Lion City Sailors proved their credentials by executing a prompt and illustrious response. Shahdan Sulaiman's volley opened the scoring for the Sailors in the 10th minute and this was followed by Diego Lopes turning provider for Song Ui-young to tap in beyond a hapless Hairul Syirhan. Skipper Hariss Harun scored the third goal in the 26th minute from a corner and Shahdan scored an absolute screamer in the 41st minute. First half ended with a score of 4-0.
In the second half, substitute Gabriel Quak piled more misery on the hosts by slotting in the fifth goal and Faris Ramli completed the rout when he headed in the 6th goal.
Daniel Goh struck a penalty in stoppage time to get one for Balestier Khalsa. The game ended with Lion City Sailors walking away with three points and it is a good result for the Sailors as this cements their position as a frontrunner in the title race. On the other hand, Balestier Khalsa needs to go back to the drawing board and review their strategies. Their next fixture will be at Jalan Besar Stadium against Young Lions.
Balestier Khalsa's head coach, Akbar Nawas, was approached by VAVEL that night after the game against the Sailors and faced questions about the game.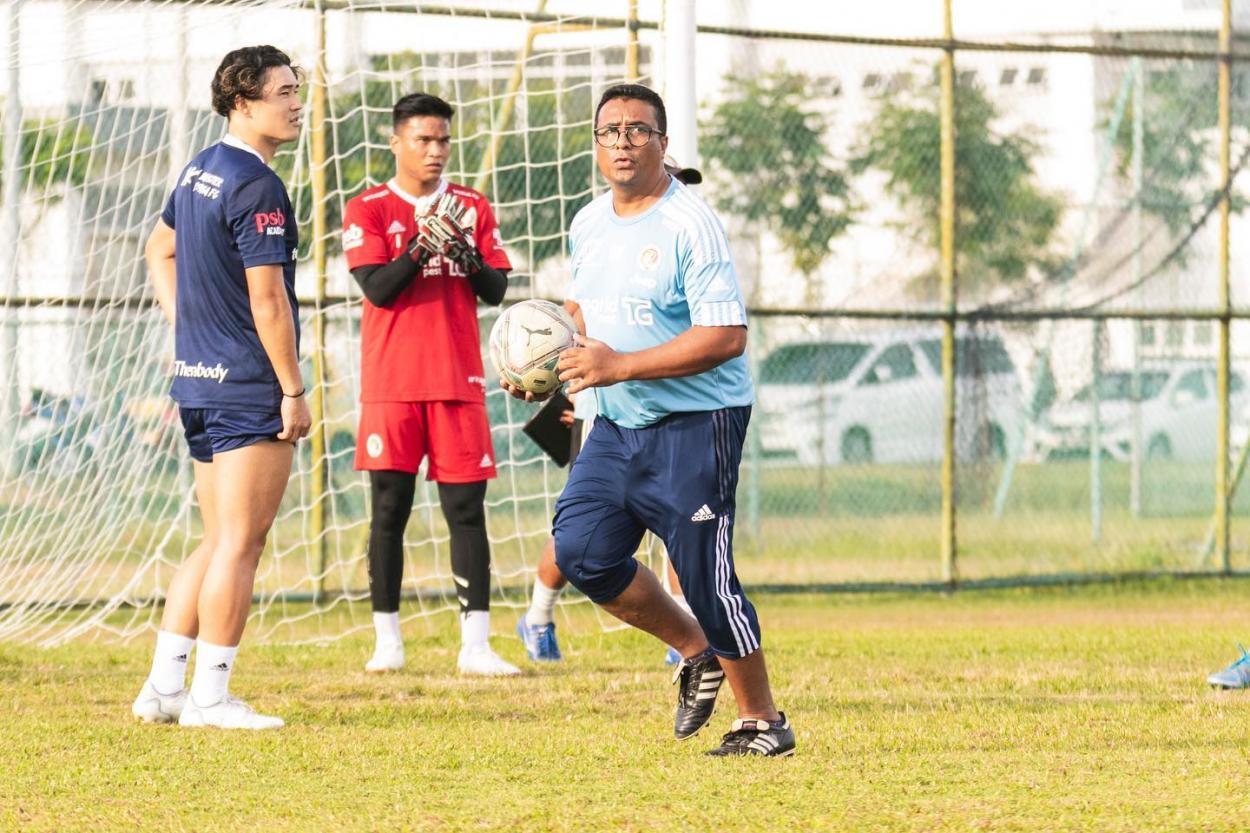 What do you think your team could have done during the game to prevent some of the goals conceded?
"From an individual standpoint, we need to cut down on the mistakes. For example, we did not track the runner during the game. To put it simply, If you don't defend well, you don't deserve to win. Those six goals that LCS scored was not like they did something amazing except for Shahdan's strike. Even for Shahdan's strike, the players were blocking the goalkeeper. So I think we have ourselves to blame for the way we defended."
Despite conceding goal after goal, Balestier players did not show any signs of giving up and were always attempting to attack and put in the effort to score a goal. What does this speak about your boys and how do you feel about them?
"The good thing is that we always want to go forward and it is not like we parked the bus and lost 6-1. We tried to play the game and everybody could see that even on this field, we tried to play the game. So that's the positive thing that these players can take away but like I said earlier, if our defence is bad, it is difficult to compete."
Balestier had several chances but unfortunately they did not materialise. What do you think went wrong and how do you think you can prevent these mistakes in the future?
"A coach can only 'prep' the team right up to the attacking third, after that it is dependent on the quality of the players. I mean this is the case everywhere in the world. Hence, we must be more clinical when we have those chances. But I am not bothered by the chances because there weren't too many chances we created. We should create more chances, then by the Laws of Average, we will have a greater likelihood of scoring goals. If you create only four or five chances and you want to score goals, no chance. You need at least 10 to 12 chances."
Madhu Mohana is back in the league again and he started today's game. What do you think about his performance today and what qualities do you think he will bring to your dressing room?
"We played him for the full 90 minutes on purpose because we wanted to shape him up as fast as possible. It would be easy to take him out after 45 minutes, but we have a lot of games to play. We wanted him to finish the 90 minutes and then play against Young Lions and carry on the momentum because he has not played a game for the last 10 or 11 months. Having said that, I think he was ok today. He did try to help the defence as much as he could. However, we did not lose because of the centre-backs. We lost because we did not track LCS runners from the midfield area. So that was the tough part. It is easy to blame the centre-back or the goalie but the loss is because of the team's defending."
Will this new centre-back partnership consisting of Delwinder and Madhu be the norm for the future games?
"Yes, it will be good. It could even be a trio there with Amer, you never know. Second round is almost over, and we have 2 more games coming up. We want to finish it strongly for the 2nd round and move on to the subsequent rounds. We can only get better when we play teams like LCS. However, don't forget that most of these players from LCS came back from the qualifiers so they are quite sharp actually."
Your next game is against Young Lions. How will your preparations be for the next game? What is your aim for the next game?
"In terms of age, they are Young Lions and we are like Young Lions 2, haha (laughs). I am just joking, but on a serious note, we will try to take the game to them for sure. And it is at Jalan Besar stadium so we can play. This field in Toa payoh is a bit difficult to play on, but we can play at Jalan Besar Stadium."