The Russian national team will be looking to make up for their poor showing at the last European competition as they prepare for the start of Euro 2016 on the June 10.
Back in 2008, Russia reached the semi-finals before being knocked out by the eventual winners Spain. Can they go one step further this year?
The qualifying stages
Russian fans could be excused for thinking that their team would cruise through Group G and easily qualify for this year's tournament. However, this wasn't to be the case. Austria ran riot in the group and ended up finishing on 28 points from a possible 30.
Despite the Austrian dominance, Russia finished the campaign in second place with six wins, two draws and two defeats and therefore denied Zlatan Ibrahimovic and his Sweden teammates the chance of qualification.
Unsurprisingly, Russia's two defeats came at the hands of Austria but no other team really gave them much trouble. Two early draws against Sweden and Moldova left fans nervy at the thought of not achieving a place in France this summer, but Russia went on a run of four successive wins in their final four games to ensure they booked their place in the tournament.
One game in particular sparked controversy and made the headlines all around the world. On the 27 March 2015 Russia faced Montenegro away from home in what was already a crucial game for both sides. In the 67th minute, with the score at 0-0, Russian player Dmitri Kombarov was struck with a missile in the crowd, which sparked a mass brawl between players on both sides.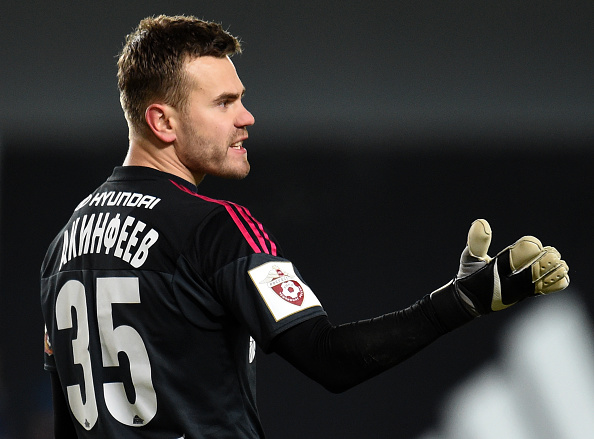 This came after Russia's goalkepper Igor Akinfeev was struck with a flare in the first minute. UEFA decided to award Russia a 3-0 victory after the game was abandoned.
Since achieving qualification, Russia have won two of their four friendlies, beating Portugal 1-0 and Lithuania 3-0.
Meet the manager
Russia replaced outgoing coach Fabio Capello with Leonid Slutsky in August 2015 and the coach went on to win his first four games in qualifying. The initial contract agreement would see Slutsky take charge of the team until the end of the qualifying campaign, however his success meant he was offered an extension and he will now coach the team until after this summer's competition.
Slutsky is also manager of CSKA Moscow, who have recently won the Russian league title. This means Slutsky has now won three titles in four years at the club.
At club level, Slutsky usually opts for a 4-2-3-1 formation. He has always been a believer in using two pacey wingers during his CSKA tenure. However, when it comes to managing Russia, the 45-year-old tends to use a 4-1-2-2-1 formation, due to Russia having a large choice of midfielders in and around the national team setup. As wide as the midfield net may be cast, when it comes to defence, Russia have an ageing one. That may be their downfall this summer.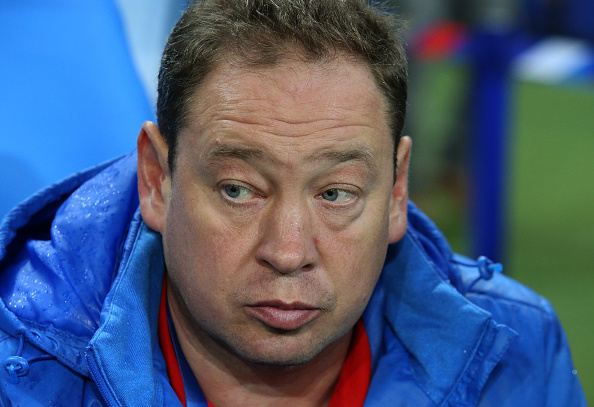 Slutsky himself played professional football for a very short time and was forced to retire at the age of 19 when he suffered a knee injury, after falling out of a tree attempting to rescue a cat.
The squad heading to France
Russia have their strengths, however they will be missing some big names in France this summer. Firstly, key man Alan Dzagoev has had to pull out of the squad after cruelly suffering a broken metatarsal whilst playing for CSKA in their final league game of the season.
Other big names that will not be on the plane include former Chelsea full back Yuri Zhirkov, who has an inflamed Achilles tendon, and national team all time top scorer, Alexander Kerzhakov. The 33-year-old has scored 30 goals for his country but did not feature in the first half of the season after falling out with Zenit boss Andre Villas-Boas.
Despite these big name omissions, there is still some talent left in this Russia squad. Alexander Kokorin is a fantastic wide player who can cause opposition defences problems. Whilst Igor Shatov is a player that is likely to have a big future. To add to this, Akinfeev is likely to play a big part for his country once again. The goalkeeper has 86 caps for his national side.
A player who has been thrown in at the deep end is 19-year-old Aleksandr Golovin. The youngster is one of seven CSKA Moscow players in the squad. He is highly rated and Slutsky is obviously happy with what he has seen at club level. He may be a player to watch this summer or in the years to come.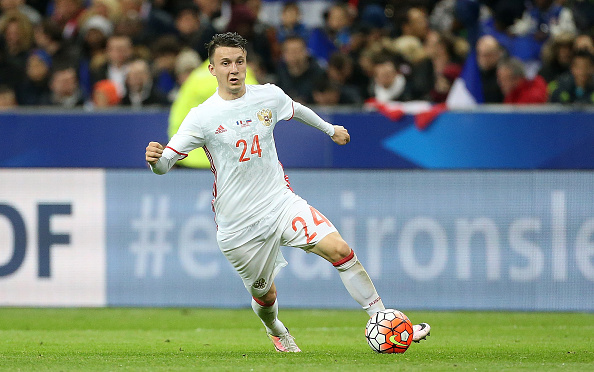 Group opponents
Russia line up in Group B alongside England, Wales and Slovakia. They kick off their Euro 2016 campaign against England on June 11. England are no doubt the toughest team that they will face in the group stage and if they can gain a point or three off the Three Lions in the opening fixture, there is nothing stopping them progressing to the latter stages.
Wales will travel to France feeling very confident that they can escape from the group after a fantastic qualifying campaign. Chris Coleman's side only lost one game in the entire process. Gareth Bale also arrives in stunning form, after impressing massively for Real Madrid in the latter stages of the season. Russia may still be able to beat this Wales side, however.
On paper, Slovakia look like they will be the whipping boys of the group. However, the fixture should not be treated lightly. Slovakia finished second in their qualifying group behind Spain and even managed to beat the reigning Euro champions by two goals to one. They have only lost twice in the past two years and the players will be up for the challenge, as it is their first ever European Championship. Yesterday they beat tournament favourites Germany 3-1 in a friendly. Russia will still be hoping they can beat Slovakia, but it will be no easy test.
The amount of key players that Russia are missing could be a major concern if one or two early injuries are picked up. It looks like a potentially easy group, but the Russians may struggle to qualify.
Latest team news
As the squad was revealed for the tournament, there was a shock inclusion from Slutsky. Roman Neustadter, who plays for Schalke, has been included, despite not being a Russian citizen.
Neustadter was born in Ukraine and has played in Germany for all of his professional career, but is expected to receive a Russian passport in the next few days so that he can feature in this year's competition. The 28-year-old has only played for Germany in friendlies, and since he was born in the Soviet Union, he is eligible to play for Russia.
Q&A with VAVEL Russia journalist Ilya Sokolov
Q: How far do you think Russia can go in this year's tournament?
A: The goal is to get out of the group, this is the result everyone expects. If Russia finish second, they will face a team from group F. As all of them seem to be more or less on par with Russia, a quarter-final won't be surprising too. But I would say that the last eight perfectly describes the level of the team.
Q: Who is the star player in the squad this year?
A: I would name [Alan] Dzagoev, but he was injured, and it is a huge loss, like a loss of [Roman] Shirokov in 2014. Smolov is a top goalscorer in Russia, but no guarantee that he will be in the first XI, as Dzyuba may match the tactics better. So the only choice left for me is Akinfeev. He saved the team in a crucial group stage game against Sweden, and his save - Rubin Kazan a week ago was the reason why CSKA became champions this year. He is experienced and still good. I hope under Slutsky he will gain confidence that makes him a great keeper.
Q: Do fans expect the team to do well? Or do people not think the team will succeed?
A: They expect to get out of the group, although few people will be surprised if Russia fails to reach this goal. I think that football fans are less optimistic about the team than those who watch only major tournaments, because the latter don't consider Wales and Slovakia strong and don't understand what the absence of Dzagoev and Zhirkov means.
Q: How big of a miss will Dzagoev and Zhirkov be?
A: It is funny that I almost answered the question before reading it. Dzagoev is indispensable, as he is like... an engine. He plays most of the games as defensive midfielder, but one which is the main creative force of the team. He can defend, attack, pass, finish. His injury will really influence the chances of Russia.

As for Zhirkov, he has not been one of the key players for several years. He can't play like in 2008 now. The problem is that he is the only left back in Russia I wouldn't be afraid to watch defending against Bale or, for example, Sterling. He is experienced. What choice do we have now? Dmitry Kombarov, who lost a half of challenges in defense and tackles this season? Besides, Spartak fans confirmed, that in 2016 he also forgot how to cross and attack. The alternative is Georgiy Shchennikov, who isn't even a first choice left back at CSKA. I won't be surprised if Slutsky will use Dmitry Torbinsky, who is now often used as a left back.