Borussia Dortmund have completed the signing of Sebastian Rode from Bayern Munich on a four-year deal. The fee is believed to be in the region of €10-15m as the midfielder heads for life at the Westfalenstadion.
Bench backdrop
The 25-year-old is viewed by many as a replacement for İlkay Gündoğan, who recently joined Pep Guardiola's Manchester City in a reported €26m deal, just last Tuesday.
The 5ft10 midfielder arrived as a key player from Eintracht Frankfurt on a free in the summer of 2014, but failed to nail down regular first-team football; often dwelling on the bench as back-up, alongside other misfits.
In March, Rode commented on his current situation: "A lot of people within the club are satisfied with me, but I am not satisfied with my playing time."
Under Pep this season, the self-proclaimed BVB fan started only 4 matches for the reigning champions, and, despite putting in some good shifts against the likes of Darmstadt and Dinamo Zagreb, he notched up just 399 minutes of football throughout the entire campaign.
Rode aims to reignite his career
As has been made well-known for a while now, Bayern wasted no time in the transfer market and hoovered up another one of Dortmund's crucial players in the form of former academy player, Mats Hummels. This comes on the back of signing Mario Götze in 2013 and Robert Lewandowski a year later.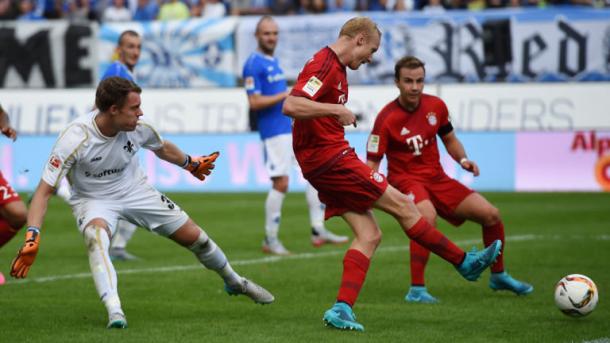 However, the ex-Frankfurter is intent on gaining first-team football, and sees the allure of playing under Thomas Tuchel as fulfilling that wish.
'Sebastian Rode is a dynamic, battling and most valuable player. We are glad, that we have won him for us.' Borussia Dortmund's Sporting Director told bvb.de.
On the back of his move, Rode told the same site, 'I have been a fan of Borussia Dortmund since I was a child, and therefore I am delighted to have transferred to my favourite club.' Before continuing. 'Thomas Tuchel is a great trainer and I already know the strong character of many of the players here.'