With the drama sourced from the European Championships put on pause before the quarter finals, the Bundesliga fixtures were released this morning to give fans something to cheer about.
The 2016/17 campaign is guaranteed to be an interesting one, following the direction of the previous season. With changes being made and people entering and exiting the league, it would be difficult to call the shots so early on.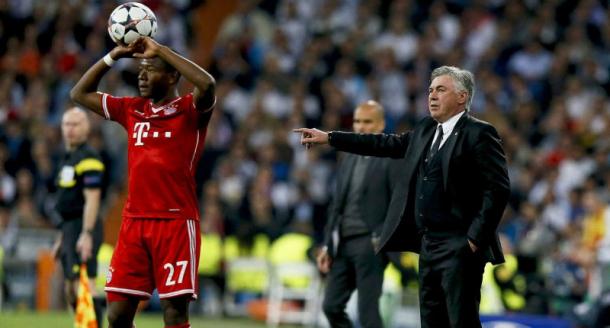 Opening fixtures
Freshly appointed Bayern Munich manager, Carlo Ancelotti, will kick off his time with the current German champions at the Allianz Arena, as the Bavarians host Werder Bremen. Die Werderaner made a valiant effort to escape slipping to the 2. Bundesliga last season, finishing two points above the drop zone. Ancelotti will certainly be looking for a fast start at Bayern, aiming to set the pace at the top from the start.
Bayern's predicted source of threat for the season would of course be expected to come in the form of Thomas Tuchel's Borussia Dortmund. BVB begin their campaign as they host last season's high flyers, 1. FSV Mainz 05.
Elsewhere on the opening day, two clubs will be marking their first outing of the season as a Derby-Spiel, as last season;s 4th-placed side host 3rd in Mönchengladbach. André Schubert's Borussia Mönchengladbach battle for bragging rights of the Nord-Rhein Westfalen area as they host Roger Schmidt's Bayer Leverkusen.
After escaping relegation last term, Eintracht Frankfurt will host a wilted Schalke 04 side, as both teams will be aiming to improve their form from the 2015/16 campaign. After an underachieving previous season, VfL Wolfsburg will join Schalke in hoping to ressurect the form and status they possessed in 2014/15. Wolfsburg will take a trip to FC Augsburg in their opening fixture.
Newly-promoted RB Leipzig and SC Freiburg will open their Bundesliga experience with trips to the capital and Hoffenheim, as Hertha host Ralph Hasenhüttl's Leipzig, and Hoffenheim entertain Freiburg.
Hasenhüttl's former club, Ingolstadt will play visitors to Hamburger SV in their opening game.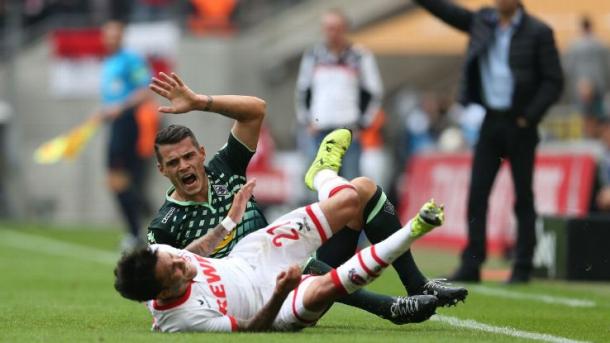 Notable Fixtures
Local derbies are notoriously fierce in the Bundesliga, and the league provides them thick and fast. Borussia Dortmund host local rivals Schalke in October, Schalke will loosely welcome BVB to Gelsenkirchen in April...will The Royal Blues be seeking revenge come the latter stages of the season?
Arguably the fiercest of rivals in the league go head-to-head first in November. as 1. FC Köln host Borussia. Köln will come face-to-face with their other local rivals, Bayer Leverkusen on matchday 16, and will pay a visit to their neighbours in late May.
Up in Northern Germany, the derby between Hamburg and Bremen will take place first on matchday 12, as Hamburg play as amicable hosts to their local rivals in November.
The Rhine-Main derby will be marked first on matchday 16, when Frankfurt will welcome Mainz to the Commerzbank-Arena.
Best not forget the big one. 'Der Klassiker' - as it is incorrectly called - will be held first on matchday 11 as BVB get home advantage first on their top of the table rivals, Bayern Munich. It will be Ancelotti's first trip to Signal Iduna Park, will the Italian keep his nerve in the guaranteed hostile atmosphere?
It will be an interesting Bundesliga season to say the least. Will there be a new champion after four years of Bavarian ruling, and can the top two relationship between BVB and München be broken?