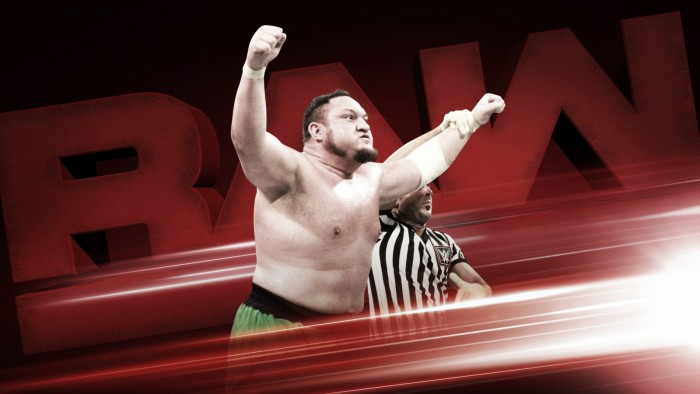 Following on from Monday Night Raw's exclusive PPV, Extreme Rules, what will tkae place on this weeks episode of Raw as the focus now shifts to Great Balls of Fire and the in-ring return of the Beast, Brock Lesnar?
What is next for Alexa Bliss?
Alexa Bliss picked up a decisive and dominant victory against Bayley last night, leaving little room for judgement or questions about whether she is the number one women's wrestler on the red brand, but the real question tonight is what is next for her? With Bayley proving that she couldn't get extreme a lot of focus has shifted towards Nia Jax and whether she is next in line for a title shot, creating a potential David vs Goliath situation, yet that dynamic would force one of the two ladies to turn face; a decision which would be a mistake for either at the point.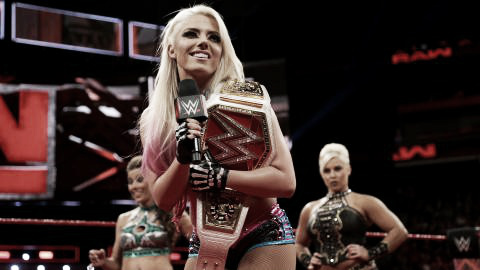 Perhaps after her victory with Rich Swann last ngiht the time is right for The Boss, Sasha Banks to once again step back up to the main event level of the women's division and challenge Bliss, creating some potential dream matches that would no doubt be of excellent quality, or will Bayley make one last ditch attempt to reclaim her gold?
Can the Hardys regroup?
Following their defeat at Extreme Rules, their first since returning to the company, the WWE Universe will get to see whether the veteran tag-team have what it takes to regroup and work to reclaim their gold, just as Sheamus and Cesaro did. Some sites have predicted this could begin the split of the Hardy Boyz, which could potentially lead to a Broken Matt Hardy, something the WWE Universe has been begging to see, however, this writer believes they will at least have one more match for the titles, likely to be at Great Balls of Fire; but that journey starts tonight.
The Raw mysteries
Over the past two weeks fans have been able to enjoy a unanswered and unsolved mysteries on Raw, as weekly attacks on Enzo Amore and last weeks strange Kurt Angle segment have left fans with more questions than answers.The expectation is now on the creative team to continue those stories and keep the fans guessing rather than reveal it too quickly, and hopefully not provide us with another lock box situation that never has a pay off.
Samoa Joe hunts the Beast
After being crowned number one contender to the Universal Championship, Samoa Joe is now a man on a mission; to slay the beast. That journey begins tonight where he will no doubt be looking to prove he is just as dominant as Brock Lesnar and perhaps an encounter with Paul Heyman could take place to begin the build to their main event match which for many is a dream situation.
Raw will also be tasked with creating feuds for all four men who lost in last night's main event, as well as the start of The Miz's title run, how Dean Ambrose will react and what is next for the cruiserweight division; which should set up an incredibly exciting episode.