Svetlana Kuznetsova would start her first Stuttgart campaign in three years against a very dangerous clay court player in Kiki Bertens. Considering the Dutch was a semifinalist at the French Open just a year ago, this would be a mouth-watering clash between the world number 9 and 20, the closest match of the draw in terms of rankings.
To think that Kuznetsova would be able to have a resurgence in her career is incredible enough, let alone reaching the semifinals of the WTA Finals and reaching both the finals of the BNP Paribas Open and the Miami Open within just a year. Returning to the top 10 of the rankings, Kuznetsova is once again the player to beat as her excellent performances continue to push her up in the rankings, looking for a return to the top five.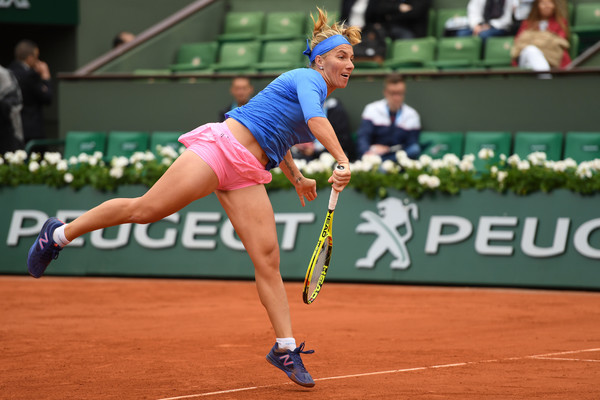 A predicted champion as according to our preview of the tournament, Kuznetsova is also one of the dark horses for the title in Roland Garros. However, the job will be very difficult considering this will be Kuznetsova's first match on clay courts in the year, and she has no proper match practice since the Miami Open around a month ago. Some good results on the European red clay courts would definitely boost her lacklustre season, with the final appearance in California being the only highlight of her year.
Meanwhile, Kiki Bertens had just recently played two matches on clay in the Fed Cup, winning both of her matches in straight sets against lower-ranked players. Nevertheless, it was both great victories concluded in straight sets, never losing more than three games in one set. Entering the top 20 in the recent year, Bertens had to thank her wonderful and excellent clay season last year as she reached two clay court finals and even reached her first Grand Slam semifinal in Paris, thus also sending her to the Olympics. Out of her current points in the rankings, Bertens will need to defend a whooping 64% of her total points, and she needs to have another outstanding clay season to allow her ranking to remain in the Top 30s.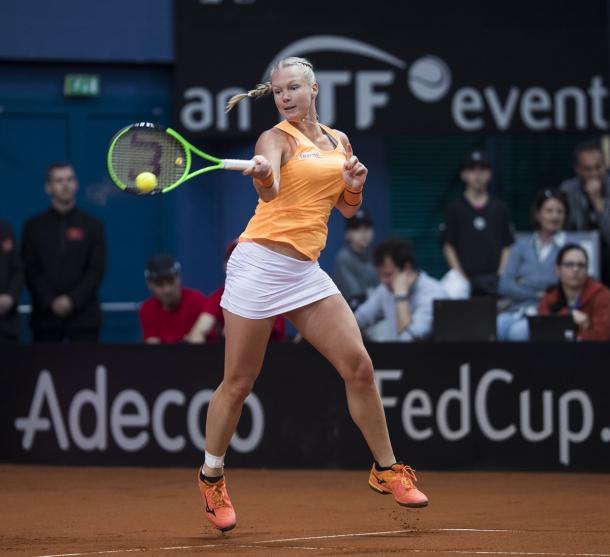 These two players have met for only three times in the past, with Bertens surprisingly edging their head-to-head with a 2-1 score. The Dutch won both of their meetings on hard courts, but the Russian triumphed in their only meeting on clay at the French Open, sealing that match in three sets. Their most recent encounter came in Fed Cup, where Bertens surprisingly winning in straight sets and sealing a huge 3-0 upset over Russia for her country.
Who wins?
Both players are very good clay court players, with Bertens achieving so much last year and Kuznetsova being a former Grand Slam champion at the French Open.
Svetlana Kuznetsova has many weapons in her game which allowed her to be one of the most successful WTA player Russia has ever produced, and they would definitely be useful against such a dangerous opponent in Bertens. Against such a strong and offensive player like the Dutch, Kuznetsova would have to rely on her slices and definitely cannot play too defensively as it would ultimately backfire on her. Such examples are against Elena Vesnina in the BNP Paribas Open final, where she became too passive when holding a huge lead of 7-6 4-1, and against Venus Williams in a match where she failed to convert two set points and waste a 4-1 lead in the tiebreak.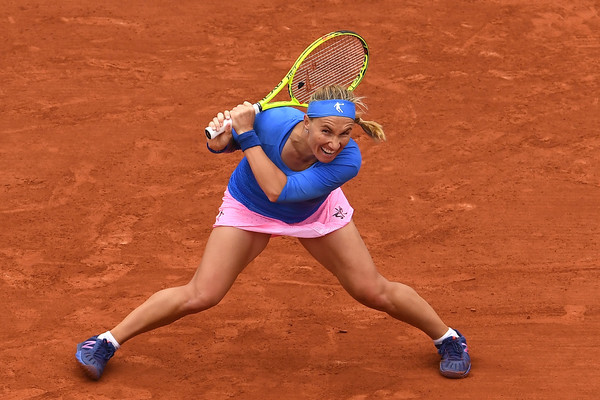 Kuznetsova has to take every single opportunity to go on the offense and start dictating play as Bertens would find it uncomfortable playing on the defense all the time, allowing her to have the upper hand here. During groundstroke rallies, the Russian should also mix in a couple of slices and drop shots to mix up Bertens' rhythm, causing her to lose some focus. First serve percentage plays a crucial part in this match as her second serves are very vulnerable, inviting Bertens to attack on them.
Kiki Bertens' highlight of her game is definitely her powerful serve and groundstrokes, coupled with her ability to move her opponents around the court efficiently. She will rely on her first serve to dictate play in her service games, and her powerful groundstrokes would definitely aid her in moving Kuznetsova all around the court. Serves play a huge part as Bertens needs to have a consistent first serve percentage, and improve her second serves as Kuznetsova can jump on those serves easily.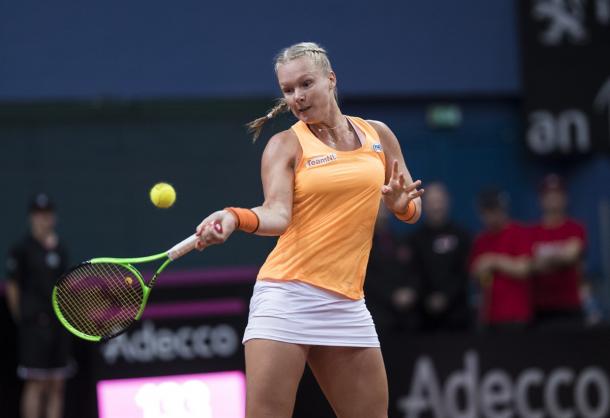 Her net game can prove to provide a helping hand as Kuznetsova would find it difficult to get past her at the net, especially since Bertens plays doubles regularly. Some other shots like drop shots can also be utilized, providing extra variety to her game and also catch her opponent off-guard. The Dutch must regularly get on the offense as she plays poorly when being forced to defend, which is a reason why she does not usually beat those hard-hitting players. Bertens' slice is also one of the highlights of her game, which she should smartly use in the match to turn defense into offense.
Prediction: Svetlana Kuznetsova d. Kiki Bertens in three sets