 Svetlana Kuznetsova and Agnieszka Radwanska will meet for an incredible 18th time in their careers as they will face off in the fourth round of the Wimbledon Championships for a place in the quarterfinals. Should Radwanska defy the odds and triumph, it would be her sixth appearance in the quarterfinals at Wimbledon. Whereas, if the pre-match favourite, Kuznetsova, prevails, it would just be her fourth appearance at that stage and her first since 2007.
After enduring a difficult season which caused her to be currently ranked 40th in the Porsche Race to Singapore leaderboard, Radwanska finally managed to find some of her best tennis as she stormed to the second week of competition despite being handed a very tough draw.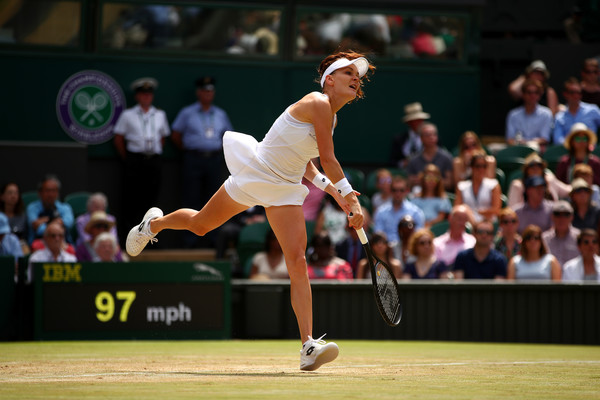 Meanwhile, Kuznetsova had a season of mixed results thus far with some notable results including reaching the final in Indian Wells and reaching the semifinals of the Mutua Madrid Open. Interestingly enough, the Russian is performing much better on her least-preferred surface, grass, than her favourite surface, clay, where she was tipped to claim her third Grand Slam title.
Path to the second week: Kuznetsova
Kuznetsova had an unusually comfortable run to the fourth round for the second year running, as she managed to storm to the second week without losing a single set, with none of her matches going over the 70 minutes mark. Strangely enough, it is the first time since the Wuhan Open last year when Kuznetsova has won three consecutive matches which were concluded in straight sets.
First starting off her campaign with an impressive victory over the inspired qualifier Ons Jabeur, Kuznetsova faced her toughest challenge thus far as she had to face off with compatriot and former top 10 player Ekaterina Makarova in the second round. Unexpectedly, the seventh seed strolled to a straight sets victory after serving a bagel along the way, sending herself into the third round. She continued to steamroll over her opponents as the Russian overcame a slow start and stamped over Polona Hercog after just 64 minutes of play, losing just a mere four games along the way. Kuznetsova has not played on Centre Court yet this year.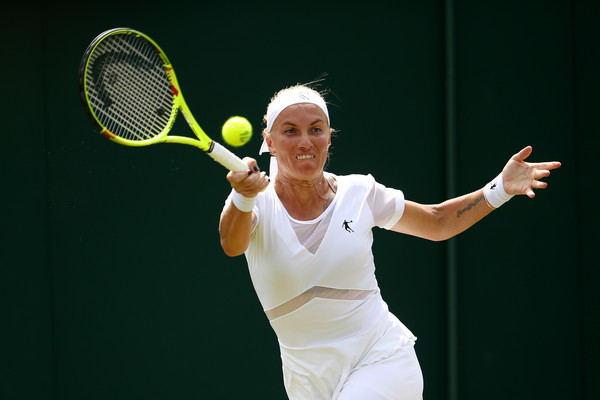 Path to the second week: Radwanska
Radwanska had a very tough draw handed to her as it looked like another early exit before the tournament even started. Unexpectedly, she seemed to have found her best tennis at her best-performing Grand Slam as she prevailed in a tough first set before serving a bagel against former world number one Jelena Jankovic in the first round, giving the best possible start to her campaign. She was then part of a thrilling second round clash against the unseeded Christina McHale, coming from a set and a break down to triumph in three tough sets, saving two match points along the way. Making her first appearance on Centre Court this year, Radwanska defeated Centre Court debutant Timea Bacsinszky in three sets, recovering from a deficit to boost her confidence with the win.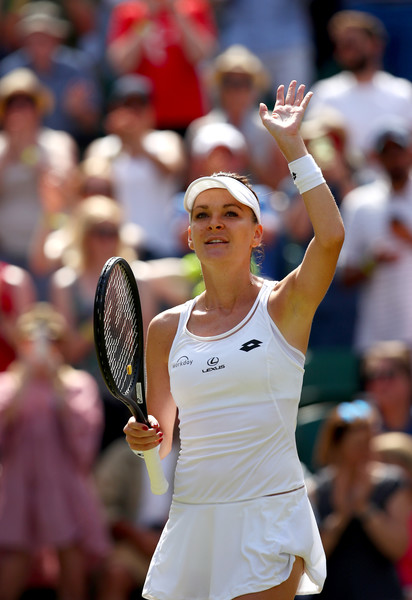 Head to Head: Kuznetsova leads one-sided rivalry
Svetlana Kuznetsova has the huge advantage if the head-to-head between both players were to prove anything in this clash. She leads the decade-long rivalry 13-4, winning their last three meetings consecutively, saving match points in two of them. Having their first ever meeting exactly 10 years ago at the exact same tournament in Wimbledon, Kuznetsova defeated the then-teenage Radwanska in straight sets and went on to reach the quarterfinals. A year later, the Pole finally managed to earn her first wins over Kuznetsova in her career, and one of them came at the All England Lawn Tennis Club where she triumphed 7-5 in the final set. In the concluding two months of the WTA tour last year, Kuznetsova earned as many victories over Radwanska, saving match points in both encounters after triumphing at both the Wuhan Open and the WTA Finals, where she ended up as the eventual semifinalist at both tournaments.
Match Analysis
Radwanska is often viewed as the most talented player on the tour, affirming her status with some incredible "hot shots" produced in all her matches. Against such a powerful player like Kuznetsova, the Pole has to ensure that the Russian does not get the opportunity to dictate play throughout the match by mixing in a variety of shots during rallies, catching her off-guard and also to move her all around the court. Drop shots and slices can definitely be effective on grass courts, with Radwanska already utilizing those shots in all her matches. However, her weaknesses can be easily exploited by Kuznetsova, as seen in their previous matches, after the Russian would be able to attack those weak second serves and expose her inconsistent forehands, but the Pole could prevent it from happening by moving up to the net more often, finishing off the points there.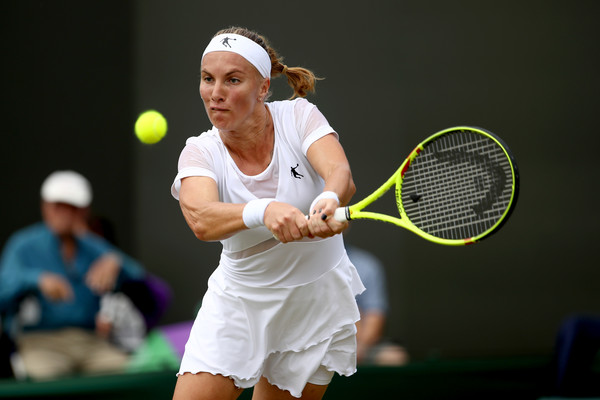 Being the favourite in the match, Kuznetsova would still have to be wary of Radwanska, who is capable of producing an inspired performance to triumph. The Russian has to try and keep the points short, preventing Radwanska from extending the rallies which would give her the advantage. To beat such a crafty player like Radwanska, Kuznetsova's groundstrokes would have to be solid and consistent, being able to hit winners past the Pole. The Russian is actually also capable of producing a variety of shots, but she has to be playing some decent tennis to be able to outlast Radwanska.
Do expect a very tight match between these two most tireless players on the tour, as seen in their previous two matches where Kuznetsova saved match points in both encounters, triumphing in just under three hours of play. With this match being played on grass, Radwanska has the edge as this is her best surface. Nevertheless, what could separate her from the win is the mentality of being able to beat Kuznetsova, especially after having a 4-13 head-to-head record against the Russian. However, do not be surprised if Radwanska can sneak out the win.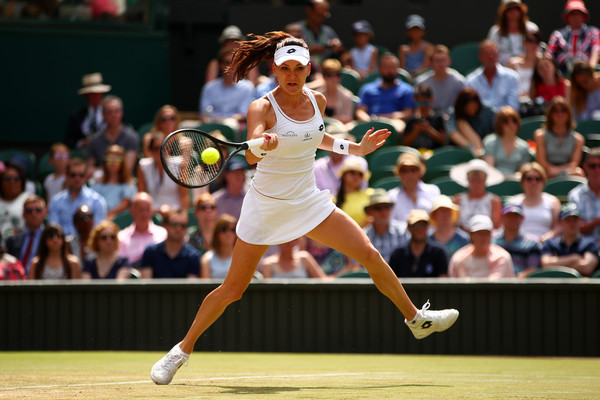 Prediction: Kuznetsova d. Radwanska in three sets