 Milos Raonic has withdrawn from the Western and Southern Open citing a wrist injury. The draw in Cincinnati has thinned out considerably. During the tournament, Roger Federer, Kei Nishikori, and Gael Monfils have withdrawn. Before the tournament, Andy Murray, Marin Cilic, Stan Wawrinka, and Novak Djokovic withdrew as well.
Potential US Open Seeding Hurt
Due to defending semifinal points, the Canadian currently falls to 10th in the live rankings. The players who are around the Canadian can surpass him and knock his potential US Open seed down with Grigor Dimitrov, Jo-Wilfried Tsonga, and Roberto Bautista Agut all in the draw still.
With Djokovic and Wawrinka out for the season, the player who is ranked 10th will become the eighth seed at the US Open. Raonic and the three aforementioned men who are still in the draw are all vying for that coveted eighth spot to avoid one of the top players in the round of 16.
However, the likes of Federer, Cilic, Nishikori, and Murray could still possibly withdraw from Flushing Meadows with their lingering injuries as well, so only time will tell about potential US Open seeds.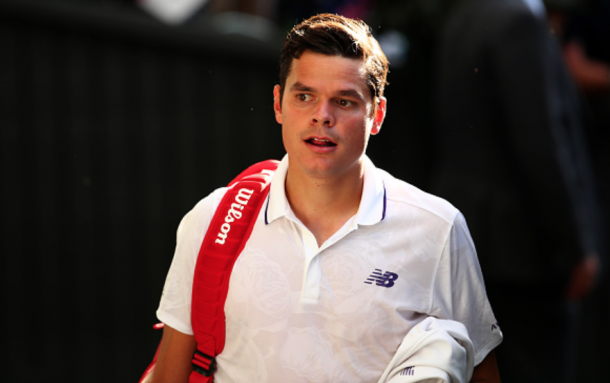 Draw Implications
Raonic was supposed to play the winner of Nikoloz Bashilasvili and Borna Coric. The draw opens up for the likes of Roberto Bautista Agut, Jared Donaldson, or Ramkumar Ramanathan to make a Masters 1000 quarterfinal. Bautista Agut is the seeded player in that section of the draw and is looking to make a second consecutive Masters quarterfinal.