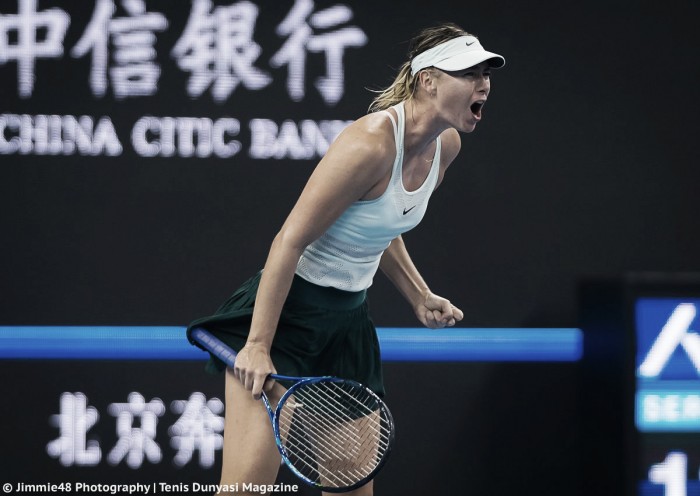 In her first match since her fourth-round defeat at the U.S. Open, Maria Sharapova exacted her revenge on her conqueror at Flushing Meadows, Anastasija Sevastova, defeating the 16th-seeded Latvian, 7-6(3), 5-7, 7-6(7), in a three-hour, five-minute thriller that went deep into the night at the National Tennis Stadium in Beijing.
Sharapova Thrice Recovers from a Break down to Conquer Opening Set
After their tough three-set battle last month at Flushing Meadows, it appeared this rematch in Beijing would follow a similar script, with the first set really setting the tone for the rest of the match. Sevastova did well to impose her variety early on Sharapova, which was the key to her success against the former world number one in New York, thrice finding herself up a break and in control against the erratic former champion.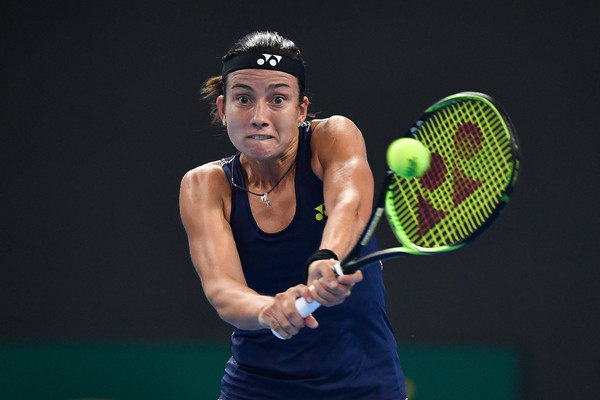 However, as she so often does, Sharapova managed to find a way out of that burdensome hole time and again by doing what she does best: stepping in and attacking the Latvian's weak second serves. With the momentum unpredictable at best, the first set would go to a tiebreak where, despite her unfavourable record in tiebreaks coming in, Sharapova would play some of her best tennis to conquer the opening set, 7-6(3), in six minutes past the hour mark.
Sevastova Steals Second from a Break Down
After getting off to a considerably slower start than she might've liked, Sharapova would come racing out of the gates to start the second with a set already under her belt, breaking the Sevastova serve once more to go a set and a break to the good.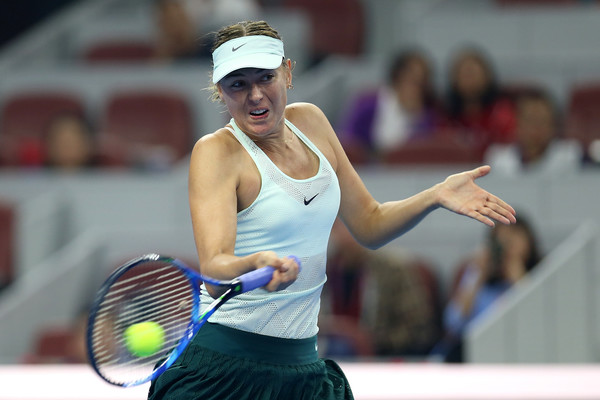 The former world number one would hold onto this advantage for much of the second set until the eighth game where Sevastova made a late push and was rewarded with an uncharacteristically sloppy game from Sharapova to restore parity at four-games-all.
From there, the Latvian would cruise on serve before taking advantage of another flurry of errors off the racquet of the former champion to send the match to a decider, breaking at love off a netted forehand putaway from Sharapova to take the second, 7-5.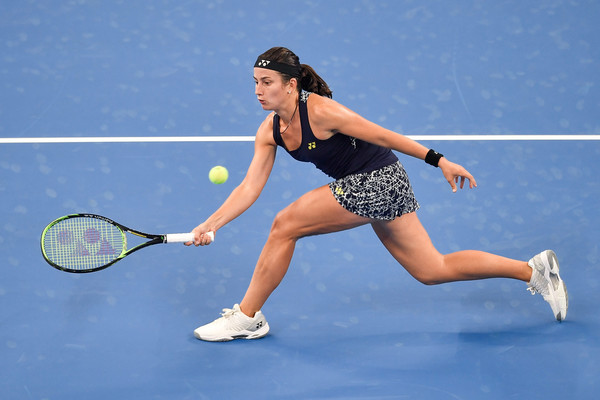 Sharapova Recovers From Twice Failing to Serve out the Match, Saves Match Point to Clinch Dramatic Victory
The third set was, again, a titanic affair with Sharapova jumping out to an early lead and never really looking back until she saw the finish line in sight, at which point Sevastova began to up the ante, forcing the former champion to come up with big-time shots that just couldn't seem to find their mark when it mattered most.
Sharapova broke twice en route to mounting a commanding 5-2 advantage in the decider but just couldn't seem to close out the resilient Latvian, who certainly wasn't going to go down without a fight.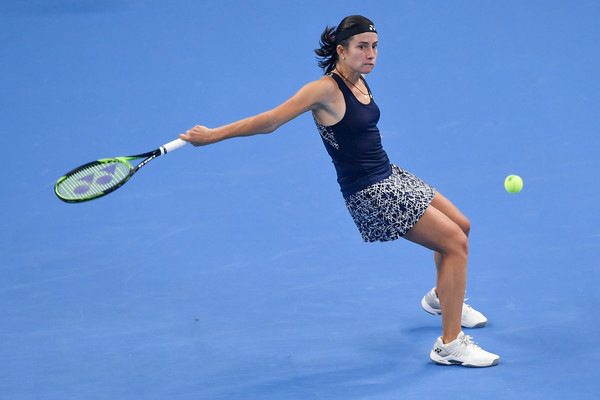 Surely enough, Sevastova would add one last twist to this three-hour tussle, reeling off four games in a row—fighting off a pair of match points, one of them with one of Sharapova's 10 double faults of the evening, in the process—to put herself suddenly in position to win it all.
With her back all of a sudden up against the wall, Sharapova would hold firm, sending the match to a winner-take-all third-set tiebreak where her grit and resistance would once again be tested in a big way. Facing a match point at 6-5, the Russian would hit a rocket of a crosscourt forehand that just caught the outside of the sideline to stay alive before later closing out the match at the fourth time of asking with another huge couple of forehands, putting an end to what will undoubtedly go down as one of the most memorable matches of the season.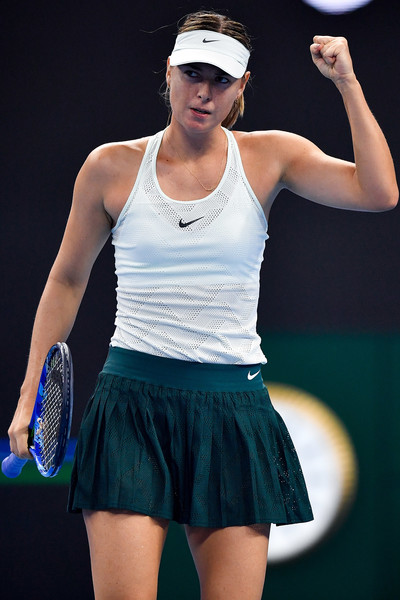 Next Up for Sharapova: Brady or Makarova
Sharapova will now await the winner of the match between qualifier Jennifer Brady and Ekaterina Makarova, which will be played on Sunday afternoon. Despite only playing 13 matches since coming back from her suspension, Sharapova has beaten both Brady and Makarova in her comeback and will be looking for a similar result with a possible U.S. Open rematch with world number two Simona Halep on the cards in round three.