 Under the lights of Arthur Ashe Stadium, thousands of fans witnessed home favorite and the legendary Venus Williams claiming an incredible win over the two-time Wimbledon champion Petra Kvitova in the quarterfinals of the US Open, triumphing 6-3, 3-6, 7-6 after a marathon two-hours, 34-minutes of play.
The only two remaining Major champions in the draw when the competition progressed to the quarterfinals stage, this match was tipped to be a thriller and both players certainly put up a world-class aggressive tennis clinic for the fans, living up to the hype it received.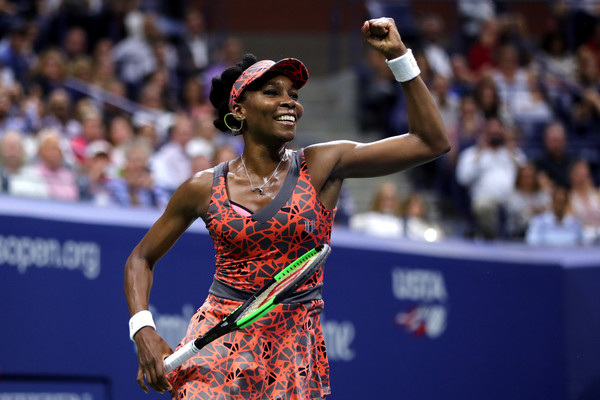 Williams rolls to take the first set
Surprisingly, Williams had an incredible start to the match as her serving was in red-hot form, throwing in two powerful aces to grab the opening hold. Kvitova soon followed suit before coming out of nowhere to claim the first break of the night, jumping out to an early lead. The American threw in three double faults during that game, and she failed to keep a high first-serve percentage. Merciless hitting from Kvitova allowed her to easily consolidate the break, and she rattled off three quick games within a blink of an eye for a 3-1 advantage.
An excellent service hold seemed to help Venus find her groove, and she took advantage of Kvitova's countless unforced errors to break straight back. The Czech's aggressive game is a risky one, and her inconsistency reflected when she committed four straight errors. Williams did not seem to face any problems on her serve, and she lost just a mere nine points on her serve throughout the first set. Firing on all cylinders, Williams eventually rattled off five consecutive games and claimed 20 of the last 25 points to seal the first set 6-3 after 33 minutes of play.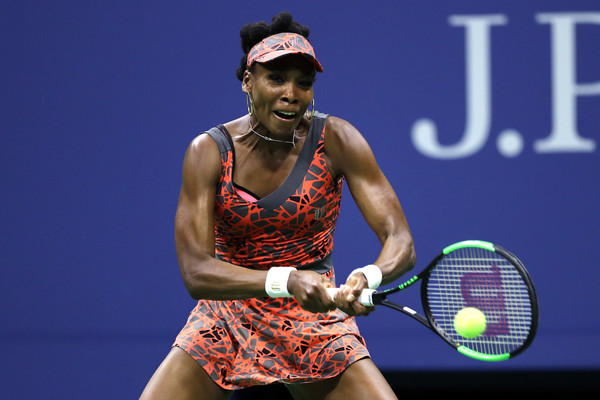 Kvitova fights back and takes the second
It was a smooth-sailing start to the second set for Kvitova, who was finding the rhythm on her serve before managing to challenge Williams at the baseline with the power on all her strokes. Dictating play and moving her opponent all around the court, the Czech took the first break of the second set. The forehands of Kvitova seemed to be a formidable weapon, helping her to fend off two break points and consolidate the break in the toughest way possible.
Though, Venus started to mount a comeback and regained control of all her service games to prevent Kvitova from running away with the set. The former world number two faced some troubles on her serve, conceding break point opportunities in her following service games. Consecutive aces saved Kvitova from the brink in the fifth game while Williams' backhand errors disallowed her from breaking back. Ultimately, Kvitova was more decisive on her chances, comfortably serving out the set after 54 minutes of play.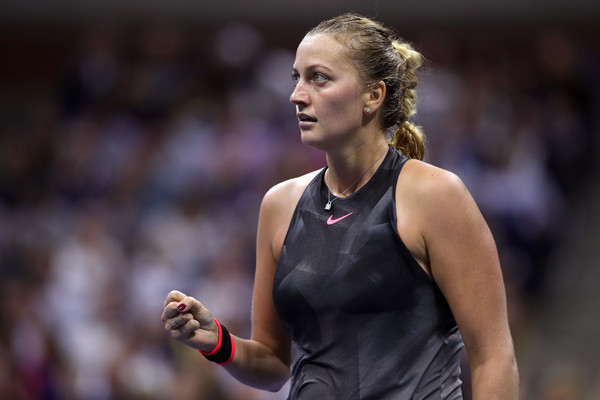 Thrilling decider goes the way of the American
Moving onto a deciding set, it was Kvitova who made the early breakthrough as she continued to ride on her momentum and stroll through her service games. Having a sense of déjà vu, Williams had the perfect chance to break straight back in the next game but blown all her opportunities, looking tight on the crucial points. With some clinical aggressive tennis, Kvitova eventually managed to consolidate the break for another 3-1 lead.
In a sudden change of events, Williams narrowly found the breakthrough as the Czech started to lose the rhythm and unforced errors started to come off her racquet more often, with Kvitova handing back the break with a double-fault on break point. The pair went on serve through the remainder of the set, but Williams first had to survive a nerve-wracking game at 4-4 — she was taken to deuce quadruple times, and had Kvitova broken serve, the Czech would be serving for the match.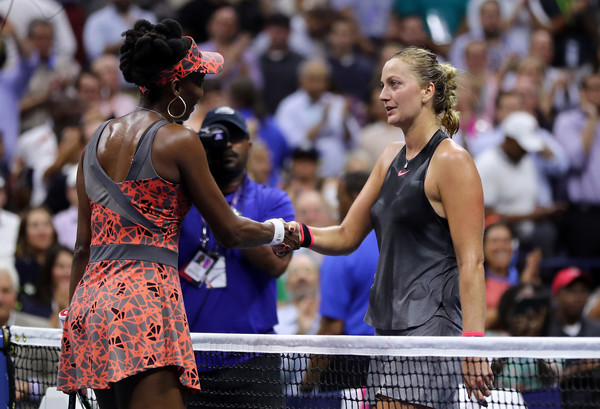 In the game which featured many high-quality points with a couple of incredible shots, Williams narrowly prevailed in that game and remained on serve. The tiebreak was ironically one-sided, with the home favorite rattling five straight points from 1-1 as Kvitova looked like she had nothing left in the tank. Feeling the nerves from the crowd, Williams threw in a double-fault on her first match point but made no mistakes on her second, sealing the thrilling win after two hours and 34-minutes.
Stats Corner: High-quality tennis from both
It was a hard-hitting contest with both players being renowned for their powerful aggressive tennis. Williams ended the match with just 21 winners and 29 unforced errors, while Kvitova was visibly the bigger hunter on the court after blasting 35 winners which also came with a heavy price of 45 errors. Kvitova was 3/4 on her break points during the match, while Venus failed to capitalize on her opportunities as she wasted eight break points, five of them in the second set.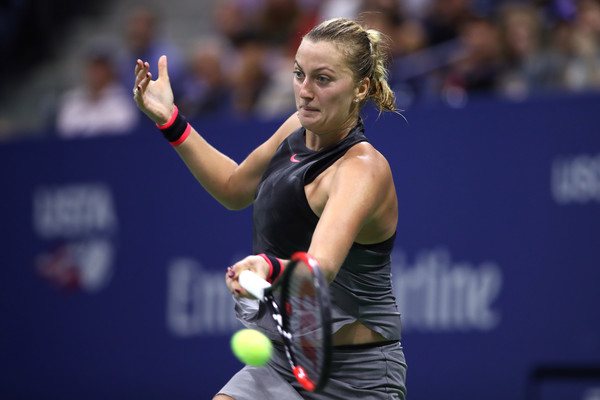 Though, both players were performing exceptionally well on their first serves. Kvitova won an impressive 71 percent of those points while Venus wasn't too poor either, winning 67 percent in the same category. However, the key statistic to the match was definitely the second serve points won. The Czech won less than half of her second-serve points, while the American won 61 percent of those points, an extraordinary increase from her season average of 45.
Reaction from the players
"I don't know (smiling). Of course I didn't know how my career will continue. I'm glad that I am still able to compete on the high level against the top players which I hope will give me some confidence for hard work again to continue to play well, to know that it's still there somewhere," Kvitova mentioned during her press conference. Certainly, it could be considered a medical miracle when the Czech was able to even return onto a professional tennis court and compete once again, and her story would be such an inspiration to the future generation.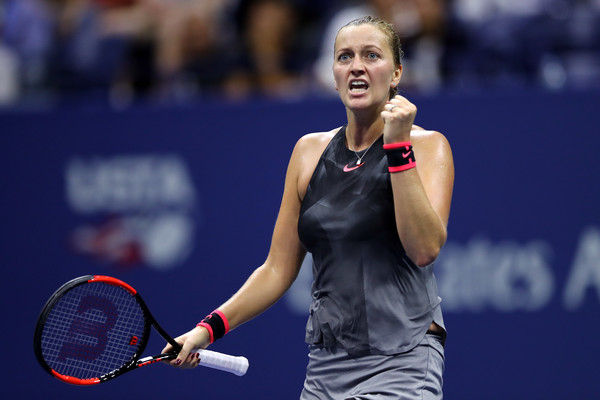 However, speaking about the match, Kvitova stated that it was a tight affair, "It was pretty close, pretty intense, I think, the last couple of games in the third set. It was just about a few points, and yeah, I mean, she played very well in the tiebreak. She held her serves, 5-4 and 6-5, which I think was very important for her, not good for me."
The win was pivotal for Williams, whose confidence grew after triumphing in this tight affair. "Definitely felt like a special match. No easy moments, not easy to hold serve or break serve. This match meant a lot to me, obviously, playing at home and of course it being a major," being part of a late night-thriller witnessed by a full crowd in the Arthur Ashe Stadium was certainly extraordinary.
Mentioning her opponent, Venus was full of class and only had compliments for Kvitova, "It means a lot to her, you know, coming back and being able to compete in this major and to prove obviously to herself that, you know, she could defeat anything no matter what's thrown at her. It was amazing to see her shine today."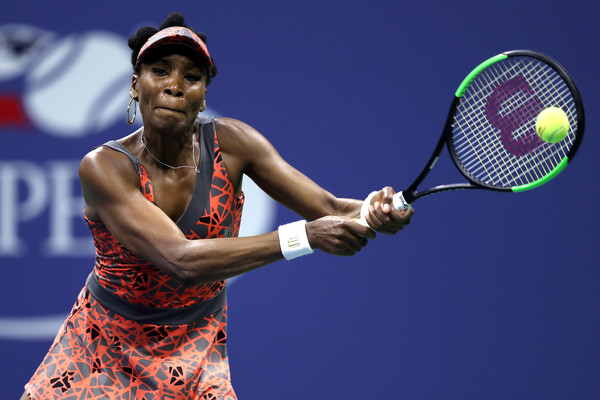 Aftermath: Venus re-enters the top-five
Despite the loss, it was an encouraging run for Kvitova after what she had experienced earlier on. Who would have thought that the Czech would even play tennis after her freak accident, let alone reaching the quarterfinals of a Grand Slam yet again? Her inspiring story continued to reach even greater heights with a run to the semifinals at the China Open before ending the year as the 29th-ranked player.
With this thrilling win, Williams made her long-awaited return to the top-five after a year of success having reached two Major finals. The American closed out 2017 with an impressive run to the final of the year-end WTA Finals, her first appearance at the prestigious tournament since 2009.