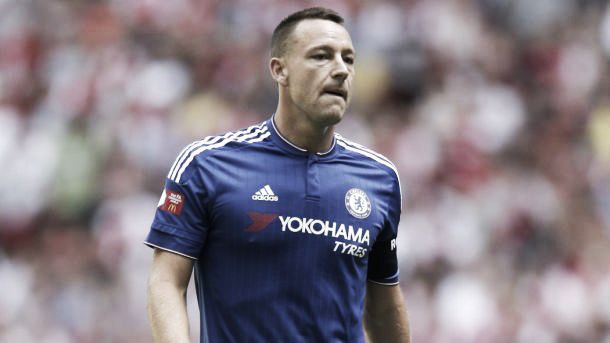 Al Arabi boss Gianfranco Zola has now confirmed that he is interested in signing Chelsea defender John Terry in the summer of 2016.
The defender has been in and around Chelsea's first team for around 17 years now, making his debut for the club back in the 1998-99 season.
Blues legend is out of form
Terry, 34, has struggled to nail down a starting place at Chelsea this season, with speculation that it could be the defenders last in London.
With over 650 appearances under his belt for the London club, Terry could decide that his future lies abroad and follow in the footsteps of a number of other ex-Premier League players, such as Frank Lampard and Steven Gerrard.
Zola has been unable to contain his excitement over the potential link up with the defender at the Qatarian side.
Zola hugely keen on signing Terry
"Terry is a big player" Zola said, "and Al Arabi are interested in big players, so we will see what happens", the Chelsea legend was quoted saying as by The Mirror.
Zola also mentioned that: "There is a chance because it is one of the places where people want to go." The reason that Zola feels players are attracted to these sort of clubs is because the "quality of life is very high" and "there are clubs that pay well for the player."
The Chelsea legend spoke about how he doesn't see it being a problem Terry fitting in at Al Arabi, "The connection is easy" he said. "Me and John played together and have a very high opinion of each other."
However, the Italian was reassuring that nothing had been agreed or set in stone yet. "I can tell you there are no contracts right now" Zola said. He also added that "in the future we will see. It could be one possibility."