Alan Davies once said that in the Arsenal sides of bygone days, you would have "at least seven players up for a fight in the tunnel, if needs be". Upon reflection of this, I can think of only one or two that would end up ripping the head clean off of someone.
This 'fight', a will to win, an hedonistic desire to be the greatest is what inspired Arsenal to several of their 13 league titles and more than a handful of domestic cups for good measure. This inability to accept losing meant that nothing was a lost cause. Without it, would Michael Thomas have grabbed that goal at Anfield in 1989? Would Sir Alex Ferguson's equally ruthless Manchester United sides have been toppled? More pertinently, would Arsenal have won their last league title in the manner in which they did?
One would suspect not, on the basis of current performances. The buck seemed to stop with the Invincibles, a close knit, supremely talented and hungry bunch of players. The right blend of youthful exuberance, players at their peak and ones who were desperate for a 'last hurrah' in the game. They were complex characters, it was noted that Wenger hated practice matches on Friday afternoons, in fear of someone's leg coming off - Thierry Henry's, mainly (although, would that have stopped him?) - as a result of a full blooded challenge. Every single one from the pragmatic yet uniquely flamboyant Jens Lehmann, to the shy and retiring Lauren wanted to win, nothing else mattered to Arsenal.
So, where has it gone? George Graham pummelled it into his side, the constant drones of "One nil to the Arsenal" from the terraces were testament to that - the backbone being one of the greatest back four units in English football history, led by 'Mr. Arsenal' himself, Tony Adams. Bruce Rioch and Stuart Houston briefly inherited it, but it was Wenger who squeezed out the best in them. Yes, the same Wenger who is known for his fluent and easy to watch brand of football; that if truth be told, has fallen stagnant in recent times.
Again, Wenger was a passionate winner, who makes no mistake about it, is still deeply pained by each dropped point, just as much as the fanbase that bays for his blood at any given moment.
A lack of ruthlessness?
The manager can only do so much. Has he lost his bite? Maybe his reluctance to drop players is a sign of that, but then again, trust has always been one of his pertinent traits.
Yet, I think the players have to be scrutinised heavily. In the wake of February's humbling loss to the kids of United at Old Trafford, Ray Parlour - a fabled member of both Graham and Wenger's successful sides noted a clear lack of leadership amongst the Arsenal ranks.
Speaking to Sky Sports News, the retired midfielder said "The most important thing is the leaders. When I played, we had Tony Adams; guys like that demand more from you."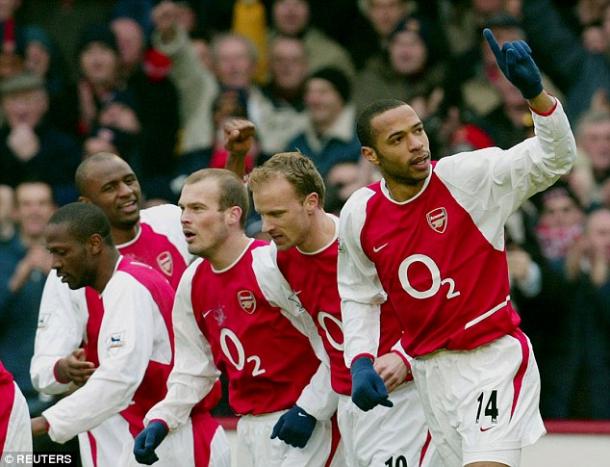 Insipid
Graham Souness concurred, left scathing by the "insipid" performance that saw the Gunners lose 3-2, courtesy of a Marcus Rashford brace - citing the display as "bordering on being a joke". Rio Ferdinand criticised Wenger for not investing in leaders. The winning mentality hadn't brushed off on the youngsters. Well to some it did, otherwise Cesc Fabregas and Robin van Persie wouldn't have switched allegiances in successive years and won a title at their first attempt. Both cited a lack of ambition as the reason.
The next few days saw a draw to North London rivals Tottenham, after taking the lead and defeats either side of that to Swansea, Watford and Barcelona - results that effectively saw the Gunners eliminated from three competitions. Where was this 'bouncebackability' that was synonymous with Arsenal in the very early 21st century? Where was the backbone that was shown just 13 months earlier in a shock, disciplined win over Manchester City at the Etihad?
Although Wenger's side held their nerve when all those crumbled around them in April and May, leaving them to take the second prize in last year's unforgettable league season - it was another case of "too little, too late." For the umpteenth time in a row, Arsenal had risen to the top, dropped like a stone and clawed their way back, to no real avail. Being in the Champions League is nice, fans will agree that winning it is a feeling far superior.
Arguably, the situation has been somewhat appeased by the additions of Mesut Ozil, Alexis Sanchez and Petr Cech - players who have won just about everything that is worth winning in football, but when you look at Arsenal players on the pitch, there is a real lack of a leader - maybe the three aforementioned, but then all there is a flock of sheep. Not many, if any of them, are capable of pulling their men together when the going gets rough - hence why these yearly ruts are still an all too familiar occurrence.
A deeper problem?
The lack of a nasty persona in the club runs up to the boardroom, Stan Kroenke publicly denying that he bought Arsenal to win trophies. Is a wholesale change needed? Yes, and fast. Whilst the answer may not be to copy the decisions of Roman Abramovich and Sheikh Mansour, with every manager's head on the chopping block from day one, a blade poised to drop at any given moment, it is clear that a fresh start is needed. With Wenger now in the last year of his contract, it may just happen.
Who is the man for the job? Arguably, there is one clear candidate in Atletico Madrid's fiery, outspoken Diego Simeone. An unforgiving, wily central midfielder who has carried these traits into management. Once on the brink of disaster with River Plate in his early managerial career, now a Europa League winner, two-time Champions League finalist and proud leader of the first Spanish side that isn't Barcelona or Real Madrid to win the title since Valencia in 2004 - after Atleti stunned the world in 2014. However, prising him out of Atleti's hand will be easier said than done.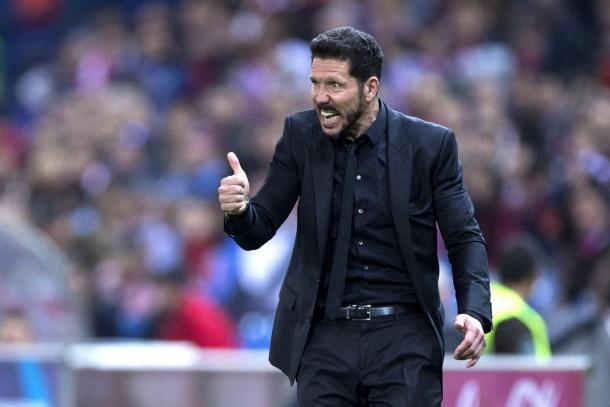 Will the club be welcome to such a momentous change after all these years? It'll be difficult but I'd hardly claim that Graham and Wenger came from the same mould when it came to footballing philosophy. And the Frenchman took on a group of players that were very set in their ways.
It may be what Arsenal need if they are to conquer English football once again, in this, the period in Premier League history that Wenger claimed was the 'World Cup" of managers.
I'm not sure another Last 16 exit would go down well.