Leicester City duo Riyad Mahrez and Jamie Vardy have both been named on the 30-man shortlist for the 2016 Ballon d'Or.
Joining the likes of Lionel Messi, Cristiano Ronaldo and Luis Suarez, amongst others, the pair have continued their miraculous year by being in contention for the award as a result of their outstanding performances in the Foxes' amazing title triumph last season.
Deserved inclusion
Named throughout Monday, France Football slowly but surely revealed the line-up and Leicester City fans were delighted to see striker Jamie Vardy and winger Riyad Mahrez both included. Amongst six players chosen from the top-flight of English football, the dynamic pair, who were signed for a reported combined fee of only £1.4m, will hope to still be in the running when the shortlist is narrowed down towards Christmas time.
Having scored a combined 41 goals between them last campaign as Claudio Ranieri's men stormed to the Premier League title, most will argue the nominations are totally deserved. With Vardy netting an amazing 24 times in the league he has become the first Englishman to be nominated for the award since Wayne Rooney in 2012.
Also, picking up the PFA Player of the Year award for the 2015/16 season, Riyad Mahrez also earned himself a spot on the prestigious shortlist alongside some of football's biggest names.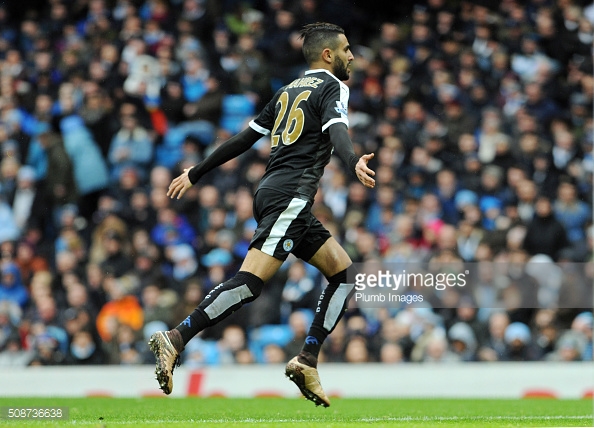 Tough competition
However, if one of the two are to lift the trophy that's been awarded since 1956, they will have to fight off some tough competition. Amongst the contenders are five-time winner Lionel Messi, three-time Ballon d'Or victor Cristiano Ronaldo and world superstars Neymar, Gareth Bale, Luis Suarez and Robert Lewandowski.
The final three-man shortlist will be revealed in January after votes have been cast by journalists, international captains and coaches.
The full shortlist for the 2016 Ballon d'Or is: Sergio Aguero (Manchester City), Pierre-Emerick Aubameyang (Borussia Dortmund), Gareth Bale (Real Madrid), Gianluigi Buffon (Juventus), Cristiano Ronaldo (Real Madrid), Kevin de Bruyne (Manchester City), Paulo Dybala (Juventus), Diego Godin (Atletico Madrid), Antoine Griezmann (Atletico Madrid), Gonzalo Higuain (Juventus), Zlatan Ibrahimovic (Manchester United), Andres Iniesta (Barcelona), Koke (Atletico Madrid), Toni Kroos (Real Madrid), Robert Lewandowski (Bayern Munich), Hugo Lloris (Tottenham Hotspur), Riyad Mahrez (Leicester City), Lionel Messi (Barcelona), Luka Modric (Real Madrid), Thomas Muller (Bayern Munich), Manuel Neuer (Bayern Munich), Neymar (Barcelona), Dimitri Payet (West Ham), Pepe (Real Madrid), Paul Pogba (Manchester United), Rui Patricio (Sporting Lisbon), Sergio Ramos (Real Madrid), Luis Suarez (Barcelona), Jamie Vardy (Leicester City), Arturo Vidal (Bayern Munich).