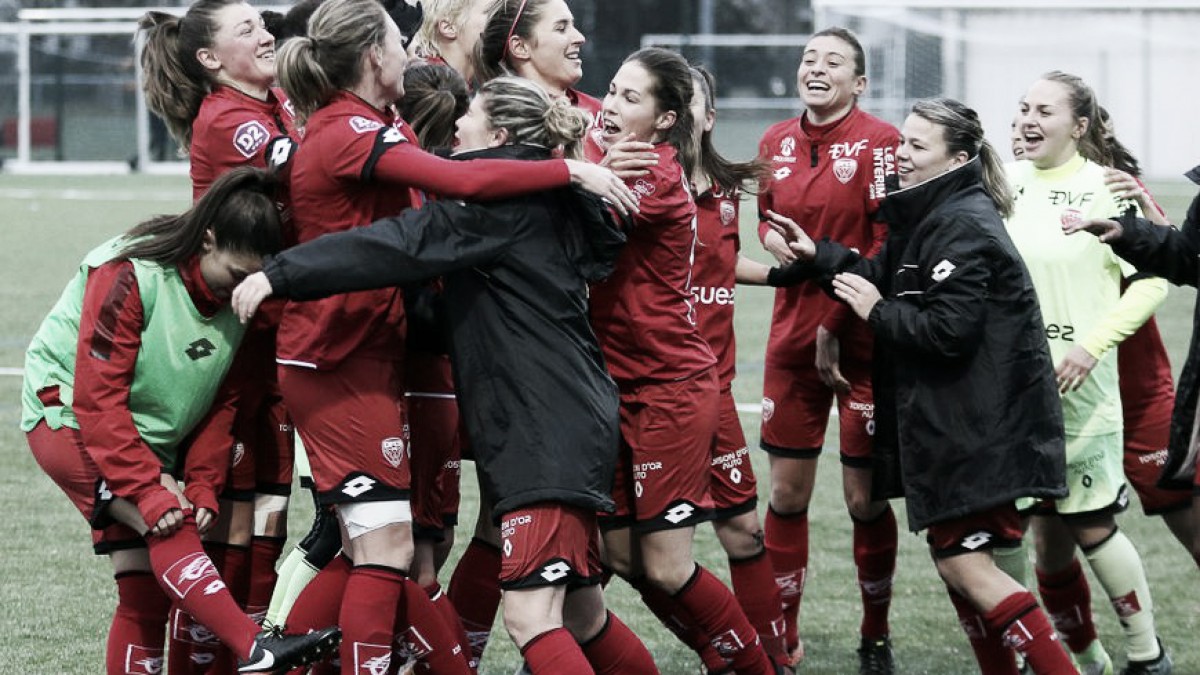 Dijon Football Côte-d'Or Féminines were founded in 2010 and played their football in the Division 2 Féminine for the past seven seasons. This season, they have managed to move up to the Division 1 Féminine for the first time in their history after gaining promotion.
Dijon look to Laura Bouillot to keep her good form going
Laura Bouillot was Dijon FCO's best player last season and finished with seventeen goals for the season. The 26-year old has been part of the Dijon set up since 2014 and has gone on to score 71 goals in 91 appearances for the club. Bouillot's performances have also put her on the radar for the France B team but she has only made one appearance at that level.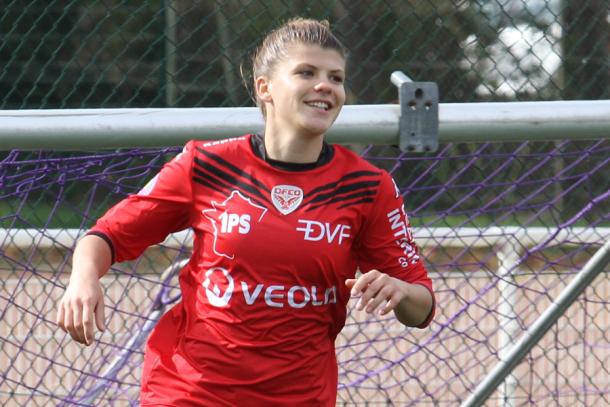 With a new division to play in and tougher competition to go up against, the question for Dijon will be if it's possible for Bouillot to keep up her goal-scoring feats in the top flight. Dijon will also be hoping that Tatiana Solanet, who has played in the first division with ASPTT Albi will be able to share some of the load with Bouillot to keep the team in the top division for more than one season. Solanet finished last season with eleven goals and has been an effective signing for Dijon since joining them in 2017.
The step-up of quality could prove to be Dijon's undoing
Dijon finished second in the second division last season (first overall in the Classement du Groupe B) and only conceded 15 goals throughout. With the climb in quality that they will now have to face, the main problem that the newcomers will have is finding a way to keep as many clean sheets as possible while still gaining enough points to survive their first ever top-flight season.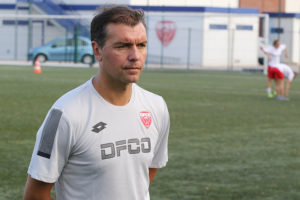 It can be done, as Olympique de Marseille showed two seasons ago. However, as Marseille showed last year, if Dijon do not get a good start to their campaign, it will become an almost impossible task to claw their way back up the table. The majority of the teams in the Division 1 Féminine have the quality in their ranks to put multiple goals past teams so Dijon will have to look to defend first in most of their games and try to snatch goals where they can. Manager Yannick Chandioux has done a remarkable job in his first two seasons at the club but this will be his toughest challenge yet.
Predicted position: 11th.
2017-2018 position: N/A