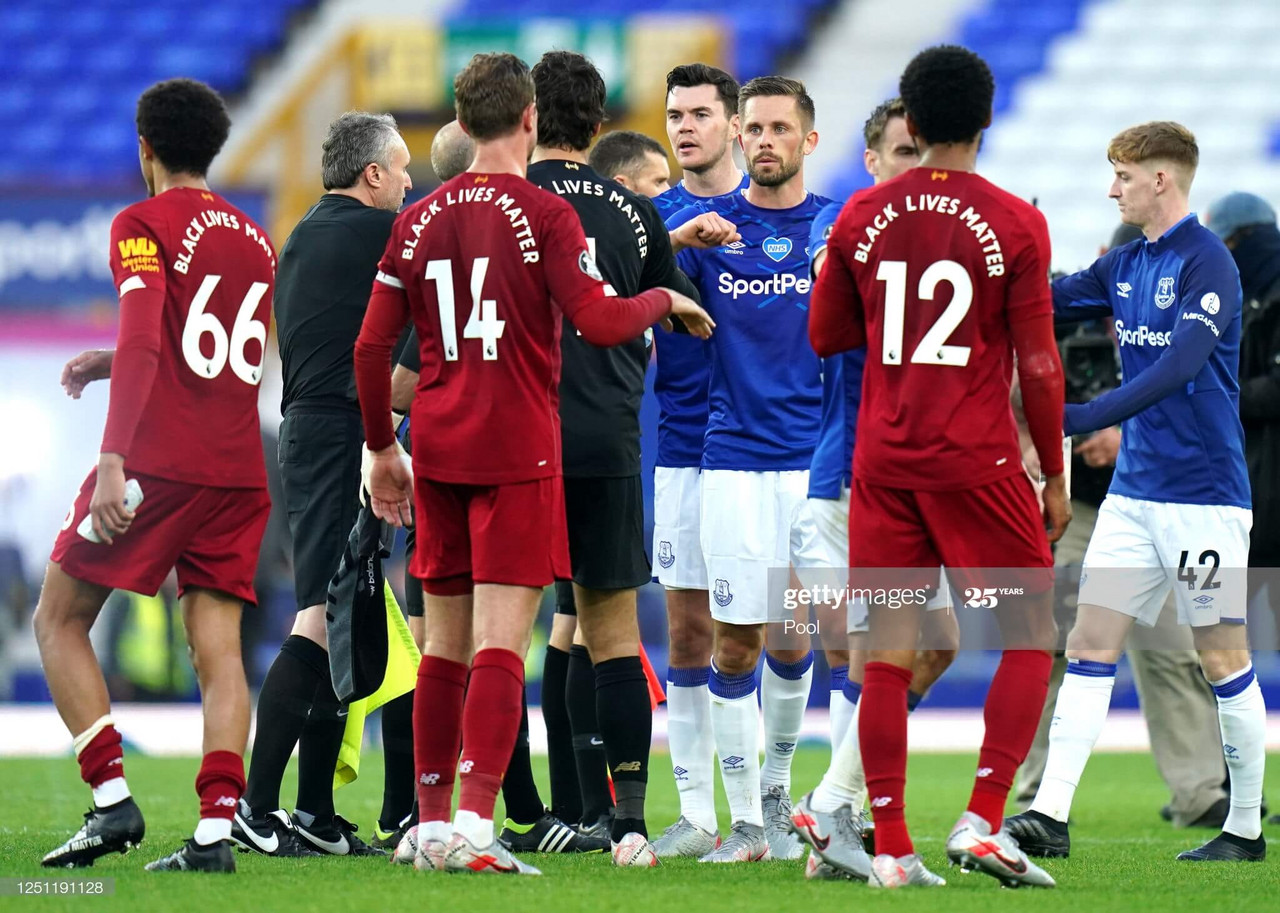 It was a low-tempo encounter between Liverpool and Everton at Goodison Park, with both sides struggling to create a chance of any significance.
The 0-0 draw highlighted the need for both teams to regain their tempo and fitness to Premier League football.
Everton will come away as the happier of the two sides, as they kept Liverpool at bay and had the best chances of the game. With a couple of good efforts in the final 15 minutes of the game, it looked as though they could sneak a winner.
However both defences stood strong.
Looking forward to the remainder of the season, Liverpool will look to wrap up the Premier League title within the next couple of weeks.
They will also be looking for Mohamed Salah and Sadio Mane to continue their goal streaks in the Premier League as both players look to retain their Golden Boots.
Whilst this game may have not been the best indicator of how this will pan out, it can be expected for the two wingers to be amongst the goals again.
Mane must be considered as one of the best wingers in the world
Mane currently has 14 goals for Liverpool in the Premier League this season and is five goals off Jamie Vardy's tally of 19.
Over the last couple of seasons, Mane has developed himself to be one of the best wingers in the world. His pace and technical ability has often unnerved full-backs, leading to Mane scoring a number of important goals for the Reds.
Although his performance against Everton today was a little lacklustre, it has to be said that he was constantly wanting the ball and looking to create.
His confidence to create chances made him Liverpool's best attacking player in the Merseyside derby today.
Once Roberto Firmino was substituted in the 65thminute, Mane played through the middle and continued to try to create chances for Liverpool.
Whilst on this occasion, Mane walks away without a goal, he will certainly continue to score.
Liverpool missed Salah's quality in attacking moments
Salah currently has 16 goals in the Premier League and was heavily missed in Liverpool attack.
Takumi Minamino played in the first-half before Alex Oxlade-Chamberlain replaced him. Whilst this was probably one of Minamino's best games as a Liverpool player his movement off the ball meant that Liverpool struggled to create chances.
Minamino continuously came deep towards the ball, which didn't stretch Everton's defence. This is something that Salah is extremely good at.
Despite receiving criticism for failing to score as many goals as Salah did in his first season, it has been another fantastic season for him.
Only three goals of the top goal-scorer in the Premier League, many would expect the Egyptian to come very close to his third successive Golden Boot.
For a large part of the season, Salah was played through injury and was missing from action due to a slight knock.
Should he overcome this and regain his fitness, Salah will be firing the goals in once again.